Last updated on May 10th, 2023
Party wall surveyor cost guide
For homeowners, the term "party wall" can be a sensitive subject. Sharing a wall with a neighbouring property can complicate even simple home improvements and building work. Therefore, it's important to understand what a party wall is, when you might need a party wall survey and what it entails.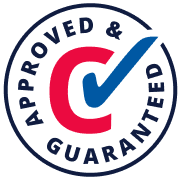 The Checkatrade guarantee
When you book a job with Checkatrade, our guarantee covers you for up to 12 months. You can claim up to £1,000. Exclusions and T&Cs apply.
In this guide, we look at the average party wall surveyor cost in the UK. The costs included in this article are guide prices, to get accurate quotes and professional advice, we recommend you speak to local party wall surveyors.
What is a party wall?
According to the UK Government, a party wall is a wall that stands on the land of two or more owners, and either forms part of a building or is built on common land, such as a garden wall. Walls that are officially on one owner's land but are used by other owners to separate their buildings are also considered party walls.
In 1996, the Party Wall etc. Act was introduced in England and Wales to provide a process for resolving disputes between neighbouring properties. Put simply, the law dictates that changes to a party wall must be agreed upon by all parties who share the use or ownership of the wall.
Please note: When carrying out basement works, or full-width extensions to terraced properties, there will be more than one neighbouring property that notice should be served on. Notice will also need to be served to freeholders and long lessees, so if, for example, a single house is divided into multiple flats, there may be three or more separate owners that will need to be served notice.
Where excavation will be deeper than the foundations of adjoining owners' properties, a building owner is required to serve notice on all owners within 3m of their property, and in some cases, within 6m, depending on the depth of the excavation. In many cases, you will need to serve notice for a basement on properties that are not connected by a party wall but are within 3m of the proposed basements.
How much does a party wall surveyor cost?
A party wall surveyor is someone who is specially trained to deal with disputes that arise regarding a party wall. It is typically the building owner carrying out the work that will be responsible for paying any party wall surveyor costs – and there could be one, two or three surveyors involved.
If you need to hire a party wall surveyor, the cost can be anywhere from £90 to £450 per hour. The price you'll pay for the survey will depend on the time it takes to carry out all the work relating to the party wall survey.
The average cost for getting a party wall award is around £1,000. As with many building projects, this cost can vary considerably depending on the details of your work planned.
Item
Average cost
Party wall surveyor (per hour)
£200
Party wall award
£1,000
Type of project
Loft Conversion

£1,575
Extension
£2,025
New Build
£2,475
Basement
£3,375
Factors affecting party wall surveyor costs
When planning the budget for your party wall surveyor, there are a number of factors you should take into consideration that could affect how long a party wall surveyor work takes to complete:
Size of the property
Quality and completeness of architectural designs
The complexity of the project
Number of surveyors needed (depending on the survey you may have one, two or three surveyors involved)
The level of risk of damage to the neighbouring property
Any negotiation needed
Where you live (surveyors charge more in some areas of the country than others)
See the tradespeople we've checked and recommend for your job

Single surveyor vs two party wall surveyor costs
When a party wall is involved in building plans, there are three possible ways of dealing with the project:
Both the building owner and the neighbouring property owner agree to use the same party wall surveyor.
The building owner uses one party wall surveyor and the neighbouring property uses a different surveyor, but the two come to an agreement.
Two separate party wall surveyors are used but can't reach an agreement so a third impartial surveyor is hired to reach a final decision.
If the two adjoining building owners can agree on a single surveyor then the party wall surveyor costs will be much lower. Should they each hire a separate surveyor then it's possible that the total party wall surveyor cost could double, or even triple if a third surveyor is needed.
Single party wall surveyor costs
For the single party wall surveyor approach, the average total cost can range from £900 to £2,700. The type of project has a big impact on the price:
Loft conversion – £900 to £1,200
Extension – £1,200 to £1,500
New build – £1,500 to £1,800
Basement – £1,800 to £2,700
Two party wall surveyor costs
If both you and your neighbour decide to hire separate party wall surveyors then the price tag doubles from the costs shown above – ranging from £1,800 to £5,400.
Loft conversion – £1,800 to £2,400
Extension – £2,400 to £3,000
New build – £3,000 to £3,600
Basement – £3,600 to £5,400
Tips for dealing with party wall projects
There are certain things you can do to help the process run smoothly and keep costs down. Here are our top 5 tips for dealing with party walls.
Stay friendly with your neighbours. Having a positive relationship with your neighbours can massively help when it comes to building works. Answering questions and settling any disputes personally can save time and money.
Keep your neighbours informed. No one wants to hear about planned construction or structural work from a third party. Keep things informal by having a conversation with your neighbours on a personal level – and do it as early in the process as possible. A friendly chat over a cup of tea can help quash any concerns.
Share your surveyor's details. Your neighbour is entitled to know who your party wall surveyor is and it shows good confidence that you share their details.
Invest in high quality designs. Clear, concise designs for any planned building work can make a huge difference to timelines. Well-crafted plans will make it easy for surveyors to understand the project and work more efficiently – reducing their time and cost.
Useful party wall surveyor checklist
Identify any party walls in your property.
Have high-quality designs drawn up for your planned building work.
Speak to any neighbours who will be affected as soon as possible – and ideally with an informal chat to start with.
Contact local party wall surveyors for their professional advice and accurate quotes for the work.
Shop around for fair and competitive party wall surveyor costs.
Always hire a tradesperson with relevant experience and appropriate accreditation, such as Faculty of Party Wall Surveyors or RICS.
See the tradespeople we've checked and recommend for your job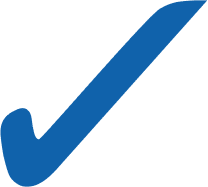 The tick you can trust
8/10 homeowners would choose a tradesperson endorsed by Checkatrade over one who isn't*
Claims are sourced from a survey conducted by Deep Blue Thinking on a nationally representative UK sample in November 2021. *8 out of 10 people would choose a trade endorsed by Checkatrade compared to one that isn't endorsed.
Claims are sourced from a survey conducted by Deep Blue Thinking on a nationally representative UK sample in November 2021. *8 out of 10 people would choose a trade endorsed by Checkatrade compared to one that isn't endorsed.