Last updated on May 13th, 2022
Roof lift loft conversion cost guide
If you need more space in your home, a roof lift loft conversion could be a great option for you. Find out how much a roof lift loft conversion costs.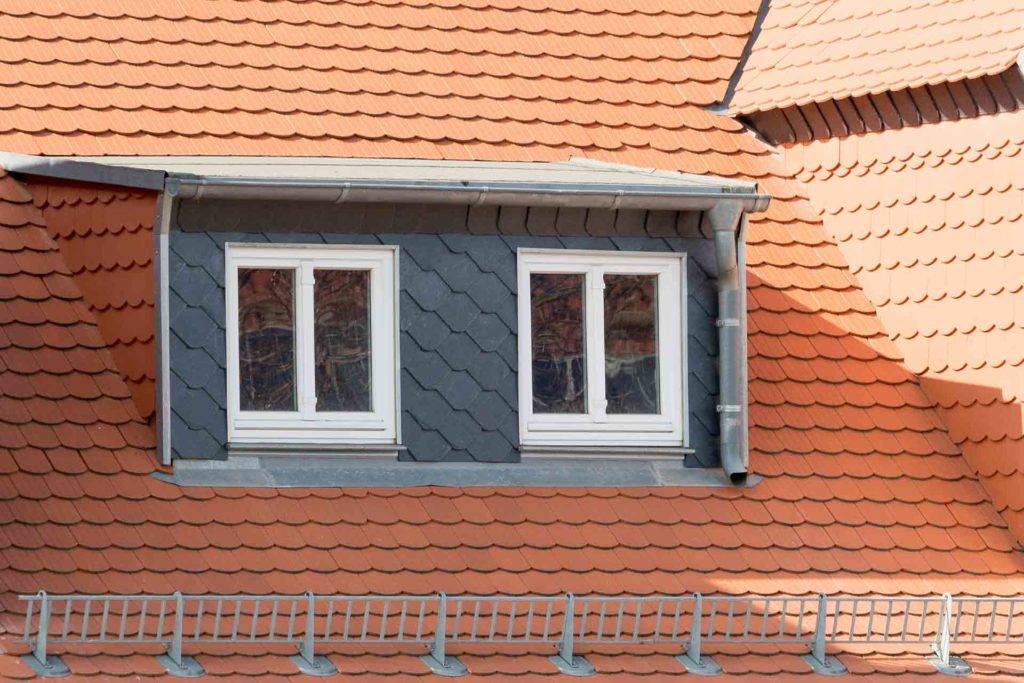 Whether your family is growing, or you want to install an entirely new room, your loft is a space that is bursting with potential. Paying a roof lift loft conversion cost can pay off in the long run too, as it can increase your property value by up to 20%.
How much does a roof lift loft conversion cost?
It is no surprise that adding a whole new floor to your home can be quite expensive. Despite this, the cost of raising the roof height of your home to accommodate a loft lift conversion can be cheaper than an extension or buying a new larger home.
Type of roof lift
Cost + VAT
(Range low - high)
Average cost
Roof lift loft conversion cost
£20,000 - £60,000
£40,000
Roof lift cost
£1,000 - £45,000
£23,000
Loft conversion cost
£15,000 - £55,000
£35,000
Bungalow roof lift cost
£15,000 - £70,000
£42,500
The average roof lift conversion cost is £40,000.
Factors affecting your roof lift conversion cost
It is unlikely two roof lifts would be the same due to the large variety of variables. Below are the most common factors that will impact the cost of raising the roof height:
Size of roof: Unsurprisingly, larger roofs will need more materials and longer labour times. This will mean higher costs.
Style of roof: As we discovered, each roof style is different and has a different price.
Shape of the loft space: Not every roof conversion is suitable for every home. In particular, unusually shaped lofts will be more expensive to lift.
New purpose of the loft: If you are simply looking for extra storage space, this will be much cheaper than a whole bedroom and bathroom. Loft conversion costs vary depending on the complexity of the project.
Roof height: Very low roofs may need to be lifted higher which will be more costly.
Added utilities: If you are using the space for storage, you are unlikely to need plumbing and gas facilities in your loft. If, however, you are choosing to add a bathroom or kitchen, the roof lift conversion cost will be much higher.
Finish: Whether you want to paint, tile or carpet your new space will push up the total price.
The condition of the current space: Lofts that are in poor condition may need extra reinforcements and insulation to make them habitable. This will incur extra costs.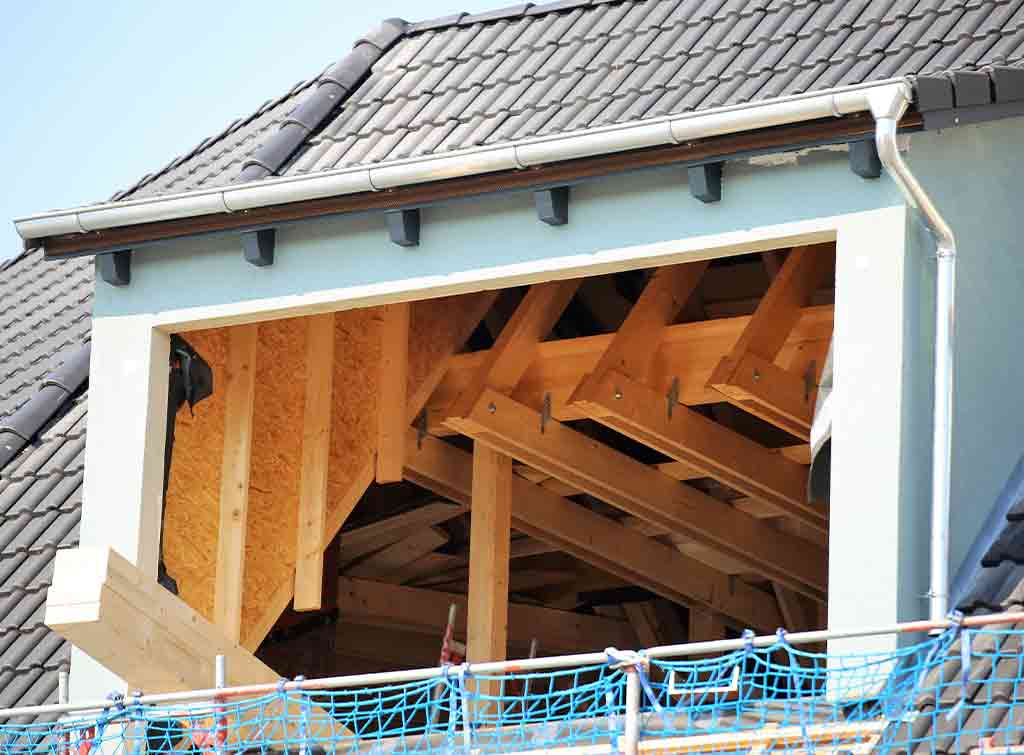 Why get a roof lift loft conversion?
Many people choose a loft conversion as a more affordable alternative to a traditional extension, but usually, there simply isn't enough headspace. This is when a roof lift can transform and maximise the space of your loft. For more information on standard loft conversions, please see our handy loft conversion cost guide.
A roof lift sounds scary, but actually is a fairly common solution to a number of situations, including loft conversions where more space is needed, and if your old roof is badly damaged. You can even choose to change to a different style of roof.
With the option to choose an entirely new room, such as an office or children's playroom, converting a loft is an exciting and practical project.
Common roof conversions
Not all roof conversions are the same. Each type has benefits and costs, so it's worth looking further into these options to choose the right one for you:
Room in the roof: The least expensive roof conversion, the term 'room in the roof' simply covers the basics such as insulation, floor reinforcement and utilities. Prices for this type of conversion start from £15,000.
Hip to gable loft conversion: This conversion is installed on long sloping roofs (hipped roofs) and involves replacing this roof with a vertical wall. This greatly increases space in the loft.
Dormer loft conversion: Dormer windows are a fantastic feature for any home and involve adding a section to a normal roof that protrudes outwards. This type of conversion can be cheaper than a hip to gable conversion.
Mansard roof extension: Involves lifting the sides of a roof to create a new pitched roof. This option has a lot of potential for extra head space but is usually the most expensive conversion type.
Skylight conversion: One of the most reasonable options, a skylight conversion simply adds roof lights and stairs to your current loft. This does not increase the headroom of a loft.
Costs by type of conversion
Bungalow roof lift cost
It is very common for people living in a bungalow to consider expanding their homes upward. Usually, a bungalow will have a lot of floor space as all the rooms are on one floor. With a roof lift loft conversion, there is the chance to add a whole new floor which may be quite expensive but will provide lots more space.
The average bungalow roof lift cost is £42,500.
Raising roof height cost
Your loft may already be in excellent condition for the purpose you choose. In this case, there is an option to simply do a roof lift without a loft conversion. The average roof lift cost is £23,000.
Loft conversion cost
If you are lucky enough to already have a high roof in your loft with plenty of headroom, it is worth considering doing a straightforward loft conversion. For more information on this, please see our loft conversion cost guide.
The average loft conversion cost is £35,000.
Find out if finance is available for your renovation project. Get a quick quote, please note terms and conditions apply*.
Important considerations
You will probably need planning permission.
Building regulations must be adhered to.
It may be necessary to work with an architect.
If your property is not detached, you may need a Party Wall Agreement.
You may wish to add dormer windows or roof lights to increase light in the loft.
Think about insulation and whether you need to add more.
Converting a loft to a kitchen or bathroom will be more expensive than other uses.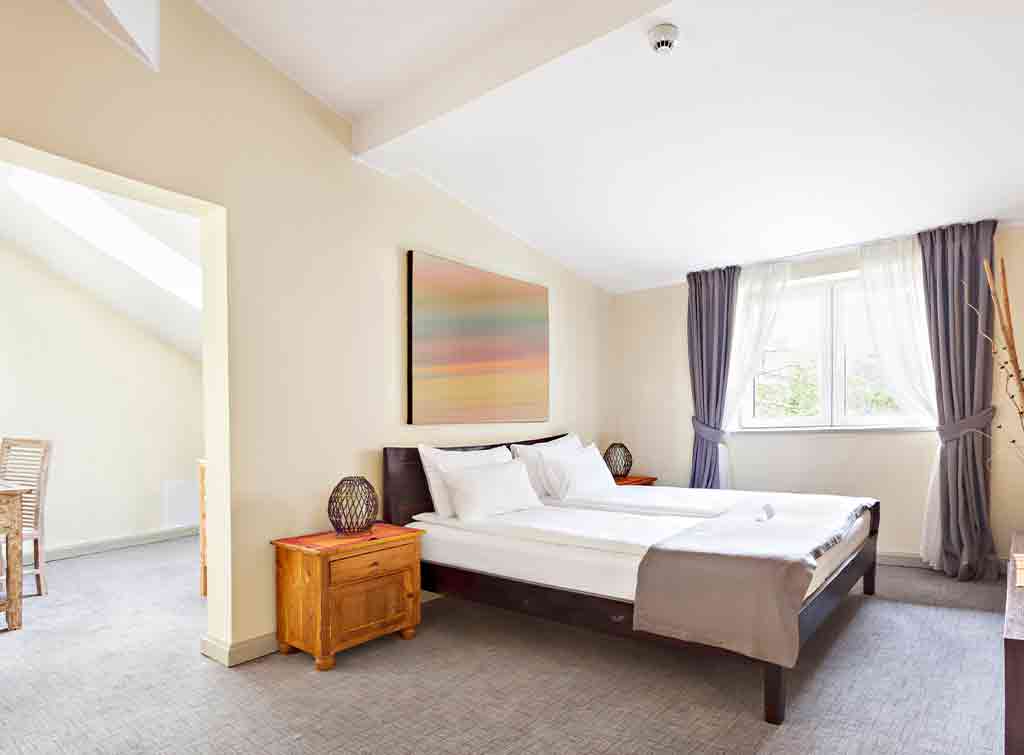 FAQs
Can I install a roof lift loft conversion myself?
In a word, no. A roof lift loft conversion involves removing the old roof and lifting the new roof into place. The job requires scaffolding, a crane and other specialist tools not suitable for a DIY beginner. It is also very dangerous to work with electrics, gas and plumbing if you're not qualified.
What can I use a loft conversion for?
You could use a loft conversion for:
Storage
Bedroom
Living space
Bathroom
Games room
Office
Playroom
What other ways can I increase the size and space of my home?
There are a wide variety of alternatives to a loft conversion including:
Outhouse conversion
Granny annexe
Roof lift loft conversion checklist
A roof lift loft conversion allows you to unlock the potential of your loft, increasing your living space and property value.
The average roof lift loft conversion cost is quite high due to the extensive works that are required.
Different types of loft conversion include mansard roof extensions, dormer conversions and hip to gable conversions.
A basic loft conversion is great if you are using the space for storage. However, if you wish to use the conversion as a living space, you will need to have extra works done.
You can use your new loft conversion for a bedroom, an office, a games room, or whatever takes your fancy.
Good jobs, guaranteed
Get covered when you book with Checkatrade.