Last updated on August 31st, 2022
Skylight installation cost guide
Do you want to get more natural daylight in a room of your house? Installing a skylight can help to brighten up your home, improve ventilation and bring down the costs of lighting.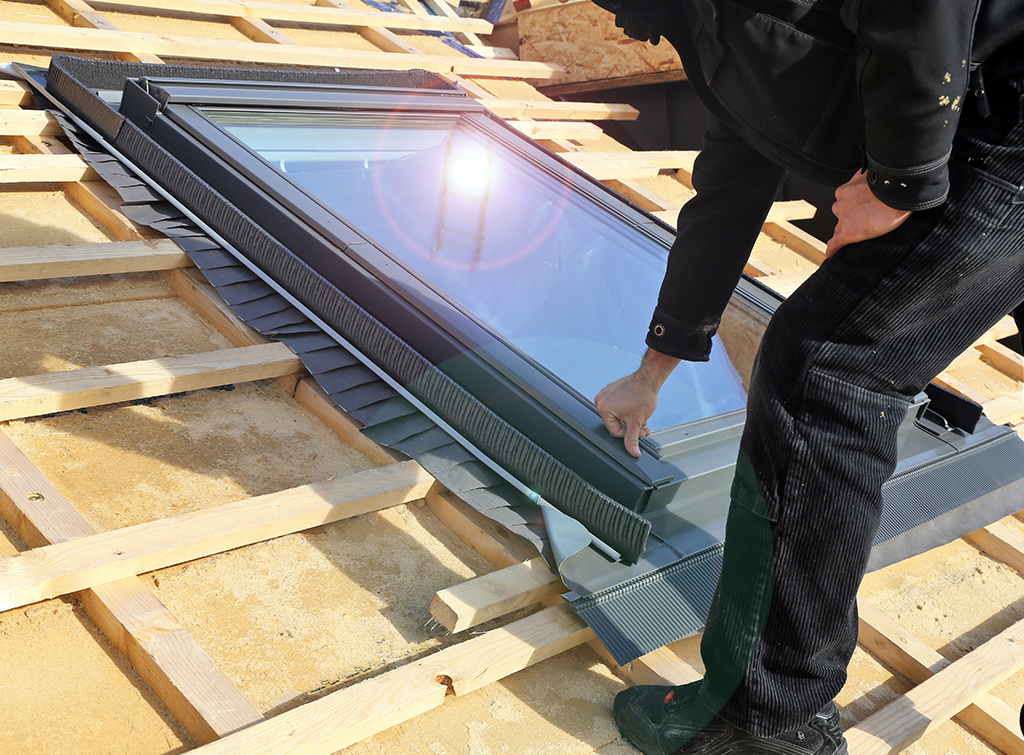 Do you want to get more natural daylight in a room of your house? Installing a skylight or roof window could be the answer. A skylight can help to brighten up your home, improve ventilation and bring down the costs of lighting.
But what is the cost to add a skylight to your home?
Be it part of an extension, renovation or a standalone job, there are a few things worth knowing ahead of purchase. Before buying a skylight, you need to determine what type of roof window will work best and where on your roof it should be placed.
Prices will vary, but we've put together the following guide on skylight installation costs to help you budget for the job.
How much does it cost to put in a skylight?
| Type of window | Unit | Cost (+VAT) |
| --- | --- | --- |
| Roof dome small | Per project | £450 |
| Velux small | Per project | £550 |
| Skylight large | Per project | £700 |
| Roof dome large | Per project | £650 |
| Velux large | Per project | £800 |
| Install skylight with labour | Per project | £1000 |
| Flat roof skylight cost | Per Item | £600 |
| Pyramid skylight cost | Per Item | £550 |
| Average skylight replacement cost | Per Item | £650 |
| Electric powered window | Per Item | £300 |
| Installation cost (skilled labourer) | Per hour | £25 |
| Installation cost (assistant labourer) | Per hour | £15 |
The cost of professional installation with a flashing kit, collar, insulation and roof alterations ranges between £800 – £1,100 in labour. Skylight and roof window installation costs are determined by several factors. These include:
The size of a skylight – typically, larger skylights will cost more to install.
The glass used in the design. Where HR++ glass is used, the price tag will be higher.
The manufacturer terms and whether rooflight installation costs are included.
The type of skylight requested – cost to add a skylight will increase the more bespoke your requirements.
The primary cost will be the price of the roof window itself. Before you source a quote for the work, it's a good idea to get an understanding of the type of roof window you need, the size of the skylight and what brand works best for your needs.
See the tradespeople we've checked and recommend for your job
Skylight installation cost calculator
To calculate the cost of installing a skylight, first, you'll need to measure the size of the window space you want. Once you know how big your skylight will be you need to choose the type of skylight (material and design) to get a cost for the skylight unit itself.
Then, finally, you add the installation labour costs for the work, which will depend on the size, location and complexity of the skylight installation.
Skylight installation quote
We always recommend getting a number of different quotes from local tradespeople before hiring anyone for your skylight installation project. By speaking to various skylight specialists in your area you can check that you're being quoted fair and competitive costs for the installation work.
It's also a good idea to ask for a detailed breakdown of the skylight installation costs as part of the quote, to make it easy to compare the different quotes.
We recommend obtaining three quotes from our trusted tradespeople. Our request a quote feature is perfect for this – you post your job, and we send it out to trusted tradespeople in your local area. Try it out!
Skylight installer hourly rates
Skylight installation will typically require two installers to complete the work, usually one skilled tradesperson working with a labouring assistant. The total hourly rate for the two is around £40 per hour – £25 per hour for the skilled tradesperson and about £15 per hour for an assistant labourer.
Those hourly rates equate to a day rate of £200 per day for the skilled skylight installer, and £125 per day for an assistant labourer.
See the tradespeople we've checked and recommend for your job
Skylight types
Though the terms are used interchangeably, there are slight differences between skylights, roof windows and Velux windows.

Also known as a roof light, a skylight is a window installed into the roof of a building to draw in natural light and boost airflow. With origins tracing back to ancient Roman architecture, roof lights have remained popular for both practical and aesthetic reasons.
Thankfully, recent developments in skylight technology, such as sun-tracking, has helped to reduce issues including excessive heat loss, light pooling and glare.
Fixed unit skylights are roof windows that are glazed with glass or plastic. Critically, these models cannot open and close, making them perfect for rooms that don't need added ventilation.
An open skylight is an unglazed, structural framed opening in the roof.
An operable skylight is a roof window that can be opened and closed on a hinge as a regular window.
A retractable skylight can be opened via remote control. Unlike operable skylights that open on a hinge, retractable skylights roll on and off a track and can be opened fully.
Tubular skylights are roof-mounted dome windows designed to transmit daylight but block UV rays. New tubular skylight designs use solar panels on daylight tubes to collect the sun's energy during the day to emit a soft glow in the evening.
Similar to skylights, roof windows are designed to let in light. Typically, they are larger than skylights and can be opened to enjoy the view and encourage airflow into the building. Roof windows are usually premade and are relatively easy for a professional roofer to install.
In the 1940s, The VELUX brand gave popularity to the Velux skylight window, a type of operable glass-glazed roof window that is ideal for illuminating hallways, attic space and stairwells. All Velux windows are thermally efficient roof windows that can be opened on a hinge. Roof window and skylight installation costs vary depending on the type of window.
See the tradespeople we've checked and recommend for your job
What is the cost of replacing a roof window?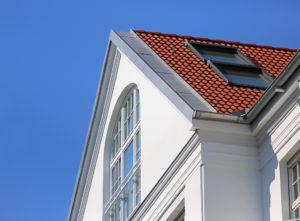 The average cost for roof window replacement ranges between £500 – £800. This cost includes the purchase of the window itself plus the installation.
While most roof windows can be fitted from the inside, there are some instances in which this will not be possible. Where scaffolding is needed to replace your roof window from the outside, this will be charged as an additional cost.
Additionally, there may be extra costs where the original roof window was not fitted with a vapour barrier. Skylight supply and installation costs will be higher where there is a need to add a vapour barrier to prevent condensation.
Specialists in the roof window installation and replacement profession charge an average of around £300 per day. With a team of two on board, the replacement of your roof window should take 4-6 hours to complete.
To find professional roof window fitters in your local area, simply type in your postcode to our handy search bar.
What does a Velux window glass replacement cost?
The cost to replace the glass in your Velux window will vary depending on the size of the glass, the model/brand of your roof window/skylight, and your location (London and south-east typically dearer in cost).
The average cost of a roof window expert to supply and replace a double glazed window is thought to be around £120. However, in this case, it's a Velux roof window/skylight, which creates a little more complexity to the task.
Our ballpark cost to replace the glass in your Velux window is £160.
Key takeaways for installing a skylight
Whether as part of a loft conversion or a simple home hack to let more daylight in, skylights can be transformational. Before browsing the market for the perfect roof window or skylight, it's important to consider the following:
Skylight installation is a relatively simple task but one best left to a professional as it can be hazardous.
Roof skylight costs are determined by the price of the window or skylight and the scope of the work required
Roof window installation costs are often charged by professionals at a day rate averaging £150. Time taken will depend on the complexity of the task.
Roof window replacement costs come at an average of £500. This includes the window itself and the installation assuming it's straightforward.
Additional needs such as scaffolding will be charged separately.