Last updated on March 31st, 2022
Cost of planning permission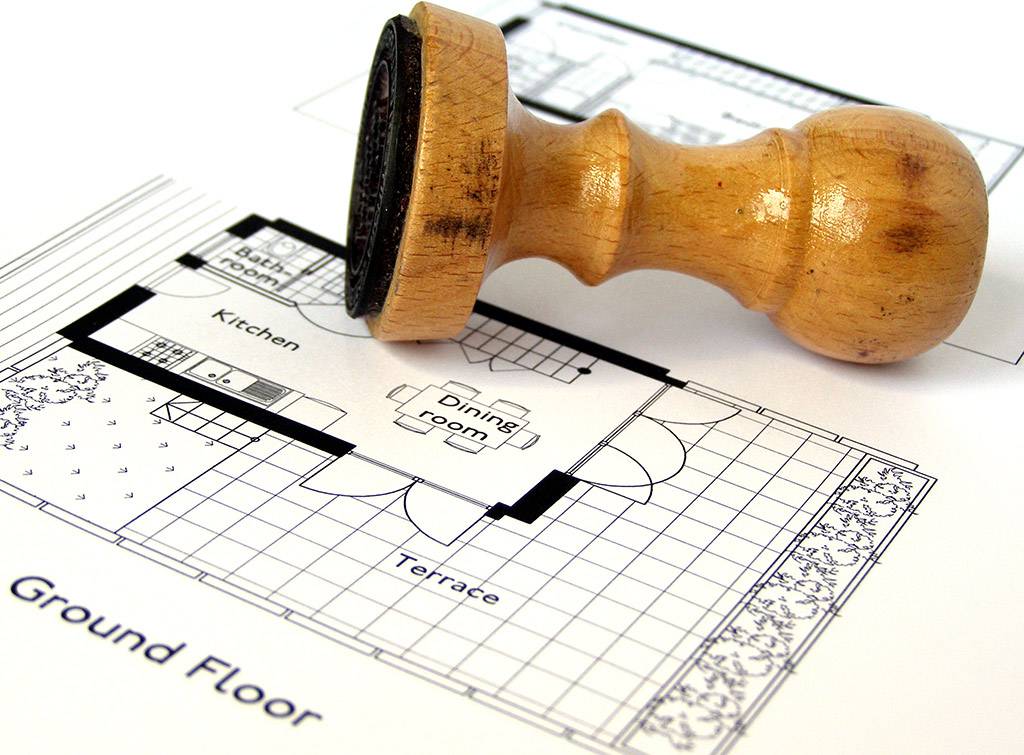 Thinking of adding an extension to your property to enhance the value? Perhaps you're looking to make use of a plot of land to build your home from scratch?
Planning permission is essential for new buildings, structural changes to existing properties, and changing the use of your building. The purpose of the permission is to ensure your proposed construction works comply with building regulations and council planning policies, and won't obstruct neighbours' view or right of way.
To get planning permission, you submit an application to your local council detailing your building plans, including any supporting documentation such as architectural drawings, and pay the appropriate fee.
But how much can you expect to pay for a planning permission? This depends on the type of permission you're applying for. Our guide covers the costs of planning permission in the UK in 2022, the extra charges you might expect as well as the differences between most common types of permissions for self-builders and renovators.
It's important to remember that the fees listed below cover the planning permission application, which may be accepted or refused.
What are the costs of planning permission?
The cost of submitting a full planning permission application for a new single dwelling house in England is £426. A full planning permission application for alterations/extensions to a single dwelling house OR a flat is £206, or for two or more dwelling houses/flats, £407.
An outline planning permission application in England costs £426 for each 0.1 hectare (up to 2.5 hectares) whereas a householder permission application for more minor alterations to a single dwelling house costs £206.
In Wales, the fees are slightly higher: £460 for a full planning permission application on a new single dwelling house. The cost for an outline planning permission is £460 for each 0.1 hectare of an, and £230 for a householder application.
In Scotland, both a full permission application on a new house and an outline application costs £401 while a householder application is £202.
If your planning permission is granted subject to conditions you will need a request to approve any details that were asked for – like landscaping or materials details. Amending and resubmitting your permission is usually free of charge.
Application type
Full planning permission in:
England
Wales
Scotland*
Alterations/Extensions - SINGLE dwelling house OR flat
£206
/
£202
Alterations/Extensions - TWO or more dwelling houses OR flats
£407
£460
£401
Alterations/Extensions -
TWO or more dwelling houses
or ONE or more flats
/
£460
/
New dwelling house
(no more than 50 houses)
£462 per dwelling house
£460 per
dwelling house
£401 per
dwelling house
Outline planning permission:
England
Wales
Scotland*
Cost per 0.1 hectare of land
(up to 2.5 hectares)
£426
£460
£401
Householder permission:
England
Wales
Scotland*
Alterations/extensions to a SINGLE dwelling house
(not applicable to flats)
£206
£230
£202
What are the different types of planning permissions?
The type of planning permission, and the fees of applying for it, depends on what plans you have for your house or plot.
A full planning permission application is the most common type of proposal and covers the complete details of your plan. This includes information about the materials, accurately scaled drawings of your plans and any supporting documentation you might need to provide (such as flood risk or tree surveys). Full planning permission is required for building new dwellings, and for any structural changes and additions to buildings such as any works on flats. It's also required for changing the number of dwellings (e.g. dividing a house into flats or knocking down flats to make a larger house).
An outline planning permission is a way to find out early on if your building plans are likely to be approved by the local planning authority before you incur the fees of drawing up a full planning permission application. An outline planning proposal requires fewer details than a full proposal, and you will often receive the decision fairly quickly. However, an outline planning permission alone does not permit you to start work on your plot or house. Once your outline proposal has been accepted, you will need to satisfy and submit the details of your plan, called "reserved matters", and have them approved, and only then can you begin work.
An outline planning permission isn't a necessary step and sometimes you can find out if your plan is likely to go through by contacting your local planning authority.
If you want to add an extension or a loft conversion to your house, you need to apply for householder planning consent. This permission covers alterations, extensions, and small building projects (such as fences or dormer windows) on a single house and within its boundary/garden. The householder planning consent does not cover works on flats or altering the number of dwellings (e.g. separating a house into flats or knocking down flats to make a single house).
Please note that the Scottish planning legislation differs from that of England and Wales, always consult your local planning authority.
For a full list of building projects that fall under the householder planning permission, visit the Government Planning Portal webpage.
To make a planning permission request, visit the Government Planning Portal.
Other costs related to planning permission applications

The fees for submitting your planning permission applications and having them considered by the local authorities aren't always the only charges you're going to accrue when putting together your proposal.
If your plan is very large-scale, or if your desired style of house differs greatly from those around it, you might want to seek pre-application advice. This is a completely non-compulsory service offered by most councils that helps you determine informally if your building project is likely to get the green light. The fees for pre-application advice vary by council.
Having an architect draw up the plans of your new build or renovation project is a big help but can significantly add to your planning permission fees. You might hire an architect to make the technical drawings required for your application or to advise and advocate for you during the entire application process.
To help you budget, check out our guide on the cost to hire an architect.
Occasionally, your building plans might affect the surroundings of your plot, and you are required by the council to provide documentation on issues such as your plan's impact on trees or certain animal species, a flood risk assessment or an archaeological survey. These inspections and surveys must be carried out by licensed professionals with fees varying by trade and council.
Retrospective planning permission fees
If you have already started construction and haven't obtained planning permission, don't panic. Your local authority will simply ask that you submit a retrospective planning application for the work that has been carried out so far.
Planning permission won't automatically be granted, and the application will be subject to the same criteria as a standard planning application. Costs for retrospective planning permission are the same as those for advance permission: £462 for a new single dwelling and £206 for an extension in England.
If the application is refused, you will be required to put things back as they were unless you appeal the decision and it is overturned. To appeal a planning decision, you will need to send a copy of your appeal, including all the supporting documents, to your local planning authority.
Find a property surveyor in minutes!
What costs are involved in planning permission for extensions?
In general, a householder application is needed for extensions in the UK, which cost £206. If permission for your extension project is granted subject to conditions then a follow-up request for a householder application will cost £34.
When planning a big project like an extension, it's always worth speaking to your local planning office early on to understand what planning permission may be needed and how much it will cost.
Planning application fees
To build a new house or carry out a conversion, the full planning application fee in England is currently £462.
For outline applications, which are submitted in order to establish whether the scale and nature of a proposed development are going to be acceptable, the planning application fees will be £462 per 0.1 hectares.
If your planning application has been accepted and permission granted subject to conditions, then you'll need to pay an additional fee of £116 to submit a request to approve the additional information that addresses the conditions.
Thankfully you can submit a single request that deals with multiple conditions, but you'll need to pay a £20 processing fee if you submit the documents online.
Planning permission cost calculator
In order to calculate the cost of planning permission for your project, you'll need to factor in the scale of the work you're planning to do. The bigger the development project, the more it's likely to cost you in planning permission fees.
Also, as it's common for permission to be granted subject to conditions, it's sensible to factor in a contingency budget to pay for a second request that deals with any conditions mentioned.
Planning permission quotes
We always recommend obtaining at least three quotes from our trusted tradespeople. Our request a quote feature is perfect for getting quotes – you post details about the job you want doing and we'll send it out to local tradespeople in your area. Try it out!
FAQs
What size can you build without planning permission?
Thanks to the recent relaxation of development rules, homeowners can build an extension of up to six metres without planning permission. If you have a detached house, the limit is eight metres.
What drawings do I need for planning permission?
When submitting your application to the local council, you will need to provide:
The necessary plans of the site
The required supporting documentation
The completed form
The correct fee
For most projects, you will need an architectural drawing of the existing floor plan as well as your proposed floor plan post-development. Read up on the average prices of architectural drawings in our cost guide.
Good jobs, guaranteed
Get covered when you book with Checkatrade.