How long does a loft conversion take?
Ever wondered how long a loft conversion takes? If you're considering a loft upgrade, our guide covers timescales, benefits and planning permission.
Buying your first home is an exciting and rewarding experience full of potential. Unfortunately, over time many homeowners start to run out of space in their homes. This is particularly true for growing families.
A perfect solution to this problem is to invest in a beautiful, new loft conversion. Sounds great, but you may be wondering how long a loft conversion takes.
In this guide we've covered the typical timescales for different types of conversion, the benefits of a loft conversion, and whether you need planning permission for a loft conversion.
Advantages of a loft conversion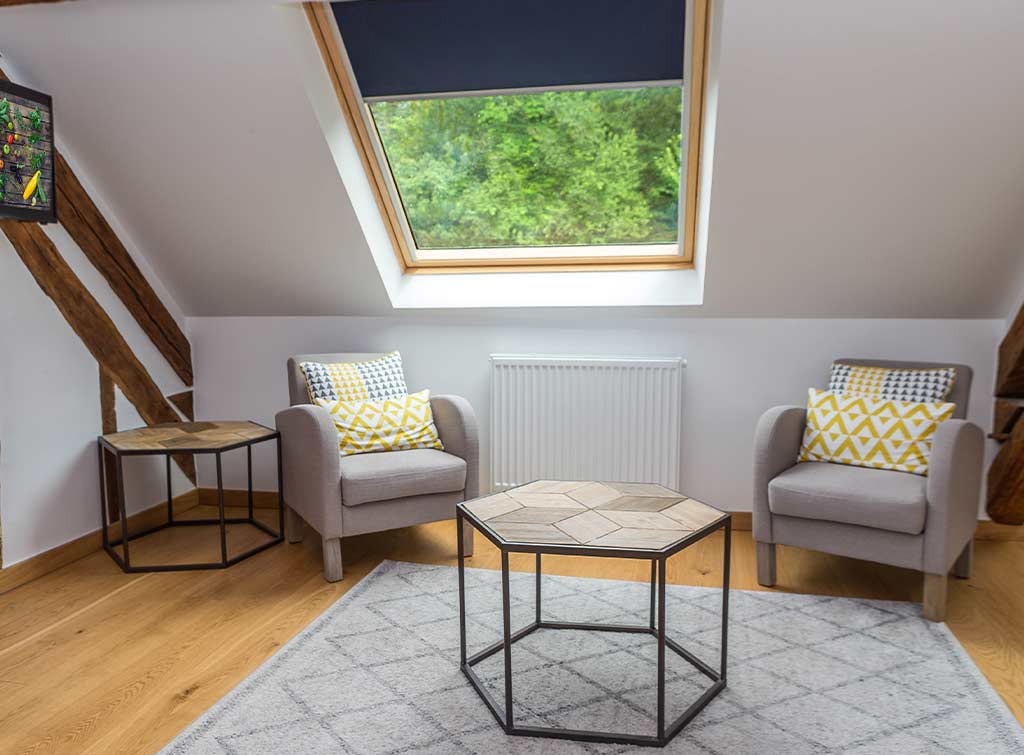 Before looking at how long it takes to do a loft conversion let's look at the advantages. Deciding to convert your loft is a great alternative to buying a larger house. It'll allow you to stay in the neighbourhood you love without the hassle of moving.
What's more, investing in a loft conversion brings the following benefits:
Adds extra living space
Excellent views from up high
Planning permission may not be necessary (more on this later)
Adds a whole new room that can be used for a different purpose like a home office or a children's playroom
With all these excellent advantages, it's no surprise many people opt for a loft conversion over moving.
But before you dive in headfirst, it's essential to check your loft is suitable for a conversion. You'll need to check your roof height, structure, pitch and other features to be certain your loft can be converted. You can check this yourself or ask a builder to assess your loft before continuing.
See the tradespeople we've checked and recommend for your job
What determines how long a loft conversion will take?
In order to determine how long a loft conversion will take we need to first look at the factors affecting conversion timescales.
For example, did you know there are different types of loft conversion? You can choose from a dormer, Velux, roof light, hip to gable, or mansard loft conversion, all of which have different timescales.
In addition, to estimate the time your loft conversion will take you need to consider the following factors:
Condition of current loft: If your loft is in poor condition it'll take longer to bring it up to code before the conversion.
Size of the loft: The larger your loft, the longer it'll take to convert.
Finish: Depending on how you want your conversion to be finished this may increase the time needed. For example, if you want your loft to be fully decorated and furnished this'll take longer than just doing the basic conversion.
How long does a Velux loft conversion take?
Velux loft conversions involve the use of Velux rooflight windows to infuse beautiful sunlight into your loft. These windows are positioned on the pitch of your home's roof making the most of any natural light and ventilation.
So, how long does a Velux loft conversion take? Well, you can expect this project to take an average of 4 – 6 weeks.
How long does a simple loft conversion take?
Choosing a loft conversion needn't be a complicated, time consuming process. In fact, if you choose a simple loft conversion this can save you time and money. Of course, this isn't always possible and will depend on the current condition of your loft.
Similar to a Velux conversion, a simple loft conversion should take less than 6 weeks.
How long does a dormer loft conversion take?
Dormer windows not only look beautiful, but they're also great for adding extra space to your loft conversion. A dormer loft conversion sees a square structure installed on a pitched roof and is perfect for stunning views, especially if you add a window seat.
But how long does a dormer loft conversion take? A little more complex than a Velux conversion, you are looking at about 10 – 12 weeks of work.
How long does planning permission take for a loft conversion?
Many people wonder how long planning permission will take for a loft conversion but interestingly enough, not all loft conversions need planning permission. Depending on the extent of your plans, your loft conversion may fall under permitted development. If, however you plan to make structural changes to your roof or extend it in any way, you'll need planning permission.
If you do need planning permission for your conversion it's important to obtain this before beginning any works. For complex or large projects, it may take up to 13 weeks to get planning permission, and more simple conversions will usually take less than 8 weeks.
Do you need support from a professional?
If you're rapidly running out of living space or you simply want to add an extra room to your home, a loft conversion is the perfect option. While starting a project of this magnitude can feel intimidating, we're here to help simplify finding the professionals you need.
Instead of trawling through Google, our free search feature can connect you with experts in your local area at the touch of a button. You can then view the profiles of our members to find the best fit for your project.
To learn more about planning a loft conversion, check out our loft conversion guide, full of helpful information and tips.
How much does a professional loft conversion cost?
For anyone considering a loft conversion, it can be really handy to know how much to budget. Generally, the amount you'll need to save for your loft conversion will depend on a few factors like the size of your loft, the type of conversion and the condition of your current loft.
While we'd recommend saving a little extra for unforeseen circumstances, a loft conversion will usually cost between £27,500 and £75,000.
For more prices and considerations, please see our loft conversion cost guide.