Types of loft conversions: What's best?
Feeling overwhelmed by all the different types of loft conversions to choose from? Like all home improvement projects, there are numerous options for you to consider before committing to one.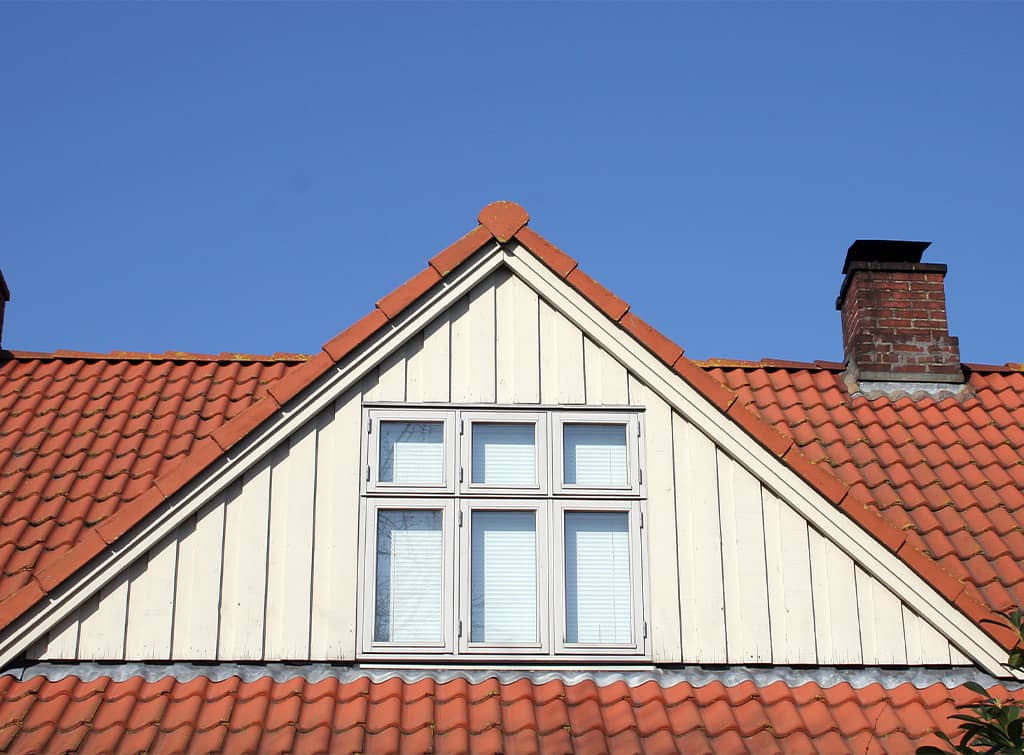 Feeling overwhelmed by all the different types of loft conversions to choose from? Like all home improvement projects, there are numerous options for you to consider before committing to one. But with the current space shortage, adding an extra room (or two) is a great way to increase your home's square footage without forfeiting your garden.
We're going to take a look at the most common and popular designs homeowners opt for. We'll also cover the benefits and costs of each conversion so you can decide on the best option that works for you.
Check out our loft conversion planning guide for further expert advice.
Types of loft conversions
Most loft conversions fall under what's known as 'permitted development' unless you live in a grade-listed building, a conservation area, or your roof isn't tall enough to accommodate a conversion. In these cases, it's best to hire a surveyor or ask a builder to check whether you need to ask for permission from your local authority.
Check out if your loft is suitable for conversion.
However, if you know you're able to go ahead, then your only worry is what type of loft conversion you'd like to install. Thankfully, there are plenty to choose from.
Dormer loft conversion
Dormer conversions are the most popular due to their versatility. For homes with a pitched roof, they fit almost anywhere. Dormers are essentially 'box' structures with windows secured at 90-degree angles. They add headspace, floor space, and most importantly, breathing room.
Common dormer options include:
Double dormer loft conversions are two dormers fixed onto a pitched roof, offering plenty of light and extra floor space.
L-shaped dormer loft conversions come in two parts that form an L-shape and often 'wrap' around the roof.
Rear dormer loft conversions sit at the back of your house instead of the front.
Full-width dormer loft conversions are when an entire structure is fitted along the length of your pitched roof, often with a wide window. This is more common in contemporary homes.
Side dormer loft conversions are fitted at the side of your home, often in a 'dog-house' shape.
Mansard loft conversion
Mansard loft conversions are popular because they allow property owners to maximise their square footage.
Similar to a full-width dormer, they're often built at the rear of a home. However, to support a heavy mansard structure, planning permission is likely needed. This is due to the roof alterations likely required, and also because of the roof shape changes. Mansard conversions alter the angle of a roof to an almost vertical position.
Roof light loft conversion
Roof light conversions are increasingly popular due to their ease of installation. Windows and ventilators are installed in the existing roofline, which turns the loft into a usable room. They don't add any extra square footage; however, they add light and ventilation to make the space liveable.
Hip-to-gable loft conversion
Homeowners often choose hip-to-gable loft conversions because of their relatively low cost when compared with other roof conversions that add square footage. Hip-to-gables extend the slope of your hip roof to create a gable. Semi-detached properties benefit from this conversion the most because they tend to have hipped roofs already.
See the tradespeople we've checked and recommend for your job
Cost for types of loft conversions
The cost of your conversion will depend on the size, complexity, and type of design you require. Here are some ballpark averages of common conversions:
Dormer conversions cost an average of £45,000
Hip-to-gable-conversions cost an average of £55,000
Mansard conversions cost an average of £57,500
Read more about loft conversion costs in our handy guide.
How long does a conversion take?
Dormer conversions take an average of 10-12 weeks to complete
Hip-to-gable-conversions take an average of 10-12 weeks to complete
Mansard conversions take an average of 8-10 weeks to complete
Please note that these timescales are only estimates. For a more accurate estimation, ask for a quote from one of our loft conversion specialists. For more comprehensive information take a look at our guide on how long you can expect your conversion to take.
How to hire a tradesperson
Knowing whether to hire an architect or a builder is entirely dependent on the complexity of your conversion. However, the first place to start is research. This includes talking to friends and neighbours, checking out local forums, and of course, looking at our trusted professionals.
When you choose a Checkatrade member, you can be safe in the knowledge that all of our members go through 12 checks before becoming a member. You can also see previous reviews from people in your area, which are double-checked by us to make sure they're legitimate.
Read our how to hire a remodelling contractor' blog for more expert guidance.
Did you find this blog helpful? If so, don't hesitate to let us know in the comments. And if you'd like more expert advice, head on over to our blog where you can find the latest news and information from our professionals.