How much does an architect cost to hire?
A skilled architect can help turn your ideas into detailed technical drawings, with calculations, specifications and timescales. Find out how much architects cost to hire.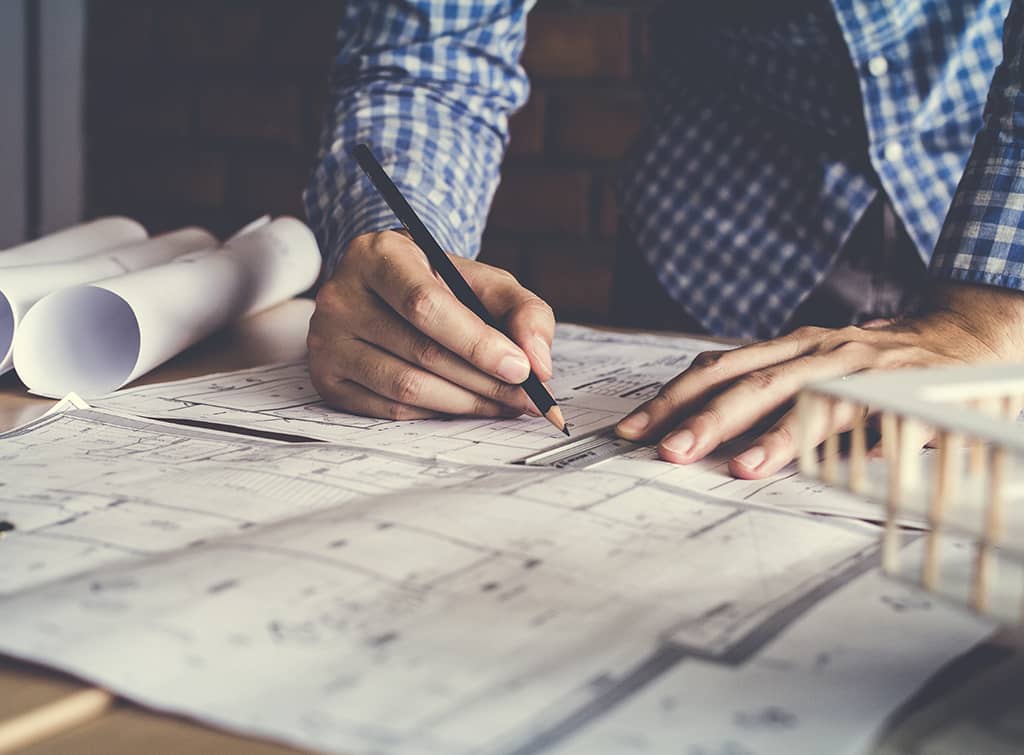 Fast Facts
Factor in 5 - 12% of the whole construction cost for your architect fees
Structural engineers charge between £50 – £90 per hour
Single storey extension planning application £1,000 – £2,500
It's well worth instructing a professional architect for large-scale projects. That said, even small extensions can benefit from an architect's touch.
There are various levels of architects and architectural technicians; it is essential that you know who you have had quotes from.
An architect, an architect technologist and an architectural technician are different due to their level of experience and the actual aspects of the work they complete. The pricing structure varies significantly for these roles, so always clarify this detail when asking for a quote.
We recognise the importance of keeping within budget, so we've spoken to our own in-house estimator for the prices and advice in this guide.
How much does an architect cost for a new build?
This cost table gives ballpark architect fees you may expect to pay for simple planning applications and drawings only.
| Architect job type | Low range | High range |
| --- | --- | --- |
| Single storey extension planning application | £1,000 | £2,500 |
| Double storey extension planning application | £2,000 | £3,500 |
| New build planning application | £3,000 | £5,000 |
| Single storey extension building reg and construction drawings | £3,000 | £5,000 |
| Double storey extension building reg and construction drawings | £4,000 | £6,000 |
| New build building reg and construction drawings | £5,000 | £7,000 |
From technical drawings to planning permission, some of the tasks a skilled architect can assist with include:
Measuring and surveying a property.
Preparing feasibility studies and identifying possible constraints.
Producing conceptual and technical designs, 2D + 3D design schemes (including material advice, electrical, heating and plumbing plans). Plus revisions.
Guiding you through the planning and building regulations processes.
Preparing and submitting drawings to LPA for Planning Permission.
Monitoring your planning application.
Assisting with finding and selecting other contractors.
Producing and managing tender (liaising/advising appointed contractors, sourcing materials for the project).
Managing the contract you have with builders and construction professionals.
Certifying work that has been completed.
You can expect to pay an architect between 5 - 12% of the whole construction cost.
How much do architects charge for an extension?
Architect fees for extensions will be calculated in the same manner as new builds. As with most home renovation projects, the exact cost will depend on what you want.
Architect fees for small extensions, such as adding a bay window or converting a garage into a covered walkway, will be cheaper.
However, large or particularly complex home renovation projects can often see fees charged by a percentage rate even higher than a new build.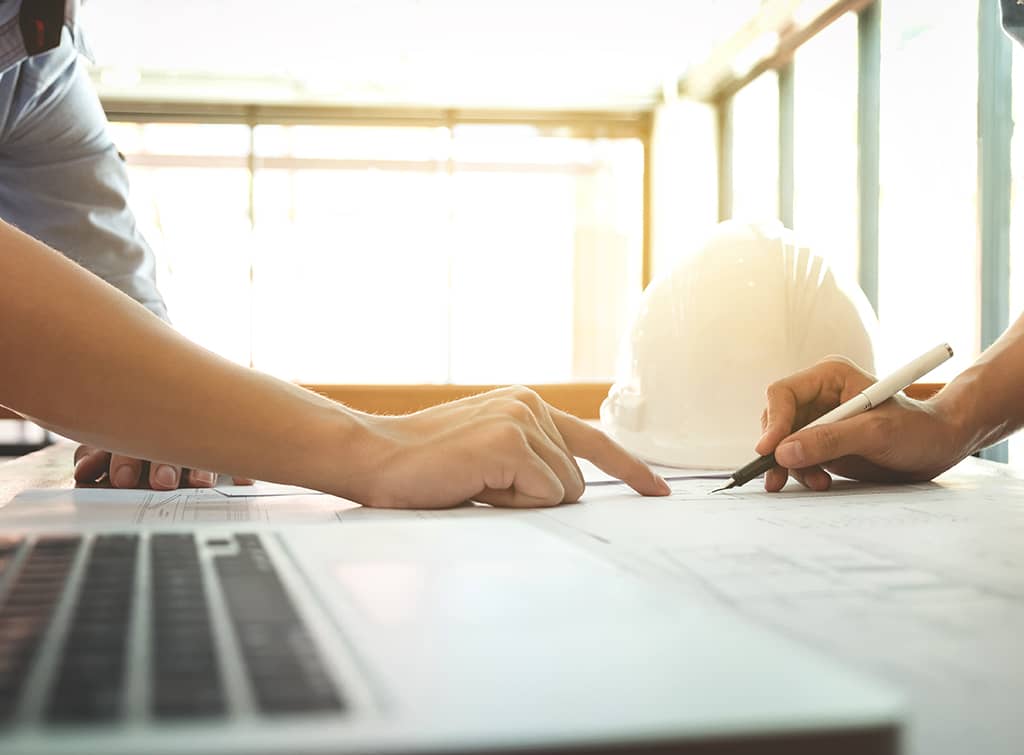 Architect cost calculator
To calculate the cost of an architect, you first need to understand what you need from them – is it a planning application or construction drawings? Once you know what you need, it's also important to discuss how you'll pay for architect fees – a lump sum, percentage of the project, or an hourly rate.
To plan a budget for architect fees, it's worth speaking to local architects to get accurate costs in your area for the work you need them to do.
Architect quote
As with hiring any local tradesperson, we always recommend getting quotes from several architects in your area. That way, you can ensure that you're being quoted fair and competitive architect fees for your project. It's also sensible to ask for a detailed breakdown of costs and time so that you can compare each of the quotes.
Architect hourly rates
The average hourly rate for an architect in the UK will vary regionally and based on the individual architect. You can expect an architect to charge an hourly rate in the region of £50 to £100 per hour.
Find architects your neighbours recommend
Other costs to consider
Before you draw up a budget for your architectural needs, it's essential to bear in mind the additional costs that will factor into the final sum. These include:
Planning application
You may not need planning permission at all, but if your local authority deems it necessary, this may be a task that your architect takes on as part of their service. Planning applications come at a cost: either your architect will charge you as part of their fee to submit and manage the application, or you can choose to pay the fee yourself to your local authority.
Structural engineer
Undertaking a significant home renovation project often calls for the skills of a structural engineer to help assess the viability of the project.
Structural engineers charge between £50 – £90 per hour, depending on their experience, location and whether they work independently or as part of a firm.
If you require a building survey, costs will fluctuate between £200 for a small flat to £2,000 for a large house.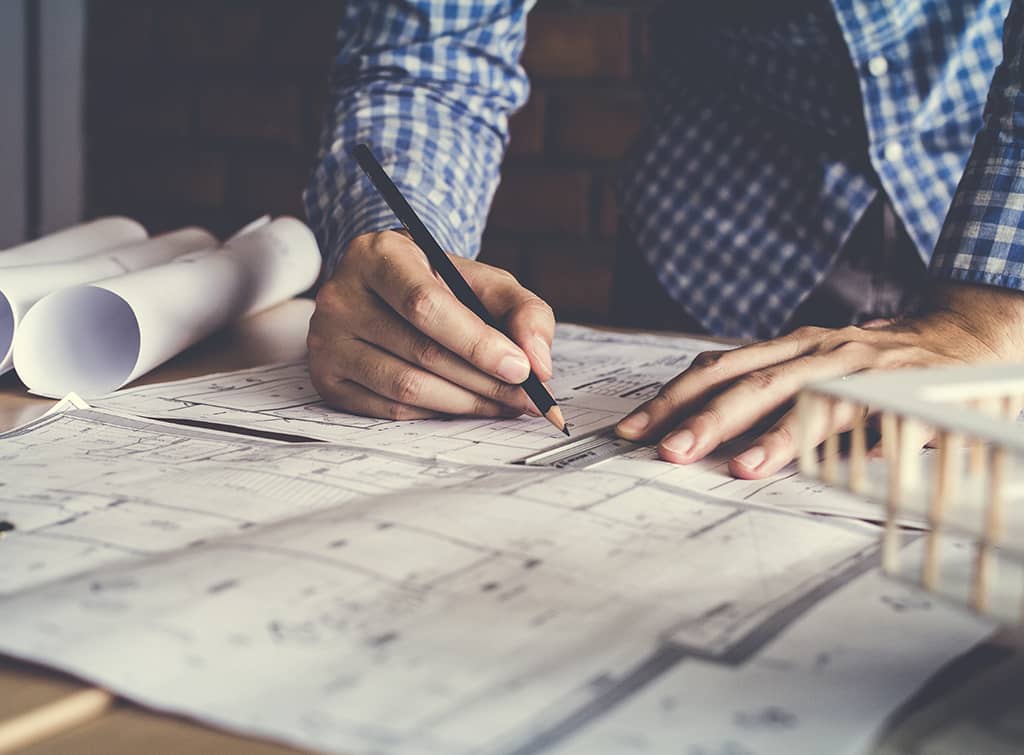 Inspection and building control
Before you build, extend or renovate a property, you or your architect must advise the local authority by submitting a Building Notice or Full Plans. If you submit Full Plans for approval, you will need to pay a plan charge to cover the passing or rejection of the plans and an inspection charge to cover the inspection of work to which the plans relate.
Architect fees in the UK
Average architect fees differ by region. The high demand in London makes for higher prices, with the typical costs of an architect in London and the South East being approximately 10% higher than the UK average.
Find out if finance is available for your renovation project. Get a quick quote, please note terms and conditions apply*.
Key takeaways for hiring an architect
Hiring an architect can make all the difference to the design and build of your new home or extension of your house.
Before you go ahead with a transaction, always make sure all parties involved are in agreement on costs so that the project can remain within budget.
Most architects will charge by a percentage of the total cost of the building works. This ranges between 5 - 12% on average.
Architects should appear on the Architects Registration Board (ARB) Register if they design or construct buildings. They should be properly qualified & insured. Membership of the Royal Institute of British Architects (RIBA) is optional.
An architect will be trained to do all drawings and technical specifications required for any renovation type and size. If you have a listed property, architects are a must as they have more experience working with listed properties and conservation areas.
An architectural technologist is a more affordable route to getting technical drawings prepared if you know exactly what you want. These drawings are invaluable for contractors to work from. Architectural technologists are a fraction of the cost of architects and are commonly used for domestic extensions, loft conversions and sometimes minor renovation work such as removing a wall.
An architectural technician help to prepare drawings, compile technical information such as surveys and help prepare proposals and contracts.
If you're only removing a wall, work with a structural engineer to ensure its safe removal.
Good jobs, guaranteed
Get covered when you book with Checkatrade.