Permitted development rights: Expert insight on the 2020 rule changes
As of the 2020 government rules, you can have certain types of work completed without having to apply for planning permission. This is known as "permitted development rights".
Hiring Advice
Practical measures for preventing scams and choosing reputable trades
Understanding permitted development rights shouldn't be a headache. However, when homeowners start to look into what they can and can't do to their own homes without planning permission, things start to get confusing.
That's why, with new rules coming into effect during September 2020, we're going to focus on what's changed and what it means for property owners going forward. So, just before you start,  consider this top tip from our Checkatrade planning expert Steve Walker, owner of Parkers Design (Southern) Limited:
"This is a really exciting time for homeowners wishing to extend their homes and whilst we live in unprecedented times, the government has acted swiftly to utilise the Prior Approval process to keep the housing market stimulated by these new PD measures. I always remind any homeowner to ensure they gain Prior Approval prior to their project commencing – we do see occasionally where PD is taken out of context and the correct "permissions" have not been sought."
What classes as permitted development rights?
Our UK Parliament agreed on new permitted development legislation, allowing property owners the freedom to improve or extend their homes without asking for planning permission.
However, this doesn't mean you're not subject to other conditions and limitations via your local planning authority, which is why talking to a professional – such as an architect or designer – before undertaking any works is advised.
All potential limitations are in place to reduce any undue impact on your neighbours and uphold local amenities. For example, certain rear extensions need neighbour consultations before works can commence. And if you live in a grade listed building or conservation area, there may be further restrictions.
What counts as permitted development?
Depending on the works carried out, each property adaption falls under different permitted development categories.
Some jobs include:
Alterations to the roof, such as loft conversions, re-roofing or solar panels
Building a new storey onto your property, with restrictions
Rear and side extensions
Garage conversions
External porches
Other buildings within the area of land attached to the house
Driveways or other hard surfaces within the area of land attached to the house
Installation, alteration or replacement of a chimney, flue, soil and/or vent pipe
Installation, alteration or replacement of microwave antenna such as satellite dishes
"To be permitted development, a proposal must meet all the limitations and conditions under each Class relevant to the proposal. Therefore, it is essential that any proposed household development is considered in the context of the permitted development rules as a whole in order to determine whether it benefits from permitted development rights and therefore does not require an application for planning permission.[1]"
See the tradespeople we've checked and recommend for your job
What new permitted development 2020 changes are in place?
The Government have introduced two new pieces of legislation that cover both flats and houses[2]. The overarching theme is to build upwards instead of outwards and avoid disrupting the green belt.
New permits for flats or apartments
Permission to build two extra storeys on top of freestanding block flats of 3 storeys or more
There must be no services below
You can build up to a maximum of 30 metres
Properties built before 1948 or after 2018 are exempt from the 30-metre rule
New permits for houses
Permission to build 2 extra storeys on top of 2-storey terraces, semi-detached or detached homes

This is to either create new homes or extend existing homes up to a maximum of 18 metres
It must be no more than 3.5 metres above the highest part of the terrace or adjoined semi-detached house

One extra storey on bungalows or single-storey homes
Two extra storeys on terraced commercial properties and in mixed-use residential homes, up to a maximum of 18 metres and no more than 3.5 metres above the highest part of the terrace
One extra storey on top of single-storey buildings in a terraced property in commercial use and/or mixed-use residential home
Two extra storeys on freestanding buildings in commercial use

Must be at least 3 storeys already and in a mixed-use residential home
Can only build up to a maximum height of 30 metres
Fast-track planning
Planning takes time. To combat this, the government introduced a new fast-track measure that speeds up the development process – be it a block of flats or a new single-family home. Those who own vacant or redundant freestanding buildings up to 1,000 square metres can apply. The new project needs to maintain the footprint of the original home, be a maximum of 18 metres tall and at least two-storeys higher than the former building.
Benefits of new permitted development rules
The Government's aim with these changes is to boost the construction sector and make it easier for homeowners to extend their homes. They are also utilising brownfield land, which is economically and environmentally viable for cities and towns.
Other benefits include:
Quicker construction of affordable housing
Maintainance of the green belt by making it easier to build upwards instead of outwards
A fast track approval process, subject to neighbour consultation
More jobs for small building firms and construction workers
An estimated 800 new homes per year
Fewer basement conversions, which are notoriously disruptive
Protected garden space by building upwards
What are the main restrictions with permitted development?
Sadly, any permitted development that is undertaken before you purchased your property still counts towards its PD allocation. Regulation is through something called 'prior approval' via your local authority. The new 2020 rules state they need to assess your property before works start, allowing the local authority to ensure their guidelines are met and your project's impact is assessed appropriately.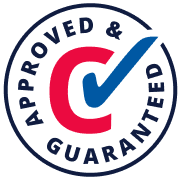 The Checkatrade guarantee
When you contact a trade through Checkatrade, our guarantee could cover you for up to 12 months. You can claim up to £1,000. Exclusions and T&Cs apply.