What is customer insight and how can it improve your business?
If you're wondering what is customer insight, and whether it's relevant to your business, you're in the right place. We let you in on the magic of customer insights and explain how to use them to take your business to the next level.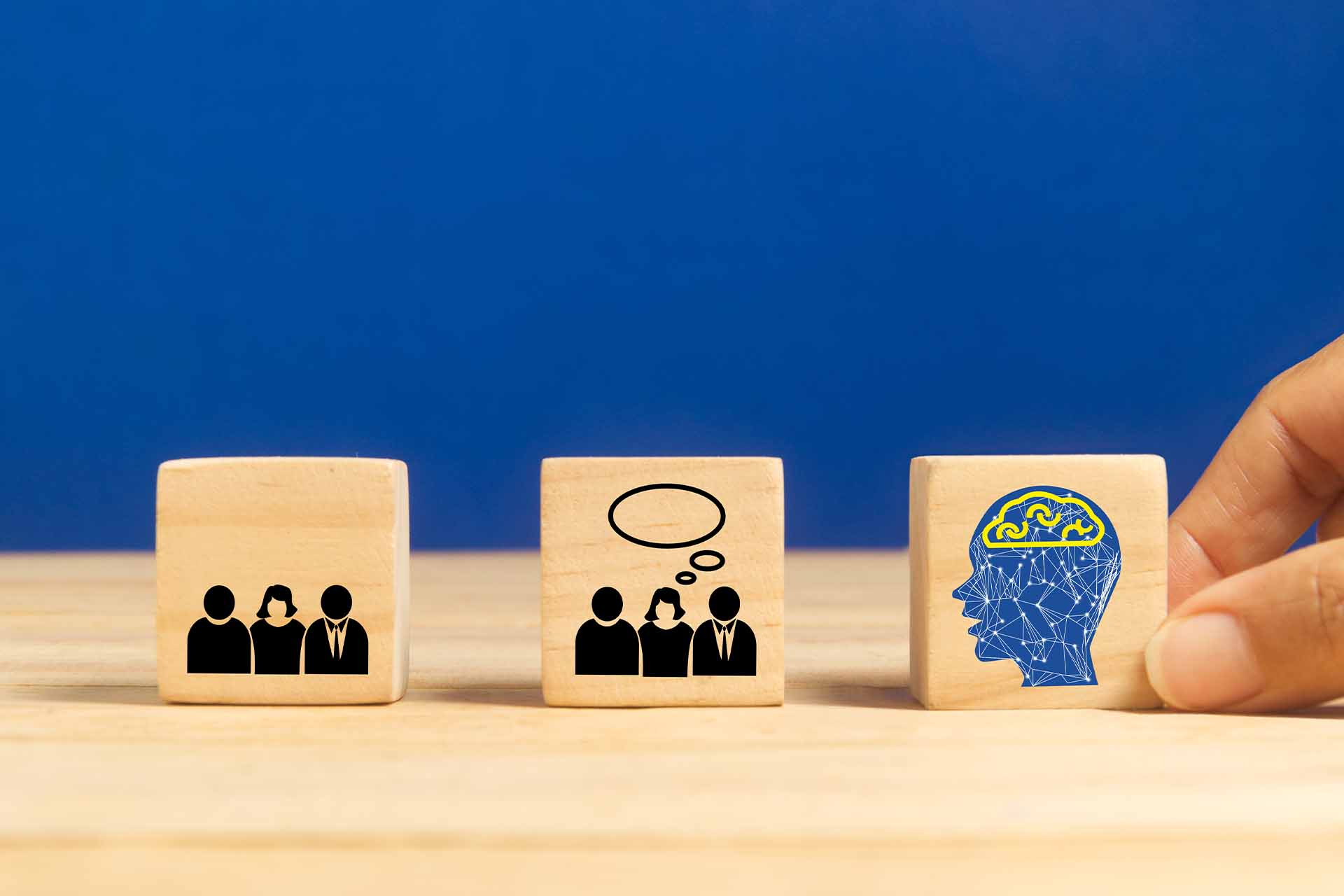 What is customer insight?
Put simply, the meaning of customer insight is having a really good understanding of your customers' behaviours, needs, and preferences.
It's a technique used in marketing that gives you a much clearer understanding of your customers' needs. And once you have this, you can better tailor your services to them.
What's the importance of consumer insights?
Encouraging customer feedback will make sure you're never short of work
Customer insight allows you to improve the customers' experience of your business, which improves customer feedback and satisfaction, helping to create a more loyal customer base.
Loyal customers equal more repeat business and referrals.
Customer feedback helps to maintain your business reputation
The other side of the coin is how customer insight gives you feedback on how customers found your business to be. This allows you to identify any weak spots or issues and address them before they damage your reputation.
Here are some interesting facts from Esteban Kolsky that highlight the importance of customer insights – both good and bad:
72% of customers will share a positive experience with 6 or more people.
13% of customers will share a negative experience with

15 or more

people.
Only 1 in 26 unhappy customers complain. This means that the absence of negative feedback is

not

always a sign of a satisfied customer!
Customer feedback helps to grow and develop your business
Customer insight can be used to develop new services that meet the needs of your customers, which could also give you a competitive edge.
For example, as a gardener, your customers might want a number of different gardening services in addition to standard mowing and pruning. Would your customers be interested in a mood board to help plan a rehaul of their beds? Perhaps they want a consultation with you to tap into your expertise to create a wild garden area?
Using customer insights to develop your services will help to improve customers' experience of your business, which is great for loyalty and referrals, which equals growth.
Our customer insights show us one thing
That your customers use Checkatrade to find tradespeople like you
Start our checks now
Customer insight techniques
One of the simplest ways to gather customer insight is to ask customers what they think. You could either do this face-to-face on completion of the job or follow up with an email or text message later that day.
Customer reviews
Another easy customer insight technique is through customer reviews.
Not only will reviews give you an insight into what aspects of your business your customers were impressed with, but they'll help to further promote your business too.
Don't forget, as a Checkatrade member you can leave customers a Checkatrade review card, and use the Checkatrade app to send a reminder to leave you a review.
If you're unsure where to start, our quick guide to asking customers for reviews has lots of great tips.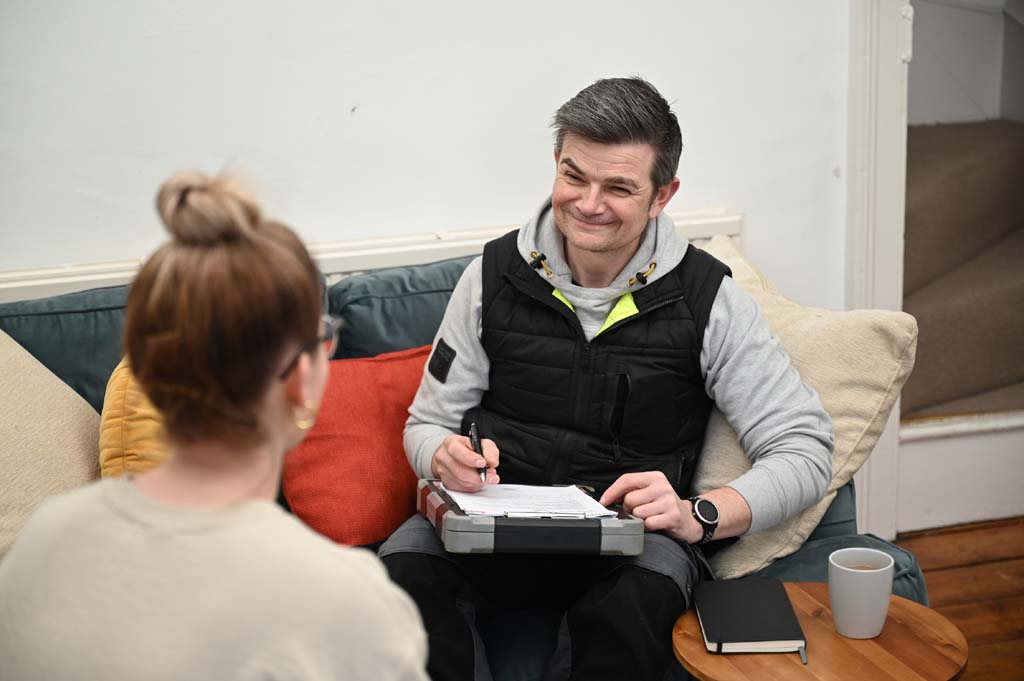 Customer insight survey
A customer insight survey is a more detailed way of gathering customer feedback.
You might choose this method if there are particular areas of your business you want feedback on, e.g. your prices, your customer service, or your communication methods.
When you write your customer insight survey, remember:
Make it easy for customers to respond
Don't use leading questions that will influence the answers
Gather both quantitative and qualitative feedback (i.e. a combination or 'yes/no' questions and open-ended questions).
There's lots of free survey software on the market that you can use to create a customer insight survey, such as Survey Monkey and Smart Survey.
Data analysis
Another customer insight technique is to delve into the data. If you have Google Analytics set up on your business website you can look for patterns that will help you to understand your customers' behaviour and needs.
For example, take a look at which pages receive the most hits. If a particular service gets lots of page visitors, you could increase your marketing efforts to meet the demand and interest in this area.
Use our customer data insights for your trades business
Here at Checkatrade, we use a similar technique with data from the Checkatrade website. We look at homeowner searches for the previous year and analyse the results to identify the increase in demand for particular trades and projects.
We then share this with you so you can request more leads during peak times for your services through our flexible membership option. You simply ramp it up to receive more leads when you expect your services to be in high demand.
Check it out. It's our trade business insights blog series.
Our customer insights show us one thing
That your customers use Checkatrade to find tradespeople like you
Start our checks now
How to use customer feedback to improve service
As we've mentioned in this post, customer feedback is a critical tool for your business in so many ways. It's futile to receive customer feedback and do nothing with it.
3 ways to use customer feedback to improve service
If the feedback highlights any issues a customer had with the service they received, follow up to let the customer know how you've acted upon this.
Use positive feedback as a motivational tool for team members who are personally mentioned in the feedback. You may even choose to go the extra mile and link it to an employee incentive scheme.
Collate the feedback and look for any recurring themes. If lots of customers are saying the same thing, use it as an opportunity to better your customer experience.
Remember, customer insight is something that should be done constantly, not as a one-off. This is known as a customer feedback loop.
Quick summary
Consumer insights are incredibly valuable. Rather than telling you what's happening, they tell you why it's happening. Don't ignore customer insights, whether you agree with the feedback or not.
Act upon the consumer insights you gather to improve customer satisfaction, increase customer loyalty and referrals, and ultimately grow and develop your business.
Our customer insights show us one thing
That your customers use Checkatrade to find tradespeople like you
Start our checks now
FAQs
What are examples of customer insights?
An example of customer insights is the way in which we use search data by homeowners on the Checkatrade website to identify shifts in demand for certain trades and projects. Another example is how companies such as Netflix use algorithms based on previous viewing behaviour to recommend targeted content for viewers.
What does customer insight do?
Customer insight gives you a clear understanding of your customers' behaviours, needs, and preferences. You can use it to better tailor your products and services to them.