Last updated on March 13th, 2023
Door installation cost
In our homes, doors are the pieces of hardware we use the most. When they're in good condition, we hardly notice them. However, when they begin to show signs of wear and tear, we start to consider upgrading them.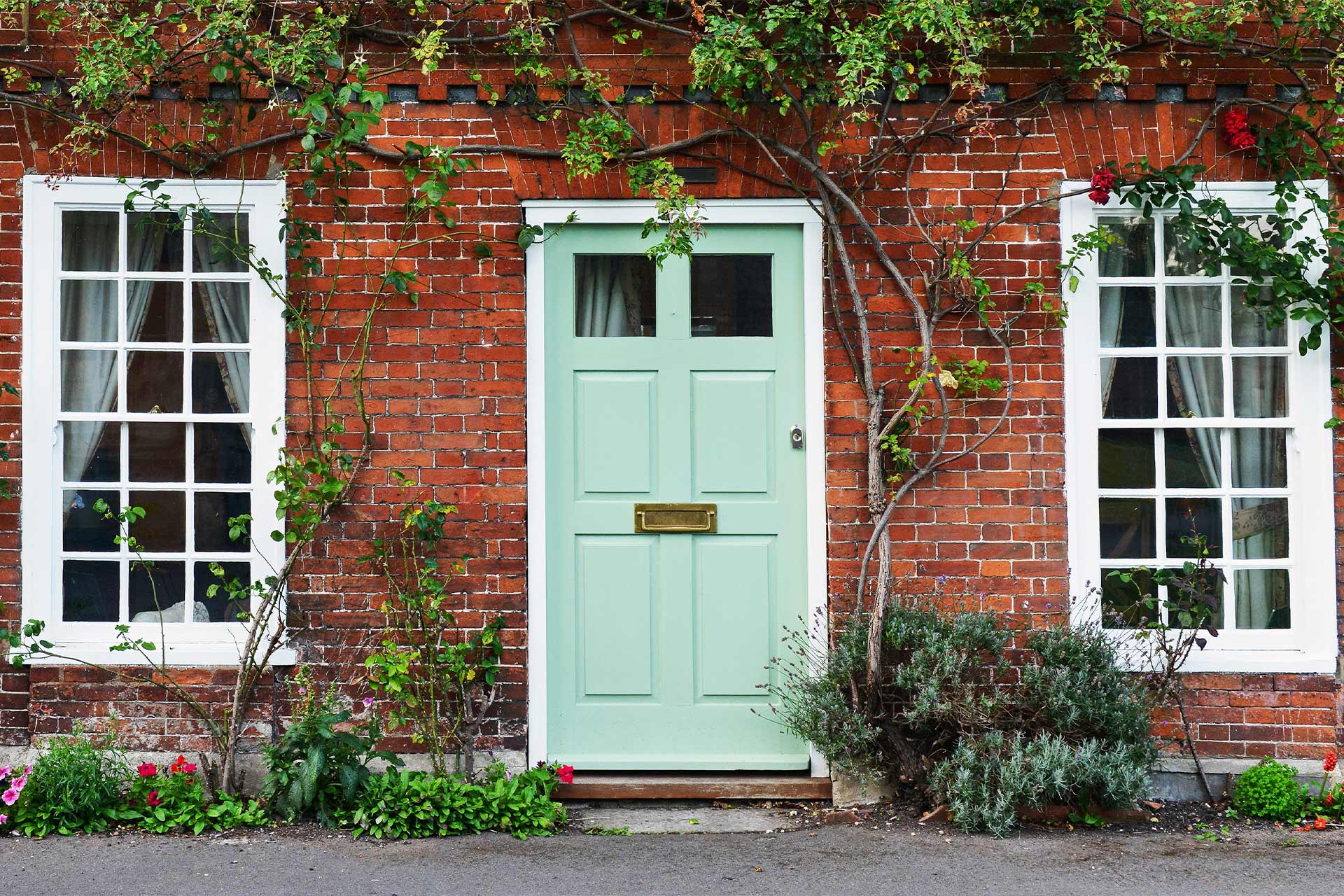 If you're thinking about replacing your old doors, or perhaps you're renovating or extending your property, then researching door installation costs should be your first step.
Thankfully, we've put together this handy door installation cost guide. Use this to understand the various options available when it comes to upgrading the doors in your home.
How much does it cost to install a door?
The cost to install new doors will vary on a number of factors such as the type of door, any complexities around the installation, and where you are located in the UK.
Type of door to install
Unit
Installation costs
uPVC door
Per door
(including glazing and architrave)
£200 - £300
uPVC French & patio door sets
Per pair
(including glazing and architrave)
£600
Softwood internal door
Per door
£50 - £100
Hardwood internal door
Per door
£60 - £110
Softwood external door
Per door
£200
Hardwood external door
Per door
£200
Brick cut outs – single doors
Per cut out
£75 - £100
French or patio door brick cut outs
Per cut out
£100 - £150
New lintels
Per lintel
£300
Note, you can expect to pay less if, for example, you are replacing all the doors and windows at the same time rather than just one front door.
At the cheaper end of the scale, there are softwood internal doors. These will set you back anything from £50 - £100 per door, compared to uPVC French or patio doors which cost around £600 per pair to install.
As a rough ballpark cost, budget between £50 - £600 for door installation (lower for internal doors, higher for external doors).
Fire door installation cost
If you're looking to install a fire door, you'll be looking at typical costs of £300+ for supply and installation. Read more in our fire door installation cost guide.
Garage door installation cost
The average cost of installing a new garage door ranges from £550 - £2,500 – depending on the size, style, make and model of the garage door you choose. To find out more about prices, check out our guide to the cost of replacing a garage door.
What is the cost of a new front door?
The cost of a new front door will depend on a range of factors including the style, size and added accessories that you choose. A composite door installation for example, will cost more than a basic spec uPVC new front door.
| Front Doors | Door Type | Cost |
| --- | --- | --- |
| Wooden Door | Basic spec/ Flush ply | £550 - £1,800 |
| Composite Door | No glass basic spec | £1,100 - £1,400 |
| Composite Door | Glass panel | £750 - £1,100 |
| uPVC Door | No glass basic spec | £825 - £1,200 |
| uPVC Door | Glass panel | £580 - £950 |
The average cost of labour for installing a door ranges between £225 - £300, but again, this will depend on the type and size of front door you have.
You will also need to factor in the cost of door frames and make sure that your door includes a weather bar.
Our door installation expert Andrew Finn of Gray's Locksmiths Ltd says that, "you must consider that the specifications of doors vary massively. You should carefully consider the quality of the door itself and more importantly what fire rating the door requires.
Every additional door option can add to the final cost and this can be significant when you consider all the different types of lock, door furniture and finish."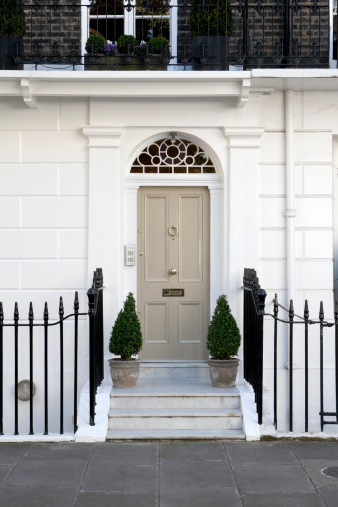 New front door cost factors
The cost of a new front door will depend on a range of factors, including:
The materials
Front doors, or in fact any external doors, were traditionally made from timber. However, there are now a range of great materials you can choose from, including uPVC and composite doors.
The type of material you opt for can make a massive difference to the price of your door. However, there are other factors other than price which must be considered.
UPVC doors are made entirely from a plastic material and, although they are very strong, there is no denying that composite doors offer significantly more security; something which must never be compromised on. Composite doors are crafted from a variety of different materials, which are pressed and glued together under very extreme pressure conditions. They are chosen to counteract one another's flaws, with a solid timber core and a combination of PVC, insulating foam and more to create what is a reliable and robust door.
The accessories
What accessories come with a door, you might ask? Well, what kind of handle are you looking for – what colours and materials will that be made from? What style of letterbox do you require? Do you require any additional security bolts? Any of these decisions can alter the price that you will pay and therefore, must be considered.
The mechanisms
The locking mechanism itself may alter the price that you pay. As standard, most modern doors from reputable suppliers will come with a secure locking system that meets the latest regulations. However, additional security measures can be added, including alternative locking systems. Although these may come at an additional cost, for anybody in a high-risk area or who is merely looking to be more cautious around their home security, this could be an essential investment.
The style
The style of the door must also be taken into account, as there are a wide variety of options available. A well-designed door can seriously enhance the aesthetic appeal of your property and so ensuring that you choose the right one is essential.
A panelled door may be suitable to provide you with the most privacy, but a windowed door can allow plenty of light into a dark hallway. Choosing the right design which complements the other elements of your home is a decision that shouldn't be taken lightly.
Letterbox installation cost
Not all front doors come with built-in letterboxes, so you may need to buy one separately and have it fitted. As a ballpark, you can expect to pay between £30 - £80 for letterbox installation (not including the cost of the letterbox).
The overall cost of letterbox installation will depend on the style and quality of the letterbox you choose, the type of door you're having it fitted to and if you're getting it fitted at the same time you have your front door installed.
Make sure to check with your door manufacturer before having a letterbox fitted that it doesn't affect your guarantee. A tradesperson will be able to help advise you on this.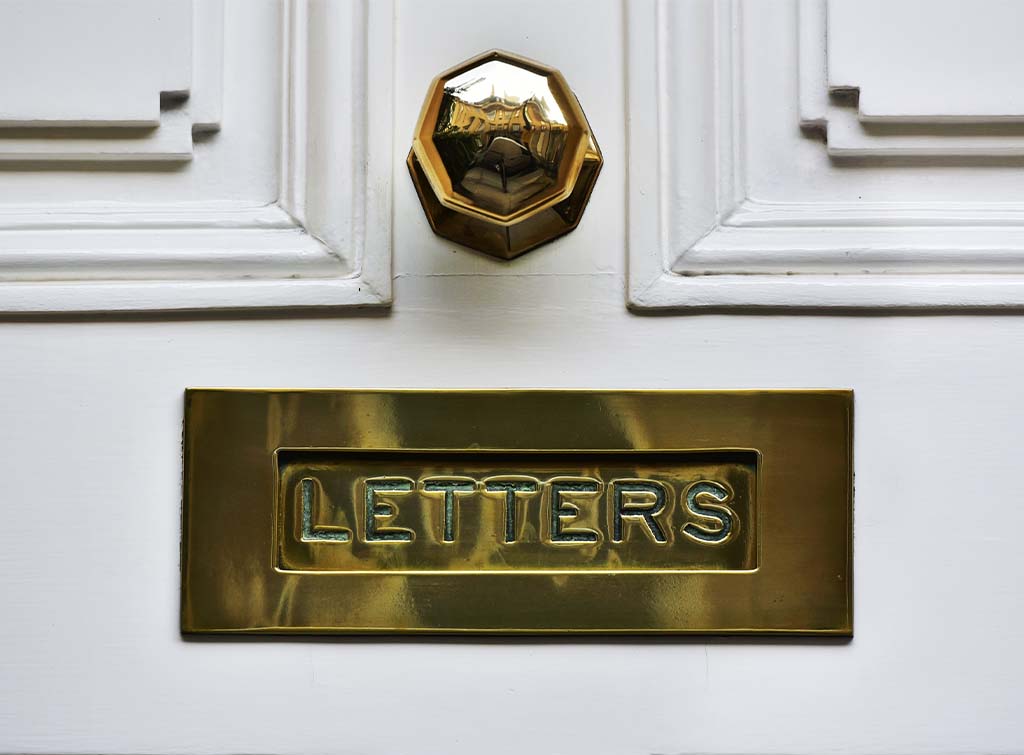 See the tradespeople we've checked and recommend for your job
How long does it take to install a door?
The average time to install external doors is around two to six hours.
The time it takes to install a door however does depend on several factors:
Whether the removal of the old door is included
How many doors are being replaced
The type of installation (e.g., patio doors will take longer to install than front doors)
Any customisation involved (e.g., if the frame needs resizing)
The actual installations shouldn't take longer than a few hours, but we recommend you upgrade your doors when the weather is nicer to ensure your home is insulated in time for winter.
See the tradespeople we've checked and recommend for your job