Fixing common tap problems
Instead of waiting for a plumber, why not learn how to fix tap problems yourself? With guidance for repairing a range of leaking, dripping and stiff taps.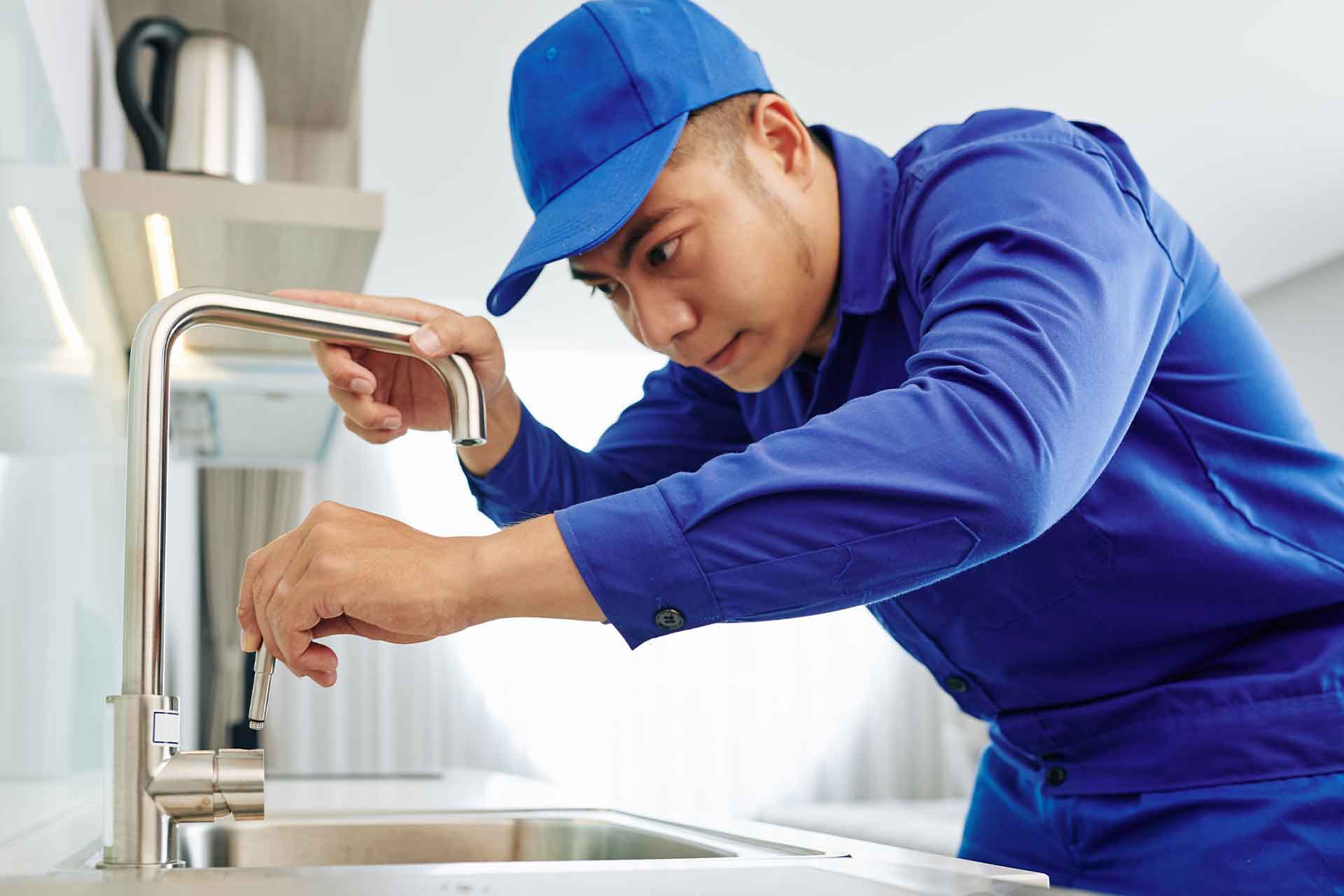 Washing our hands, brushing our teeth and so many other daily tasks depend on using the taps in our homes. Any tap problems can hugely impact your schedule, often at the worst times. That's why learning about common tap problems and what to do as a result will give you an essential skill you will use again and again.
If you are currently having tap problems or you want to prepare for potential future issues, you are in the right place. Our guide covers common problems like dripping mixer taps, waterfall tap repair, shower mixer tap repair, washer sizes, and more.
Common tap problems
While you may not have had trouble with your taps before, rest assured that tap problems are very common due to frequent use. Below are some of the most common issues people have: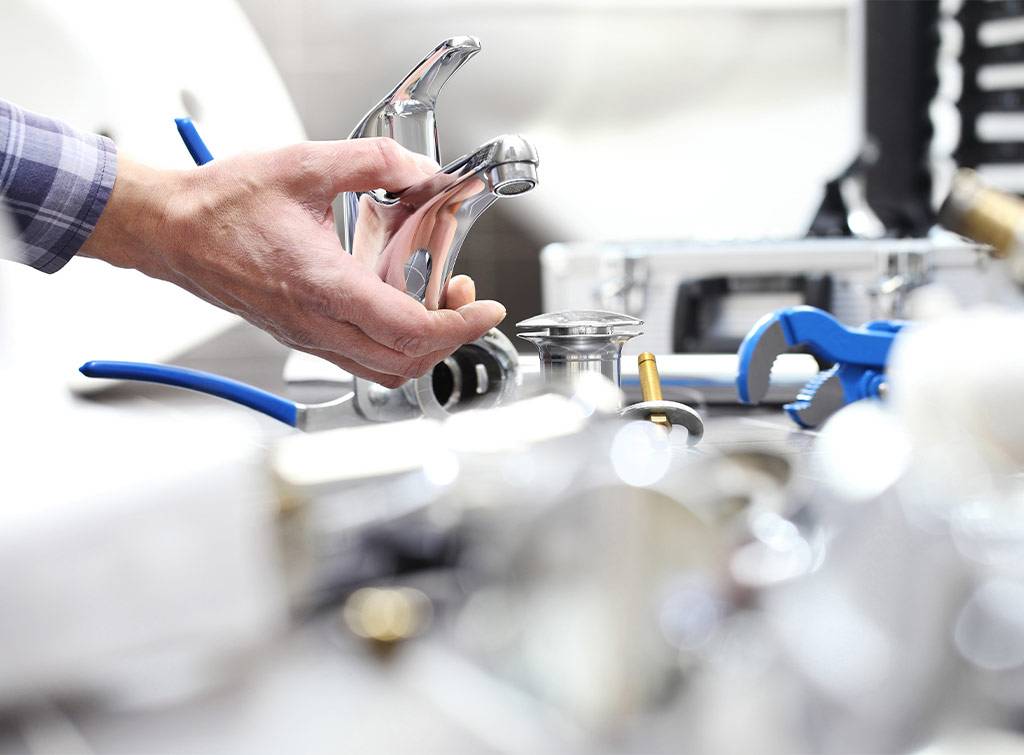 Tap plumbing problems
Low water pressure
Dripping taps
Excessively noisy taps
Rusty taps
We'll look at many of these issues in more detail below.
Why is my tap not working?
Sometimes taps just stop working, which can be a real issue when it prevents you from carrying out day-to-day tasks. There are a few causes for a tap not working, including:
Your water supply may be cut off; this could be an isolated incident or could be a larger issue affecting your neighbourhood. If only one of the taps in your home is not working, then you will need to repair just that tap. If the issue is with your water company, give them a call and they should be able to remedy it.
If your tap is working but cold water is coming out, you may have a problem with your water heater, not your tap.
Blockages can occur in your tap's pipes. These will need to be cleared before your tap will function again.
Leaks from your pipes may mean your tap is not working.
If the water main in your home is switched off, usually done during plumbing work, this will prevent your tap from functioning.
Find a local plumber to fix your tap
Mixer tap problems
Found in homes throughout the country, mixer taps can be affected by a range of different issues. If you are having mixer tap problems, a great source of information can be your mixer tap repair manual. If you no longer have this, you will need to figure out the issue before you can repair the tap.
Drips, leaks and low water pressure are all very common and we will go into more detail about drips and leaks later in this guide. If you have low pressure mixer tap problems, there are a few ways to remedy this:
Ensure your stop valves are open by turning them anti-clockwise, as this can alter how much water flows in your home.
Check if your kitchen taps are working properly. If they are, you may have an internal plumbing problem.
Speak to your neighbours to check they aren't having low tap pressure issues. If they are then it is a good time to call your water company.
If the issue happens during the winter, you will need to make sure your pipes aren't frozen.
How to fix a dripping mixer tap
A mixer tap leaking can not only be annoying but they waste water and can cause other future issues. That's why it's essential to fix dripping mixer taps as soon as possible.
Most leaking mixer taps are due to damaged ceramic cartridges or washers. Replacing these is an easy and quick job, the only tricky part may be finding the correct replacement cartridge. You will need:
A new ceramic cartridge (consult the maker of your taps)
Pipe wrench
Screwdriver
Allen key
Spanner
Stanley knife
Once you have gathered the above items, it's time to learn how to fix a mixer tap. Just follow the below steps:
Switch off the water supply to your sink (if you have an isolation valve) or your whole home.
Use your knife to remove the small cap covering your taps screw.
Use your Allen key to undo the grub screw under the cap.
Remove the tap handle.
Take off the chrome dress ring using a pipe wrench.
Unscrew and remove the old cartridge using your spanner.
Install the new cartridge.
Rebuild your tap by reversing the above steps.
Turn your water supply back on and check your tap is no longer dripping.
To discover more about this, please see our how to fix a dripping tap guide.
Find a local plumber to fix your tap
How to fix a stiff mixer tap
It can be extremely frustrating dealing with a tap that is becoming stiffer by the day. The most common cause of this is when the tap's O-ring becomes worn over time. This makes the tap harder to turn due to extra friction and for those without strong hands, a stiff tap can become impossible to use.
Luckily, learning how to fix a stiff mixer tap couldn't be easier. You simply need to follow the below tips:
Always remember to isolate the tap's water supply.
Follow steps 2 – 5 in our above 'how to fix a dripping mixer tap' section.
Once you have removed the old O-ring, position the new washer then reassemble your tap.
Waterfall tap problems
While waterfall taps look incredible and can add a touch of style to your bathroom, they can be a little tricky. Unfortunately, these taps aren't well suited to every home and can be subject to a number of waterfall tap problems. For example, for a waterfall tap to properly function, you will need to tackle hard water and low-pressure issues.
If you are having issues with your tap, try not to panic. Generally, waterfall tap repair is not any more difficult than repairing other types of tap. You may need to remedy dripping, leaking or stiff waterfall taps, so please follow the instructions in our 'how to fix a dripping mixer tap' and 'how to fix a stiff mixer tap' sections.
Shower mixer tap problems
Mixer taps, as the name would suggest, combine hot and cold water to create the perfect temperature water for your needs. Shower mixer taps are no different and will have an internal cartridge that helps to achieve the right temperature water.
There are a few common shower mixer tap problems, ranging from:
Temperature issues: This may be caused by blocked inlet filters, blocked shower heads or damaged non-return valves.
Low pressure and flow rate: Caused by kinked shower hoses or blocked shower heads and inlet filters.
Drips or leaks: A dripping shower mixer tap may be caused by a damaged O-ring or cartridge.
You may be wondering about shower mixer tap repair so below we have summarised how to fix the most common issues:
Blocked inlet filters: Clean, remove any blockages and re-install.
Blocked shower head: Try to gently unblock any nozzles then use a descaler to eliminate any limescale.
Damaged or worn cartridges: You will need to buy a new replacement cartridge.
Kinks in shower hoses: You may be able to straighten the hose but if the kink is permanent, you will need to replace the hose.
Find a local plumber to fix your tap
Bath shower mixer diverter not working
You may be unfamiliar with shower diverters, but they actually do an important job. They allow water to be diverted from your bath taps to your shower head.
But, what happens when a bath shower mixer diverter is not working? You will know if there is an issue because whenever you have a shower, your taps will also be pouring out water, reducing the effectiveness of your shower.
Need to repair your shower diverter? Just follow the below steps:
As with any plumbing work, you will need to switch off the water supply to your taps. Top tip: Put the plug in your plughole to prevent any screws from falling down.
Try to re-tighten the screws on your diverter valve, this may or may not fix the problem.
If tightening the screws didn't work, you will need to dismantle your shower diverter.
Take out the valve and replace it with a new diverter.
Switch the water supply on and check that the issue is fixed.
What should I do if a bathroom tap is leaking?
Dripping and leaking taps can lead to larger problems in your home so try not to put off any essential repairs. If you are unlucky enough to have a leaking bathroom tap, it may be one of a range of valves that are damaged.
You will need to replace either your compression valve, ceramic disc valve or O-ring to remedy the problem. For great results, use the steps in our 'how to fix a dripping mixer tap' section.
What size tap washer do I need?
We have seen just how much of an impact a small washer can have on a damaged tap, so it is important when replacing a washer that you use the correct size. Washers are available in a number of materials including ceramic, rubber, nylon and fibre. As such, spending a little time choosing the best option for your home is a good idea.
Wondering 'what size tap washer do I need?' Well, if you are looking for mixer tap washer sizes, bath tap washer sizes or kitchen tap washer sizes, there is no standard size for different types of tap. In fact, the best way to determine the size of the washer you need is to measure the old washer in your tap. Most washers will be between 9mm and 40mm.
Need extra help?
Now you know a little more about tap plumbing problems and repairs, you may feel confident in tackling any issues yourself. If not or if you are confused, speaking to an expert is a great decision.
Taking the stress and effort out of tap repair, hiring a professional will mean your job is done quickly and efficiently. To find an experienced plumber in your area, you can use our search engine to browse our trusted members.
How much do taps cost to be installed by a professional?
If your taps are in poor condition, it may be worth replacing them with new, clean and effective taps. You may be unsure about how much this will cost, and it will usually vary depending on the type of tap, the number of taps and the location of your new tap.
On average, it will cost between £80 – £150 to fit a new tap as well as the price of the tap itself. Alternatively, to hire a plumber outright, you are looking at a cost of £50 per hour. If you would like to read more on this, our tap installation cost guide and plumber cost guide are both great sources of information.