Last updated on April 13th, 2023
Water removal cost guide
Eliminate water damage and restore your home with our water removal cost guide. We look at verified prices, types and causes of water damage, and much more.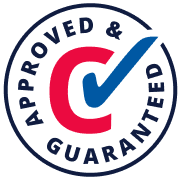 The Checkatrade guarantee
When you book a job with Checkatrade, our guarantee covers you for up to 12 months. You can claim up to £1,000. Exclusions and T&Cs apply.
What can be fixed with water removal?
Watching your beloved home be ravaged by water can be frightening and devastating. As such, paying a professional to remove the water can remove some of your stresses and worries. Efficient and thorough, water removal contractors will eradicate all traces of liquid. This is the first step in restoring your home to its former glory.
Whether water damage is caused by acts of nature (storms) or faults in your home (burst pipes or leaks), promptly dealing with excess water is essential. This will also prevent further damage to your home and possessions. If water is not cleaned up quickly it can even lead to mould and structural damage.
We have compiled the following article for anyone unlucky enough to be in this awful predicament. So, to prevent health issues and protect your home, hire a water removal expert today, using our free search feature.
Read on to learn more about the average water removal cost, causes of water damage and how to prevent future issues.
How much does water removal cost?
Type of removal
Cost + VAT
(Range low - high)

Average cost
Water removal cost
£500 - £5,000
£2,000
Cost to pump water out of basement
£500 - £5,000
£2,000
Flooded basement cleanup cost
from £5,000
Water extraction cost
£200 - £1,000
£600
Submersible pump hire
£25 - £35 a day
£30 a day
Dehumidifier hire
£50 - £150 a week
£100 a week
Plumber hourly rate
£40 - £60
£50
Emergency drainage call out
From £80 - £250
from £165
Flood Prevention Measures
Fit flood gate at front of property
£1,000 to £4,500
£2,500
Fit new flood resistant door
£1,500 to £4,000
£2,500
Raise door threshold
£1,000 to £2,000
£1,500
Generally, this will depend on factors such as the extent of the damage (more on this later), so it can be difficult to get an exact figure. While paying for water removal can be a little expensive, it's the only way to have peace of mind that every drop of water is banished from your home.
The average water extraction cost is £2,000.
Common causes of water damage
Unfortunately, water damage can strike at any time, from any direction and in any place. This is due to the range of different causes of excess water in a home. Each cause can affect a different area of your property and will range from mild to severe.
Below are the most common sources of water damage:
Leaks from roofs or walls
Rising damp
Burst pipes
Floods
Storms
3rd person causes
Bathroom leaks
External surface water runoff from adjacent properties
Sewer leaks
Surface water flooding
See the tradespeople we've checked and recommend for your job
Factors affecting water removal costs
As we briefly mentioned above, when estimating the cost of water removal, we will need to look at a range of variables. The following factors will have the greatest effect on your water extraction cost:
Size of area: The larger the area to be cleaned up, the longer the job will take and the higher the price will be
Amount of water: From tiny drips to huge floods, the amount of water to be removed will affect your water removal cost. The more water, the higher the cost
Cause of water damage: Leaky pipes, storms or rising damp will all have different removal prices
Type of water: Excess water in your home may be classified as clean, grey or black (please see the below FAQs for more information). Each type of water will have a different clean up price
Repair or replace: When it comes to your possessions, it may be possible to repair those with small areas of damage. This will come at an extra cost. Alternatively, if the item is too damaged, you may need to pay to replace it
The severity of damage: Homes that have extreme water damage will often become structurally unsafe meaning extra costs to remove and replace essential materials. This may incur extra charges
Price to mend cause of damage: In order to ensure your home is not at risk of future water damage, it's important to remedy the cause if possible. For example, replacing burst pipes or treating rising damp. These issues can have different prices to fix
Accessibility: Difficult to access areas will have higher labour costs
Water company: If your home is damaged by a flood, caused by sewer surcharge or surface water flooding, you may be able to seek reimbursement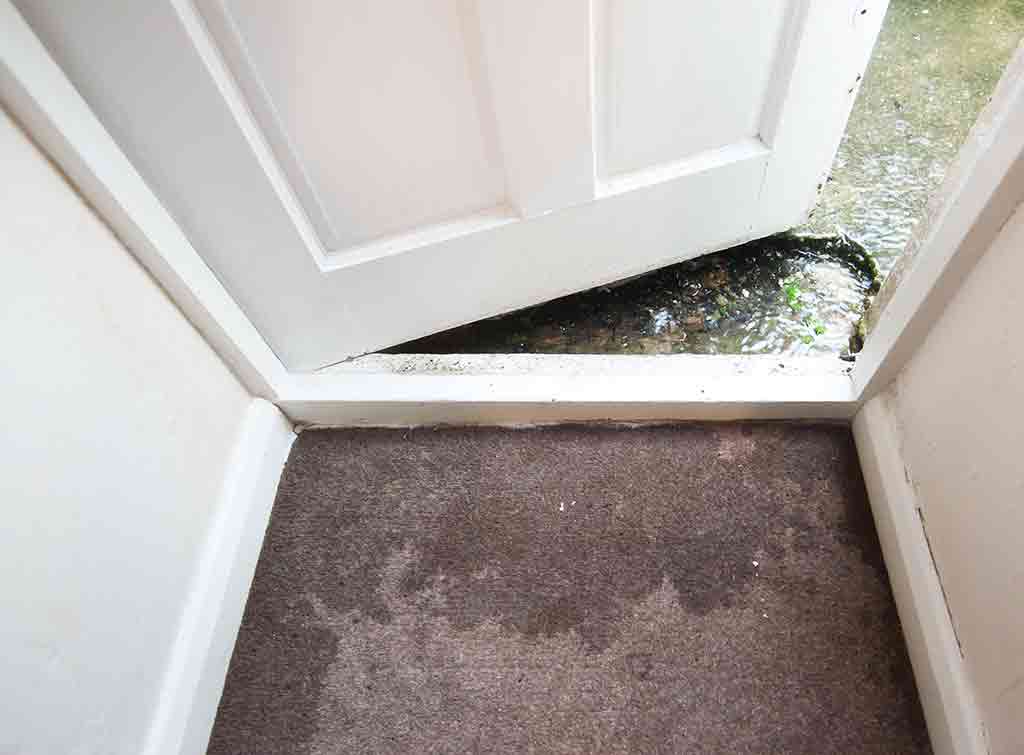 Other common water removal jobs
Cost to pump water out of the basement
Removing water from a basement can be tricky due to it being located underground. Specialist pumps will be needed but they come at a cost. Thankfully, although it may be difficult, it's possible to remove water from a basement.
The average cost to pump water out of a basement is £2,000.
Flooded basement cleanup cost
As basements are situated below your home, water will be more likely to collect there. Once water has been pumped out of your basement you will probably want to clean up the damage and lasting effects of the flood.
The average flooded basement cleanup cost starts from £5,000.
Water extraction cost
Water can be extracted from wood floors, carpets, sofas and other home furnishings. In some cases, this is a simple job, however, it can be very time-consuming and will need professional equipment. In this case, it's a good idea to hire a contractor.
The average water extraction cost is £600.
Plumber hire and emergencies
If the cause of your water damage is something that can be fixed such as a leaky pipe or damaged sink, hiring a plumber should be your first port of call. Plumbers can repair a wide range of household fixtures and charge on average £50 an hour.
If you have an emergency, for example, a burst pipe, you can expect to pay an emergency drainage call out fee. This will on average be from £165.
Can I remove water myself?
Yes, you may be able to remove water in simple cases with low levels of liquid. In the case of large amounts, it makes sense to hire a tradesperson who has the experience and right tools to quickly eradicate all traces of water.
Water removal takes a lot of time and hard work, especially if you are doing this yourself. Furthermore, if you do not completely remove all the water, you open your home up to the risk of damp and mould. If you do have a problem with damp, please see our damp proofing cost guide.
If you wish to take on some of the work to banish excess water from your home, consider hiring a dehumidifier or a submersible pump. These powerful machines suck any moisture out of your rooms. If this is something you are interested in, a pump costs an average of £30 a day and a dehumidifier costs on average of £100 a week. For further information please see our dehumidifier cost guide.
For peace of mind and an efficient job, we would recommend hiring a professional. To find a local, reputable, tradesperson in your area and get a personalised water removal quote use our free search feature.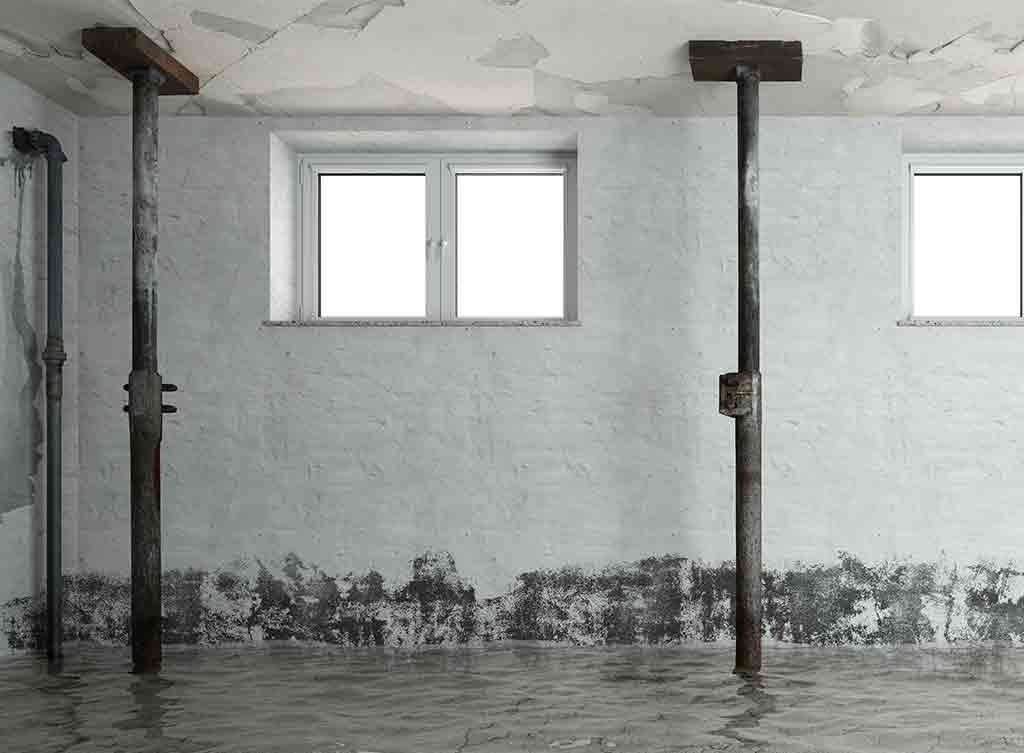 FAQs
What different types of water damage are there?
Water damage in your home can be classified into three categories, as shown below:
Clean: Clear, uncontaminated water. This type of water usually comes from rain or burst pipes
Grey: Grey water usually originates in appliances like washing machines or dishwashers
Black: The most difficult to clean type of water damage, black water is caused by leaking sewers or waste pipes
Will my home insurance cover water damage?
This will depend on the type of insurance cover you have plus the cause of the damage. For example, some insurers do not cover acts of God, including flood and storm damage. Please note, you will need to pay your excess when making a claim.
Useful water removal cost checklist
Water damage can be caused by leaky pipes, damp and storms
Don't despair if your home is badly damaged due to excess water, it's often possible to restore or repair any issues
Your water removal cost may be a little high, but the process of eradicating every drop of water can be difficult and take a long time
There are three types of water damage: clean, grey and black
Hiring a dehumidifier may help with small areas of water damage, but hiring a professional gives you their years of experience and specialist tools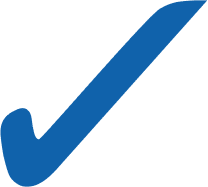 The tick you can trust
8/10 homeowners would choose a tradesperson endorsed by Checkatrade over one who isn't*
Claims are sourced from a survey conducted by Deep Blue Thinking on a nationally representative UK sample in November 2021. *8 out of 10 people would choose a trade endorsed by Checkatrade compared to one that isn't endorsed.
Claims are sourced from a survey conducted by Deep Blue Thinking on a nationally representative UK sample in November 2021. *8 out of 10 people would choose a trade endorsed by Checkatrade compared to one that isn't endorsed.