What is the cause of rising damp in homes?
If you're looking to learn about the cause of rising damp, this article is your perfect resource. We cover the signs, causes, fixes and repair costs of rising damp.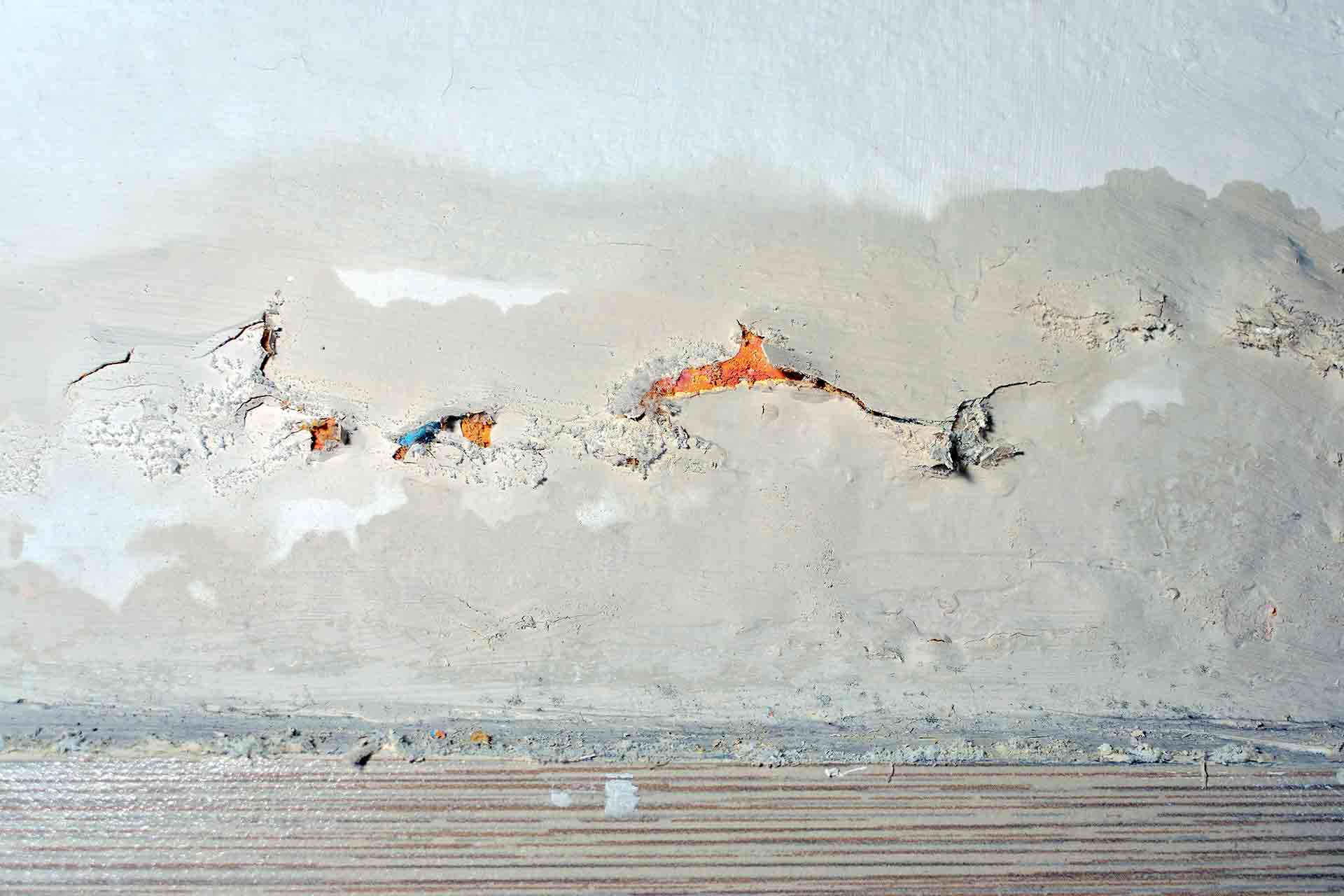 Less common than other types of damp, rising damp is often misunderstood. It can affect any home and can damage your flooring, skirting boards and walls if not properly dealt with. Another consequence of rising damp is the formation of mould that looks terrible and can affect your health. In this guide, we cover the cause of rising damp as well as how to spot it and fix it.
Join us as we look deeper into this insidious form of damp, including the difference between rising damp and condensation, if rising damp is expensive to fix and how to fix rising damp in an old house.
What is the cause of rising damp?

Rising damp is an uncommon type of damp that travels from the ground upwards. It spreads through capillary action (small tubes in your masonry) and spreads through your walls, plaster and paint. It can also affect any woodwork in your home, leading to rot and mould.
Wondering "what is the main cause of rising damp?" It usually occurs when your home's damp proof course is breached. This can happen due to age, damage or poor installation. What's more, your damp proof course can be bridged, where moisture moves over the top and into your home.
Some of the main reasons why rising damp could have become a problem:
High external ground levels or structures next to your home
A build up of debris and dirt in your wall cavity
Damage to your damp proof course
Incorrect installation of your damp proof course
See the tradespeople we've checked and recommend for your job
What are the signs of rising damp?
Now we know what the cause of rising damp is, it's important to know what the signs of rising damp are. There are a few ways to spot this type of damp and it's important to always be on the look out for any of these signs.
Remember, the sooner rising damp is dealt with, the less damage it can do. Try to regularly check for:
Damp patches on your walls, especially at the lower part of the wall.
Water stains and tidemarks on your walls, usually starting at the bottom of the wall. These can appear yellow or brown.
Flaky paint and peeling wallpaper are also common signs of rising damp. This is thanks to higher water levels in your wall, loosening any paint or wallpaper.
White deposits on your wall, thanks to salts coming from the earth around your home.
Uneven plaster appearing when there are high levels of moisture in your walls. Look out for crumbling, bulging and flaking.
Damage to the masonry and mortar of your walls.
Mould and rot affecting your skirting boards, flooring or walls, caused by high moisture levels attracting fungal infestations.
Bad smells caused by the growth of mould.
Have the above points helped you to identify rising damp? We recommend finding a professional to sort the problem. Enter your postcode below for a list of rising damp specialists near you.
See the tradespeople we've checked and recommend for your job
Can cavity wall insulation cause rising damp?
With a range of different causes, rising damp can be difficult to prevent and deal with. One of the most common questions homeowners ask is "can cavity wall insulation cause rising damp?" The answer is yes, although this is rare.
Generally, cavity wall insulation can cause rising damp only when:
The outside walls of your home are old or were not built properly and are in poor condition.
Your property has been affected by extremely high levels of wind-driven rain.
There is no shelter surrounding your home.
So, unless your cavity wall insulation was installed incorrectly or your home's exterior walls are starting to fall apart, it's unlikely this will lead to rising damp.
Can rising damp cause condensation?
Condensation and rising damp are similar in that they are both types of damp caused by excess moisture levels. As a homeowner you should be aware of the differences between the two.
Below is a summary of both types of damp:
Condensation: Very common, condensation is caused by high levels of water in the air. It's often found in rooms like bathrooms and kitchens due to the moisture given off by showers, kettles and cooking. With proper ventilation through windows or extractor fans, condensation can be avoided.
Rising damp: Much less common and often more dangerous, rising damp doesn't sit on surfaces the same way condensation does. Instead, it seeps in walls and floors leading to mould, stains and rot.
Now we know a little more about the two types of damp, you may be wondering if rising damp can cause condensation. As these are two separate forms of damp, with different origins, one can generally not cause the other but you may be affected by both.
How do you fix rising damp in an old house?
Once you spot the signs of rising damp, it's a race against time to preserve the structural integrity of your home. It's never worth leaving rising damp without treatment as it'll spread further up your walls, affecting your health and your home. So, how do your fix rising damp in an old house?
Older homes are often more prone to rising damp as their damp proof courses are typically older and more likely to fail. The best way to treat rising damp is by installing a new damp proof course. You can then replace any damaged plaster, masonry and timber, before treating and decorating.
Rising damp treatment products to consider include damp proof injection creams, liquids and chemicals, plus physical damp proof barriers. If you'd like to learn more about fixing rising damp damage, check out our how to treat damp walls internally guide.
Need professional help?
Rising damp is a serious issue that needs to be properly dealt with to prevent further problems. As such, if you suspect rising damp is invading your home, contacting an expert is the best course of action. When hiring a professional you can rest easy knowing everything is being done to quickly remedy your damp issue.
Ready to speak to an expert? Our free search feature is the perfect way of reaching a range of vetted professionals with a single search. We use your postcode to locate tradespeople in your area, saving you the time and energy of scouring search engines. Enter your postcode below to reach out to local professionals.
See the tradespeople we've checked and recommend for your job
Is rising damp expensive to fix?
It may be useful to know the average costs you can expect to pay when it comes to professional rising damp treatment. When budgeting for professional treatment you need to consider the cost of installing a new damp proof course, replastering and decorating.
We have gathered three of our handy cost guides below to give you rough prices and lots of other helpful information:
For more tips and guidance on damp courses, please see our damp course cost article.