Amtico is the name of a brand but has become synonymous with the company's popular vinyl floor tiles. These soft tiles can be easily cut into any shape, making them a popular choice for people who want to create intricate patterns or to fit flooring in an awkwardly shaped space.
Amtico flooring comes in a huge variety of patterns and colours, including imitation stone and wood – and we bet you'll be pleased to know that these tiles are a whole lot cheaper than buying the real deal! So, on that note, how much does Amtico flooring really cost?
How much does Amtico flooring cost?
The cost of your Amtico flooring will depend on a number of factors. Perhaps one of the most important is the state of your current floor.
Because it's soft, Amtico flooring needs to be laid on a perfectly flat and smooth surface. If your floor isn't already level, getting it prepared could substantially add to the cost. Not only that, but if you want to install your Amtico flooring on top of concrete, you'll need to get a damp-proof membrane applied first.
Other factors that will influence the price of your Amtico flooring include the design you choose and the intricacy of the pattern you want laying.
Amtico flooring price per square metre
Cost provided item
Unit
Cost+VAT
(Lower range)
Cost+VAT
(Higher range)
Average cost
Amtico flooring
per m2
£20
£90
£55
Preparation
per m2
-
-
£7
Installation
per m2
£10
£15
£12.50
The cost of Amtico flooring can range anywhere from £20 to £90 per square metre, with dozens of materials and colours to choose from.
Because Amtico flooring is a high-end vinyl, it's a little pricier than your average vinyl flooring, which can start at as low as £6-£7 per square metre. But at the same time, it's going to come in vastly cheaper than those natural materials like stone or wood.
Amtico flooring installation cost
When it comes to installing your Amtico flooring, you'll want to budget around £10-£15 per square metre, as well as £7 per square metre for preparation. Keep in mind, however, that if your floor needs levelling, this could double your installation costs.
Total cost of Amtico flooring
In total, you can expect Amtico flooring costs to come in at somewhere around £74.50 per square metre. This includes the average Amtico flooring cost per square metre as well as the average costs of installation and preparation.
Find an Amtico flooring expert
FAQs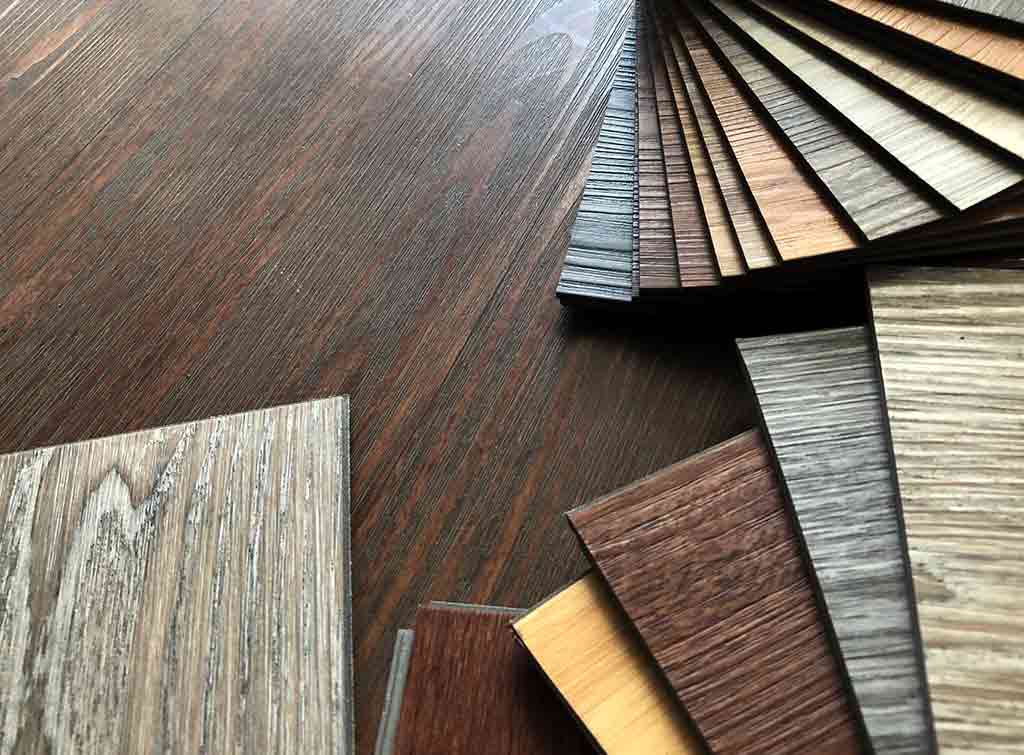 How long does it take to lay Amtico flooring?
It can be slow to install Amtico flooring because these tiles need to be glued down with a special adhesive. The adhesive takes around ten minutes to go tacky before the tiles can be stuck to the floor, meaning the room has to be done bit by bit.
Can you lay Amtico flooring yourself?
You can lay Amtico flooring yourself, but be careful – if the tiles aren't installed inline with the manufacturer's guidelines, you'll void any warranty that comes with them. Plus, because the flooring needs to be stuck down, it's tricky to rectify any mistakes!
For that reason, we'd recommend getting a trusted tradesperson to install your Amtico flooring for you. Just use our free search feature to get a quote near you.
Find an Amtico flooring expert
Tell us what you think
What others think of this cost guide:
Need More Information?
Related posts