Last updated on March 13th, 2023
How much does it cost to install a bay window?
Who doesn't love a bay window? They're a feature that adds character to a property, lets extra light flood in, and adds space to the interior of the room. See how much it costs to have a bay window added to your home!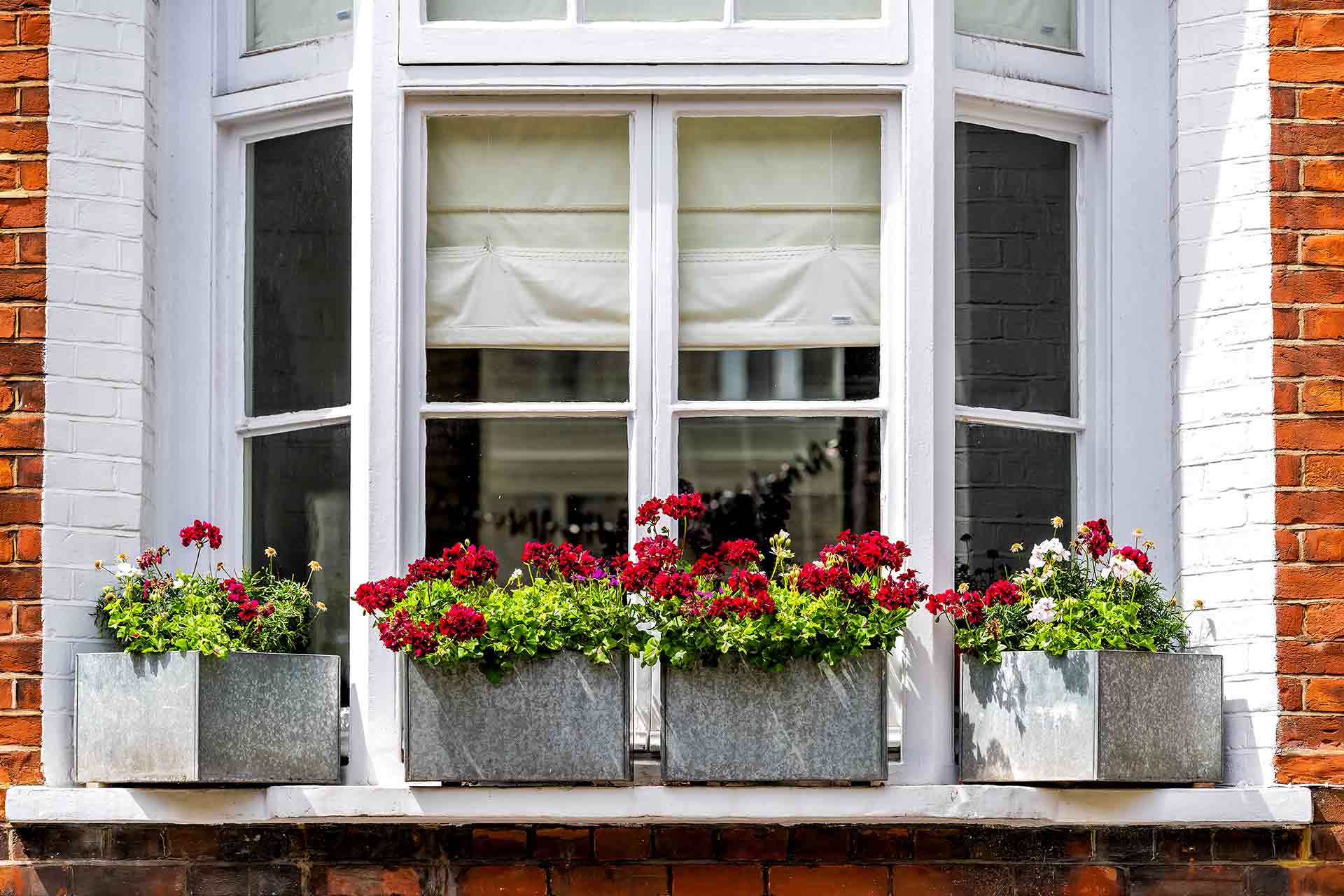 Keep reading and we'll take a look at the different varieties of bay windows, and show you the average bay window costs in the UK to help you plan your budget.
How much does a bay window cost?
The cost of a bay window will depend on the size of the window and the number of sections it's made up of. Make sure you understand what is a bay window and the numerous varieties of windows in the bay window family, such as bow windows, box windows and oriel windows.
Item
Range - Low
Range - High
Average cost
Average cost to replace a bay window
-
-
£2,000
Bay windows
3-sections
£1,000
£1,400
£1,250
4-sections
£1,500
£1,800
£1,650
5-sections
£1,900
£2,400
£2,150
Bow windows
3-sections
£1,100
£1,400
£1,250
4-sections
£1,500
£1,800
£1,650
5-sections
£1,900
£2,300
£2,100
All of the above refers to a window structure that protrudes out from a flat wall and creates an area within the room, be it a rounded bay, bow or oriel space, or a square box area.
Please note that the costs in this guide are reflective of white uPVC windows.
uPVC bay window costs
The average cost for a bay window in the UK is £1,200 for a 3-section window
For a 4-section bay window the cost is around £1,650
A 5-section bay window you're looking at a price of nearer to £2,150
Bow window costs
Bow windows have a curved design that adds a softer aesthetic to the exterior of your home, and they're an extremely popular choice with British homeowners.
For a bow window the average cost is £1,250 for a 3-section window, £1,650 for a 4-sction window, and £2,100 for a 5-section bow window.
Bay window replacement cost
If you already have bay windows in your home and are looking to get replace them, the average bay window replacement cost is around £2,000.
Factors affecting the cost of a bay window
There are a number of different factors that will affect the price you pay for bay windows.
One of the biggest costs will be the installation of bay windows if you don't already have them in your home.
Removing a standard window and building the structure for a bay window will add to the cost of the project, compared to simply replacing existing bay windows.
Other factors that will affect the bay window cost include:
Size of bay window
Number of sections
Type and quality of materials used
Any prep or structural work needed
The complexity of the window design
Where you live
An additional cost to consider for your bay window project is a window seat. To find out more, check out our bay window seat cost guide.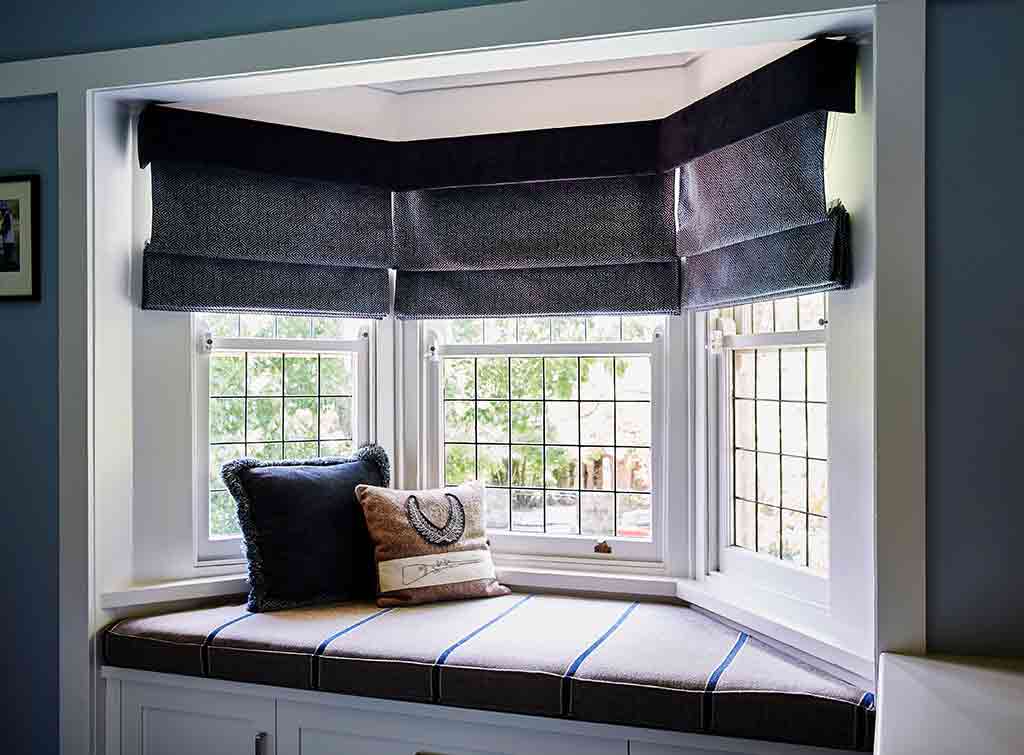 Types of bay windows
As we've already mentioned, there are a number of different types of bay window. The style you choose will depend on your personal taste and the style of bay window you want for your home.
Box windows
As the name suggests, a box bay window has a rectangular 'box' shape – rather than a rounded or curved design. The area they create within the room is therefore also box-shaped, which some homeowners prefer due to the neat straight lines and corners.
Bow windows
Again the name is a clue, a bow window has a smooth, curved shape just like a huntsman's bow. Bow windows create a curved effect both on the inside and outside of the property. Bow windows typically let in more light than other types of bay window and usually have 4 to 5 sections.
Circle windows
A circle bay window is a more modern version of the traditional bow window, where the structure framing the window has a smoother circular design. They became popular for large living rooms and bedroom suites.
Oriel windows
An oriel window is basically a bay window on an upper part of a property, not usually on the ground floor. Traditionally supported by brackets or corbels, oriel windows gained popularity in properties that wanted to improve the view from upper rooms in the home.
See the tradespeople we've checked and recommend for your job
Benefits of bay windows
If you're still undecided about installing bay windows in your home, here are a few of the benefits that have made them such a popular choice over the years:
Increase the amount of natural light in your home
Add kerb appeal and value to your home
They can add charm and character to the property
Extend the interior space of a room and make it feel more spacious
Durable options available can last for years and are generally low maintenance
A huge range of styles, colours and designs to choose from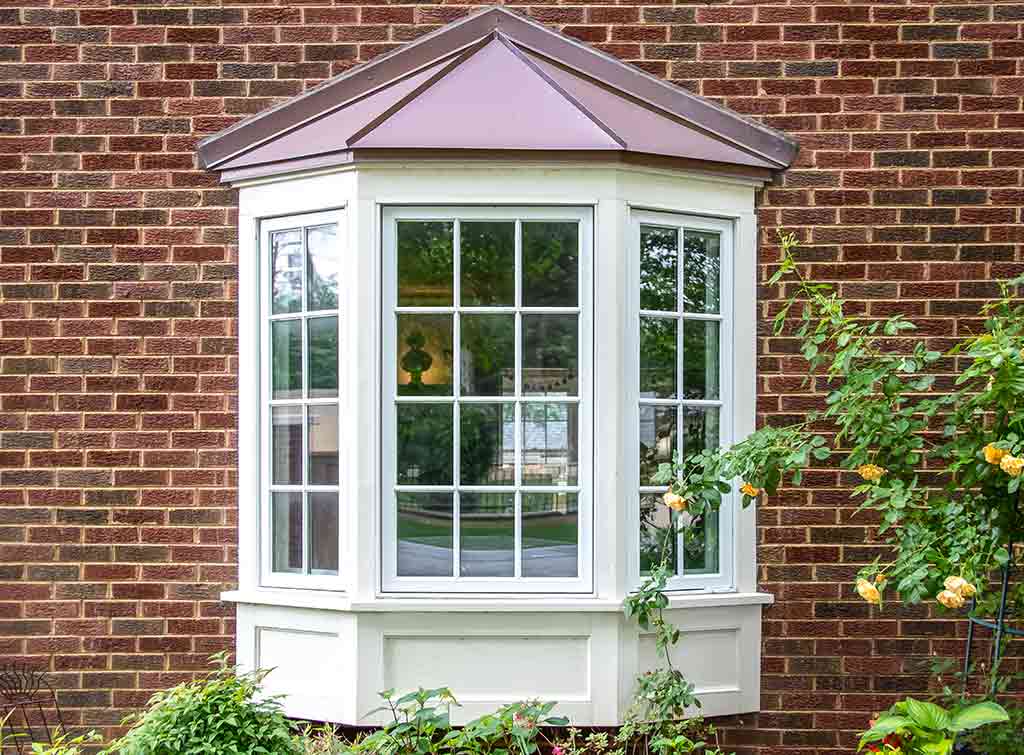 Potential downsides of bay windows to consider
We love bay windows, but it's always important to consider the reality of home improvement projects before starting any work.
Installing bay windows can be more complicated and costly than traditional windows. The costs of the window units themselves are also often more expensive than standard window units.
Although letting light into your room is a great feature, it also means the sunlight coming in will increase the temperature in your home during the warm summer months.
Will I need planning permission to install a bay window?
If you're replacing existing bay windows you won't need to apply for planning permission.
However, if you're converting standard flat windows into bay windows then it can be considered an extension of your home. In which case, you'll need to check with your local council to confirm if you need permission to install the windows.
It's also worth noting that British building regulations apply to all replacement glazing. That means you'll need to make sure that any window installation carried out meets certain standards of thermal performance, safety, ventilation and means of escape.
Useful bay window checklist
If installing bay windows for the first time, speak to your local council to check if you need planning permission for the work
Research the different types of bay windows available to choose the best option for you and your home
Contact local bay window specialists to get their professional advice and accurate quotes for bay window costs
Shop around for fair and competitive prices for bay windows and their installation
Always hire tradespeople with relevant experience and ask to see examples of their recent work
See the tradespeople we've checked and recommend for your job