Last updated on December 21st, 2022
Bollard installation cost guide
If you're looking to increase your driveway security, installing bollards can offer a great way to give you peace of mind without breaking the bank. In this bollard installation cost guide, we look at the average price of driveway parking bollards in the UK.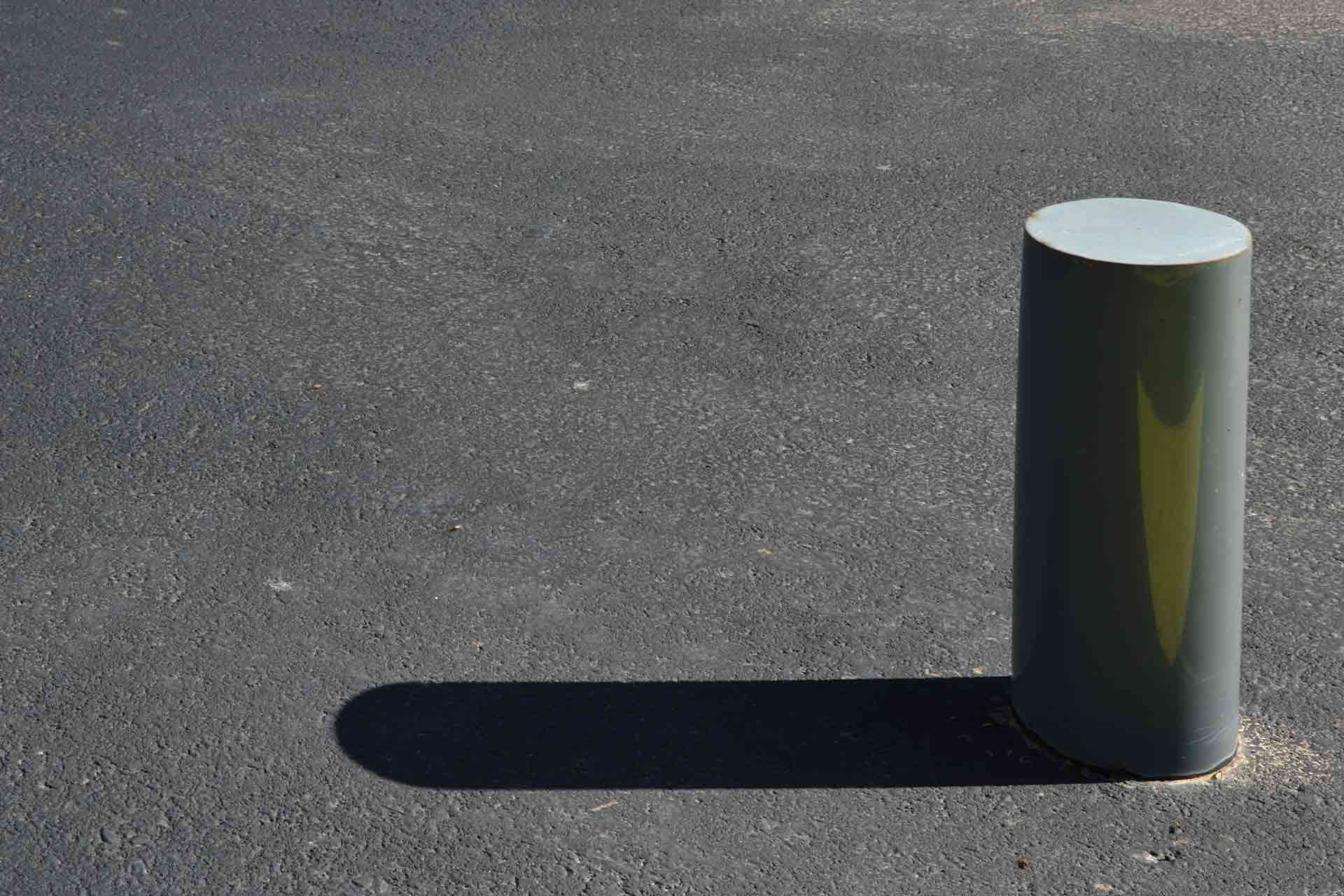 Whether you're looking to clearly demarcate a space or provide a high level of discreet, simple security, there are several different types of bollards to choose from. From basic ground bollards to installing telescopic security bollards, there's a range of options available.
We would always recommend speaking to your local bollard specialists for their professional advice. They will also be able to provide you with accurate bollard installation prices in your area.
How much does it cost to install a bollard?
The cost of bollard installation will depend on a number of factors, including the type of bollard you choose, the material and how many you want to be installed. As a guide, the average labour costs for installing a single standard bollard will start at around £100. If you're having multiple bollards installed, you may be able to negotiate a per bollard discount.
| Item | Cost - low | Cost - high | Average cost |
| --- | --- | --- | --- |
| Labour & installation materials cost (single bollard only) | £100 | £250 | £120 |
| Supply cost only - Basic ground bollard | £60 | £195 | £128 |
| Supply cost only - Basic below-ground bollard | £55 | £139 | £97 |
| Supply cost only - Basic removable bollard | £97 | £139 | £118 |
| Supply cost only - Basic folding parking bollards | £70 | £180 | £130 |
| Supply cost only - Basic flexible bollard | £83 | £180 | £132 |
| Supply cost only - Fixed flat top steel bollard (incl VAT) | £80 | £120 | £100 |
| Supply cost only - Telescopic security bollard (incl VAT) | £100 | £500 | £300 |
| Supply cost only - Hinged integral lock parking post (incl VAT) | £80 | £250 | £120 |
| Supply cost only - Concrete bollard (incl VAT) | £75 | £150 | £100 |
One point worth noting is that highly technical and powered bollards will be the most expensive to install – such as automatic driveway bollards that raise and lower using a hydraulic pump system. For these types of bollard installations, the prices can vary considerably, so it's always good to get a detailed quote from local bollard experts.
See the tradespeople we've checked and recommend for your job
What are the costs for different bollard types?
Surface-mounted or above ground bollard
These bollards can cost an average of around £60 per bollard. At this price point, the bollard will be a non-customised unit. For a customised bollard, you'll be looking at a cost in the region of £195 per bollard.
Below-ground bollard
This type of bollard is primarily designed for strength to offer a good level of security, with costs starting around £55 per bollard up to £139 for the more superior units – plus installation labour costs.
Removable bollard
If you're looking for an option that allows you to have temporary access to a space, removable bollards are a great option. You can choose from either above-ground or surface-mounted units, depending on your needs. The average cost of a removable bollard starts around £97 per bollard, with higher quality bollards costing closer to £139 per bollard.
Folding parking bollards
With the ability to have them erected or folded flat, folding parking bollards offer flexibility for a cost ranging from £70 – £180 per bollard.
Flexible bollard
These are light bollards covered in a reflective surface to promote visibility, typically used to protect parking spaces and entrances. Flexible bollard costs start at around £83 per bollard plus installation labour.
Concrete bollard installation cost
The cost to install concrete bollards starts at around £75 for the bollard and £100 for the installation per bollard.
See the tradespeople we've checked and recommend for your job
The benefits of installing bollards
If you're wondering whether or not you need bollards in your life, here are a few of the benefits of installing them.
Enhanced security
Installing parking posts or security bollards add a very handy layer of security for vehicles on your driveway or parking area. If car theft is a prevalent issue in your neighbourhood, this enhanced security gives you extra peace of mind that your vehicle is safer than without bollards in place.
Added protection
As a physical barrier, having bollards or parking posts supplied and fitted will create added protection from damage by other vehicles. Instead of dinging your car, they'll hit the bollard instead.
Improved safety
For locations where car parking areas are close to pedestrian walkways, installing bollards or parking posts provides a clear visual prompt for drivers to avoid the pedestrian areas. It also acts as a physical barrier should a driver accidentally veer out of the car parking spaces.
Controlled access
One of the great benefits of installing bollards is it gives you greater control over who is accessing an area – be that your driveway or commercial car parking spaces. Parking and security bollards offer a safe and efficient way of controlling access, with removable or foldable bollards offering the ultimate flexibility.
FAQs for bollard installation
Do you need planning permission to install bollards?
This will depend on where you are planning to install the bollards. Contact your local council to discuss your planned bollard installation, and they will be able to advise on any restrictions or planning permission needed.
How long does it take to install a bollard?
Installation times will depend on the type of bollards you choose. Concrete bollards are often the most lengthy in terms of installation times, as you have to allow for the concrete mix to cure (minimum of 48 hours). Automatic bollards with electrical systems will also involve a more complex installation. For accurate timings, speak to your local bollard installation experts.
Do bollards stop cars?
Bollards in the UK are typically considered a low impact parking or security solution, not intended to withstand great impacts. While they may be an extremely good way of directing drivers and influencing their behaviour, most bollards and parking posts are not designed for withstanding a car entering at full speed.
How tall should bollards be?
Typically bollards are available in a range of sizes, with the most common heights ranging from 30 inches to 48 inches.
See the tradespeople we've checked and recommend for your job