How much does a bungalow extension cost?
Bungalows are becoming more and more popular with younger people due to their development potential. Find out how much the average bungalow extension costs.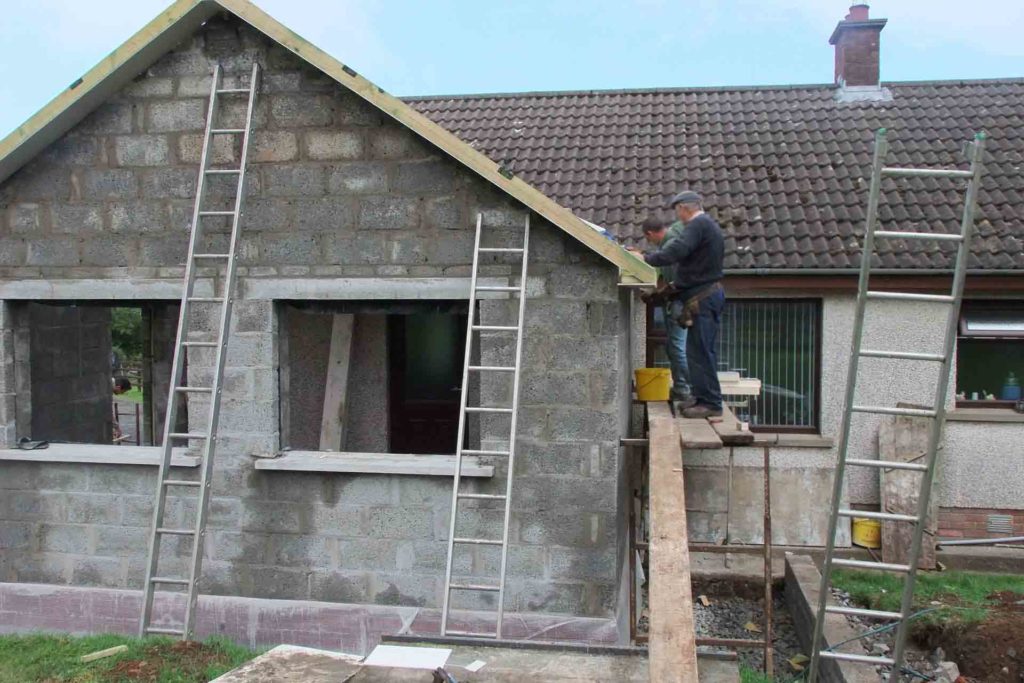 There are lots of options to choose from with a bungalow extension. You can increase the overall floor space, increase room sizes, add room height, create an open plan layout and even add an extra floor.
How much does a bungalow extension cost?
For a breakdown of each cost, we spoke to the online estimators at My Build Estimate – a professional estimating company monitored by the Royal Institution of Chartered Surveyors (RICS). This guide features the estimated bungalow extension cost examples they provided.
When calculating the average costs one important consideration is whether to extend upwards or outwards. The costs in the following table give examples of both these choices.
Type of extension
Cost + VAT
(Range low - high)

Average cost
Single storey bungalow extension costs (per m2)
£1,250 - £2,500
£1,875
Dormer bungalow extension cost (Based on 30m2)
£37,500 - £60,000
£48,750
Bungalow loft extension cost (Based on 50m2)
£65,000 - £125,000
£95,000
Bungalow roof extension costs (Based on 20m2)
£25,000 - £40,000
£32,500
Extension planning drawings cost
£750 - £1500
£1000
For the prices in this guide, we have considered the following:
The costs are based on standard construction
Costs are based on concrete tiles
No allowance for slates
No allowance for special roof finishes e.g. lead/zinc/aluminium
With these factors in mind, the average single-storey bungalow extension cost is £1,875 per m².
Extending outwards has a similar price to any single-storey extension, and extending upwards will be similarly priced to a loft extension. For further information regarding typical home extension costs and factors, view our house extension cost guide.
Dormer bungalow extension cost
A dormer extension is added to the roof of any bungalow or house. It protrudes from the slope of the roof to give extra floor space and is often known as creating a floor and a half bungalow. If done well it can be a stunning feature for any home, and a window is often added to allow extra light to flow into the new space. Planning permission is not usually necessary.
The average dormer bungalow extension cost is £48,750 based on 30m².
Bungalow loft extension cost
The loft of a bungalow is an opportunity waiting to happen and most homeowners do not make the most of this space. Providing the loft is at least 2.3m high, the roof will not need to be lifted, so you can conduct a loft conversion, which is cheaper than a full extension. It may be necessary to strengthen the current beams in the loft and if adding a bathroom, plumbing will need to be installed at an additional cost.
The average bungalow loft extension cost is £95,000 based on 50m².
Single storey bungalow extension costs
A single-storey extension is a popular way to extend a traditional bungalow, as they can be added onto the side, rear or occasionally the front of the bungalow. A single-storey extension is perfect for adding extra rooms or extending current rooms. Bungalow rear extension costs and bungalow side extension costs per m2 are very similar, whilst front extensions can cost more and have additional planning permission challenges.
The average single-storey bungalow extension cost is £1,875 per m².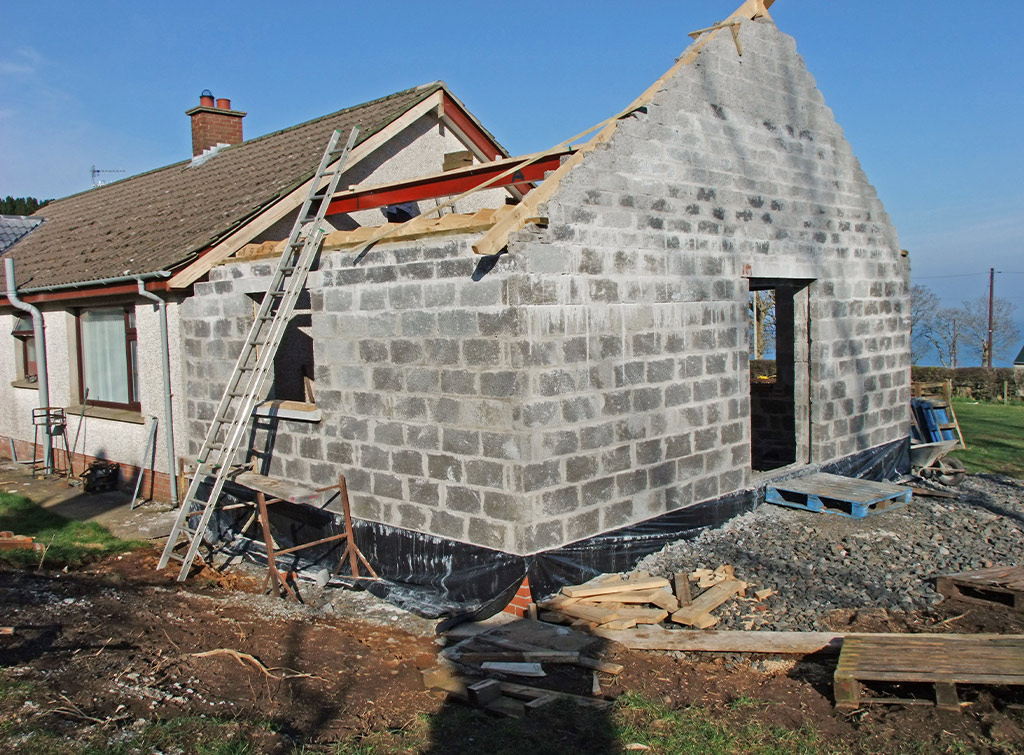 Bungalow roof extension costs
In general, extending the roof of a bungalow involves adding an extra half a storey, bringing the total bungalow height to one and a half storeys. When you require more head space, it is possible to lift the current roof of your bungalow to the full height of a two-storey house. This may extend over the entire bungalow or a smaller section but can greatly improve the aesthetics of your home.
The average bungalow roof extension cost is £32,500 for a 20m² area.
Find out if finance is available for your renovation project. Get a quick quote, please note terms and conditions apply*.
Factors affecting bungalow extension costs
It is essential to consider several factors when calculating your exact bungalow extension cost. The following factors (listed below) may increase or decrease the average costs we have listed in this guide:
Architect and structural engineer fees: Depending on the scope of your new extension it may be necessary to hire an architect or structural engineer to draw up detailed plans and help you make the most of your new space. Costs can be found in our guide to architect fees.
Size: The bigger your extension, the higher the overall cost.
Quality of materials: When planning your bungalow extension choosing higher quality materials will increase the quality of the job at an additional cost.
Groundworks: When extending a single storey, new foundations and groundworks will need to be excavated and depending on the work required the cost will vary.
Stairs, windows and doors: Adding windows and doors are essential for access and to allow light and fresh air into the new extension. If adding an extra floor, the cost for stairs will need to be factored in too.
Purpose of the room: Whether your room will be used as a bathroom or kitchen will also raise the extension cost due to the need for electrics and plumbing installation.
Plastering and decorating: Once your bungalow extension is complete you will need to have the space plastered and decorated.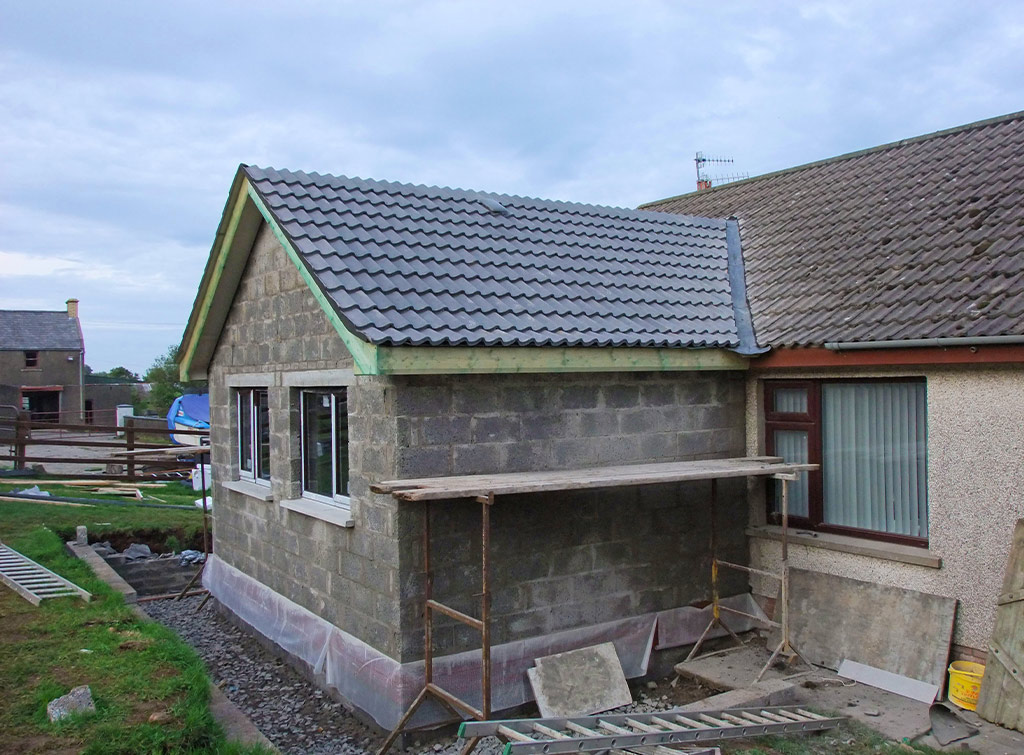 Planning permission and building regulations for bungalow extension
Very much dependent on the type, location and size of your extension, it may be necessary to obtain planning permission, so you should explore this with your local authority. Until you have planning permission you should not begin your new bungalow extension. In addition to this, any new extension space created must adhere to building regulations. These are in place to protect the safety of yourself and the building.
How long will a bungalow extension take?
In general, a single storey extension will typically take from three to four months, although you should factor in the possibility of delays due to unexpected problems.
Can I build a bungalow extension myself?
Building an extension is by no means a simple job, it is difficult and extremely hard work. Even professional tradespeople work in a team and take months to complete a bungalow extension. It is vital that anyone undertaking a project as big as this has the correct training otherwise you put the health and safety of yourself and others at risk.
In addition, extensions must comply with building regulations and unless you have experience with this kind of job, the quality of the extension will be nowhere near that of a professional.
We would strongly recommend you hire a professional. To find a local, reputable, tradesperson in your area and get a personalised bungalow extension cost use our free search feature.
Key takeaways for bungalow extensions
Loft, dormer, rear and side are all types of bungalow extensions.
The bungalow extension cost is affected by factors such as size, location and quality of materials.
Bungalow extensions usually take three to four months.
Planning permission may be necessary and building regulations must be complied with.
Building a bungalow extension is time consuming, difficult and dangerous unless completed by a fully trained professional.