Last updated on May 30th, 2022
Chimney sweep cost
When the season's change and the temperature drops, everyone dreams of a roaring fireplace. If you're lucky enough to have one in your home, you will know more than most the feeling of festivity that a fireplace sparks.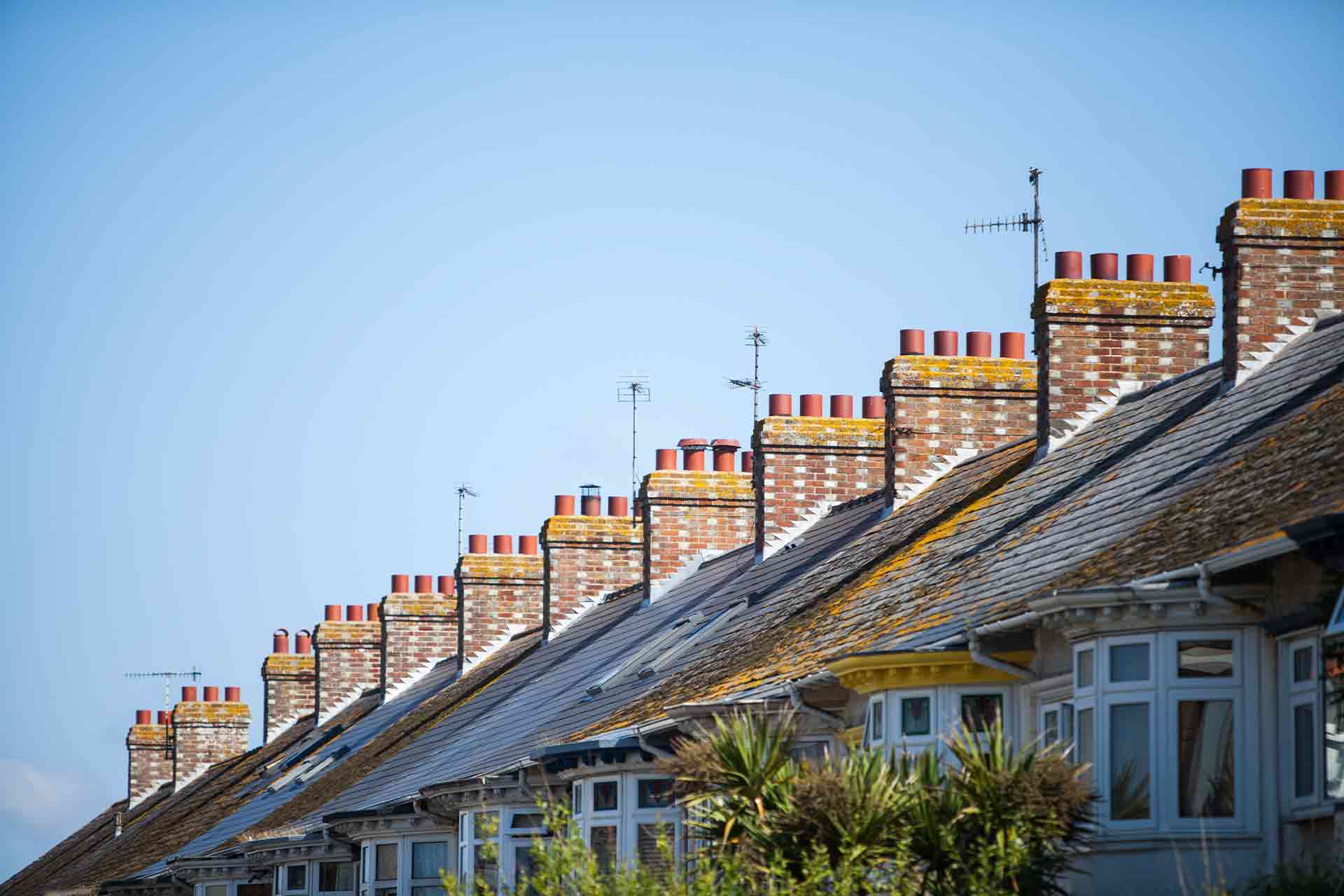 You may also know the importance of keeping the chimney clean to prevent blockages and build up from burning wood. What you may not be familiar with is the average chimney sweep cost.
| Chimney sweeping job | Cost +VAT - Range Low | Cost +VAT - Range High | Average cost |
| --- | --- | --- | --- |
| Chimney sweeping service | £50 | £80 | £65 |
| Chimney sweeping service in London | £80 | £100 | £90 |
| Chimney sweep – one chimney, last cleaned over 2 years ago | £60 | £80 | £70 |
| Chimney sweep – two chimneys, last cleaned over 2 years ago | £110 | £130 | £120 |
Whether you've recently moved to a new property with a working chimney and want to set up a regular cleaning schedule or you want to take advantage of your fireplace this year but feel the chimney could do with a clean, it's a good idea to research chimney sweep costs before you gather quotes from professionals.
How much does a chimney sweep cost?
Chimney sweep costs are typically charged at a fixed rate for the job. On average, our estimators have found the average cost of a chimney sweep in the UK to sit between £50 and £80, although prices will be slightly higher in London.
Most homeowners will pay an average of £65 to have their chimneys cleaned – a comparatively small fee considering the key role it plays in preventing house fires. If abnormal blockages are found upon inspection such as a bird's nest, the job will come at a slightly higher price.
The importance of keeping your chimney clean
Be it a fully open fire, coal or wood-burning fireplace, having your chimney regularly inspected and cleaned is essential in reducing the risk of dangerous fume emissions and preventing chimney fires.
When you hire a chimney sweep, they will get to work on removing soot, potential blockages and build-up of creosote in your chimney liner, smoke ducts, flue pipes and fireplaces in order to prevent soot fires and gas emissions.
Creosote is a highly flammable substance that accumulates in a chimney from burning wood. The more you use your fireplace, the more creosote accumulates – especially if you have poor burning practices. It's worth noting that certain types of wood cause a higher accumulation rate of creosote – pine being a prime example of this.
Chimney sweep costs will vary depending on the condition of the chimney, ease of access and how many chimneys need to be swept.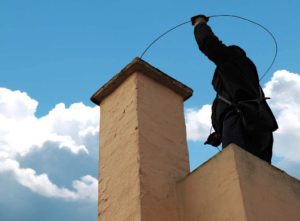 How often should I get my chimney cleaned?
Due to the health and safety risks that come from leaving a chimney unattended to, chimney inspections should be scheduled once a year at the minimum. Every chimney will have a recommended frequency for sweeping based on factors such as the type of fuel burned and the type of appliance.
The NACS (National Association of Chimney Sweeps) publish general sweeping guidelines as follows:
For fires burning smokeless fuel at least once per year.
Woodburning fires and bituminous coal should be cleaned quarterly when in use.
Gas and oil-burning appliance chimneys should be cleaned once every year.
When sourcing quotes, you may want to ask a professional for a recurring annual or quarterly cost for chimney sweep services as they may be open to providing discounts.
See the tradespeople we've checked and recommend for your job
How do I know if my chimney needs sweeping?
When it comes to chimney sweeping, opting for the DIY approach isn't advisable. However, there are still certain warning signs you can look out for yourself. If you find your fire is burning more slowly, it may be the result of a blocked chimney. Similarly, the presence of smoke in the room can suggest your chimney is blocked and needs urgent attention.
If you cannot see far up enough your chimney to tell whether or not there is a blockage, it's best to hire a professional to take a look. They can conduct an internal chimney CCTV survey, typically costing around £250.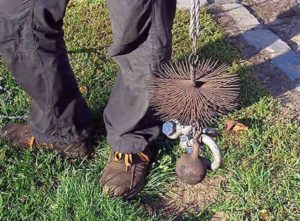 How long does it take to have a chimney cleaned?
Chimney sweeping doesn't usually take too long to carry out. To clean one chimney that was last cleaned one year ago, it takes a chimney sweep an hour on average to complete the job.
Sweeps will prepare the space ahead of cleaning the chimney before running handheld brushes through the chimney or flue to remove blockages and remove creosote.
If your chimney was last cleaned two years ago, a sweep may have more work on their hands and take closer to two hours. The condition of your chimney and how many require cleaning will inevitably factor into the total chimney cleaning service cost.
Can I clean my chimney myself?
It is possible to clean your chimneys without the assistance of a professional. Unless you're well experienced and have the right equipment, however, be prepared to spend an entire day on the job. If you're opting for this route, we recommend taking action to protect the rest of the room with plastic coverings before the cleaning begins.
It's also no job for the faint-hearted: be warned that there may be unpleasant blockages in the chimney such as birds who have unfortunately gotten stuck. Clearing these will be essential in maintaining a safer, more efficient fireplace.
Due to the nature of the work involved, most homeowners will prefer to hire a professional to have their chimneys cleaned. Since they work closely with the fire department, a professional chimney sweep can also advise on the safest wood-burning practices to help keep you even safer.
Chimney sweeping cost breakdown
Keeping your chimney clean is essential in preventing house fires and removing blockages that could impact the running of a fireplace.
Chimneys should be inspected and cleaned at least once per year.
The average chimney sweeping cost is £65, though sweeps may charge more if your chimney has abnormal blockages or hasn't been cleaned for over two years.
If you require two chimneys to be cleaned, you can expect a cost of around £80, or £40 per chimney.
See the tradespeople we've checked and recommend for your job