Last updated on August 31st, 2022
Clutch replacement cost guide
A clutch is the most important part of a car and is essentially the driving force. On average, a clutch will last for 60,000 miles, but it's inevitable that at some point you will need a clutch replacement. Find out the average costs.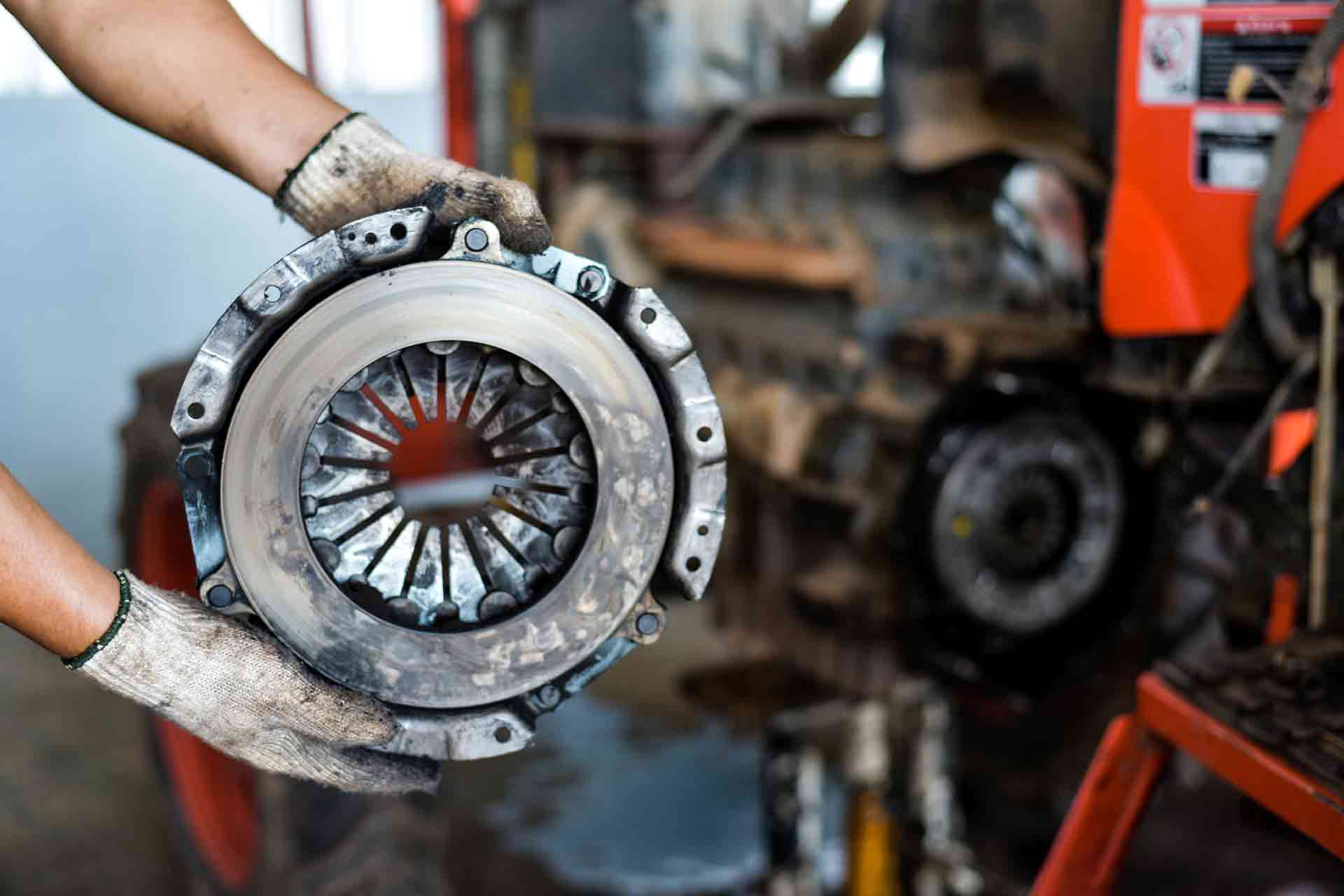 When you think of a clutch, most people have horrible flashbacks to their first driving lesson when they first realised how important one was. The clutch's role is to engage the engine shaft which then turns the wheels. So, essentially, it's the driving force of your car. Clutches are most commonly associated with manual cars, but an automatic also has a clutch – they contain a pressure plate, cover plate, drive plate and release bearing.
The clutch is a complex part that's often under a heavy workload, causing it to gradually become loose or completely worn out. Although a clutch can last for approximately 60,000 miles, various factors such as how and where you drive can affect its longevity.
So how much does a new clutch cost?
| Cost item | Average cost |
| --- | --- |
| Labour | £450 |
| Clutch kit | £325 |
| Oil, liquids and small parts | £60 |
Clutch replacement cost
A worn-out clutch is one of those dreaded things that will happen to all motorists at some point. It is a big expense to pay, but it is really important that it is done properly.
There are different factors that will affect the cost of a clutch replacement. These include:
Where you are in the country
The model of your car
The age of your car
Whether your car is a rear-wheel or front-wheel drive
Whether you drive a manual or automatic
Clutch replacements can be cheaper on rear-wheel-drive cars as they are easier to access.
A clutch kit generally costs between £150 – £500 and includes a pressure plate, drive plate and release bearing. This doesn't include labour.
Other costs to consider include oil, liquid and minor parts which can add on between £20 – £100 to the final cost.
Clutch replacement labour cost
The make, model and age of your car can all affect the labour cost. Each car will have potential complications and so this will be factored into the overall cost.
On average, the labour cost to replace a clutch can be between £150 – £750.
The average time taken to replace a clutch is usually between three to five hours, but in some cases, it can take as long as ten hours.
See the tradespeople we've checked and recommend for your job
Signs you need a new clutch
As the components of the clutch become loose, they won't be able to send enough power to the engine and you'll have to budget for the clutch disc replacement cost. Look for:
Slipping: The clutch no longer has a firm hold and appears to slip.
Shuddering: When operating the clutch pedal, it will feel rough and awkward instead of smooth.
Noisy gears: If the release bearing is at fault, you'll hear noises when using the gears.
Burning: You'll notice a smouldering, rubbery smell if the load on the clutch is too great.
Noisy clutch: You might experience difficult gear changes and mechanical sounds.
FAQs
What does a clutch consist of?
There are three parts; an automatic disc with central springs, a cut-off wheel and lining, and a release bearing that makes contact with the springs.
How does a clutch work?
The clutch has one disc attached to the engine flywheel and another to the transmission shaft. Pressure forces them together, sending power from the gearbox to the engine. The hydraulic system then separates them allowing you to change gear.
Can my driving style affect the clutch?
If you're worried about the new clutch cost, avoid common driving faults such as continually pressing the clutch while driving, overloading the car and shifting down through two gears.
See the tradespeople we've checked and recommend for your job