Last updated on August 17th, 2022
Cost to build a garden football pitch
Thinking about adding a football pitch to your back garden? We'll take you through the costs and steps of creating your own hallowed turf.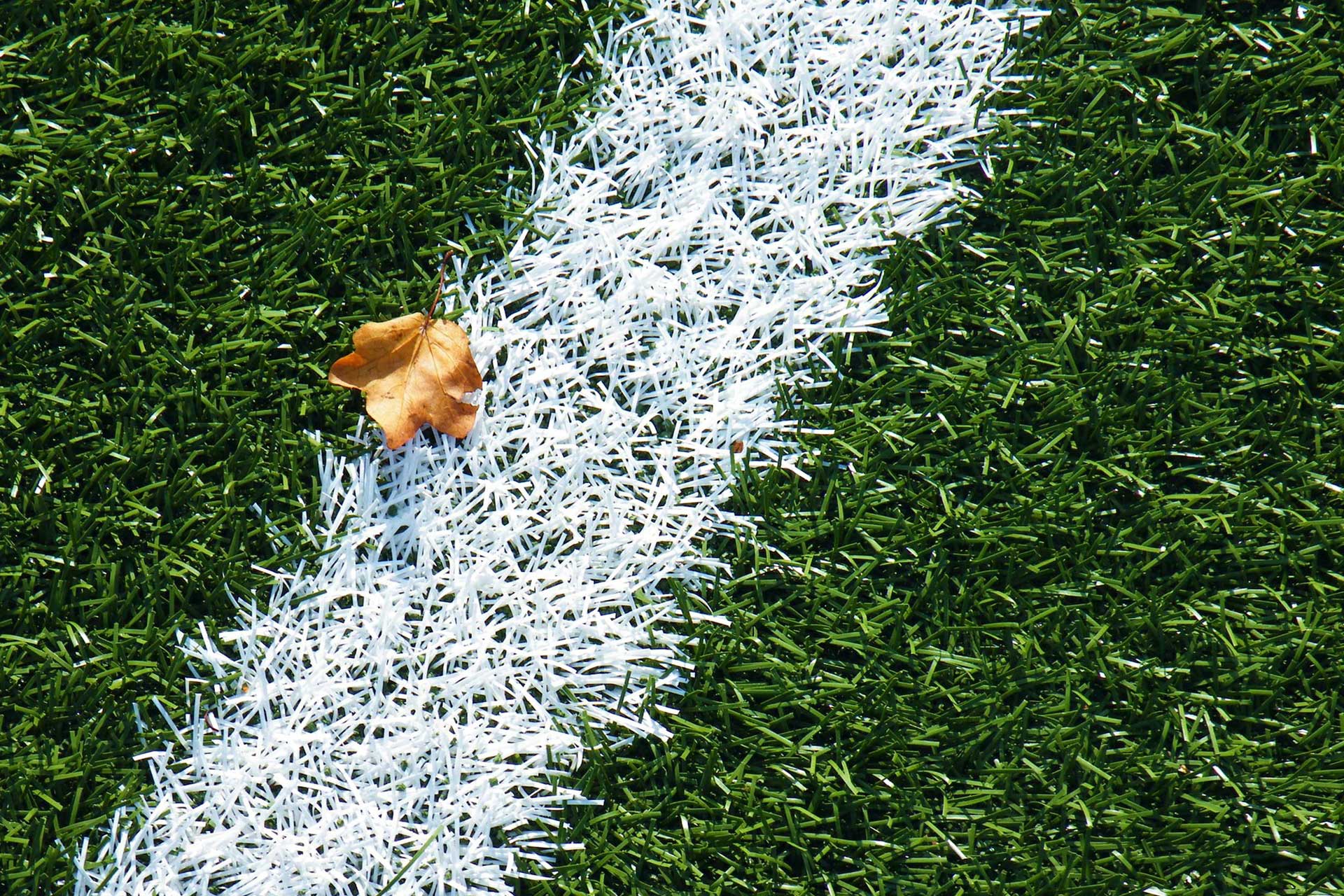 One of the biggest challenges you'll face when building a football pitch in your back garden is ensuring a level playing field.
It may be that you need to hire a skilled landscaper at the outset to take care of this crucial step, but it is entirely possible to create the football pitch you want with a few of our top tips.
How much does it cost to build a football pitch in your garden?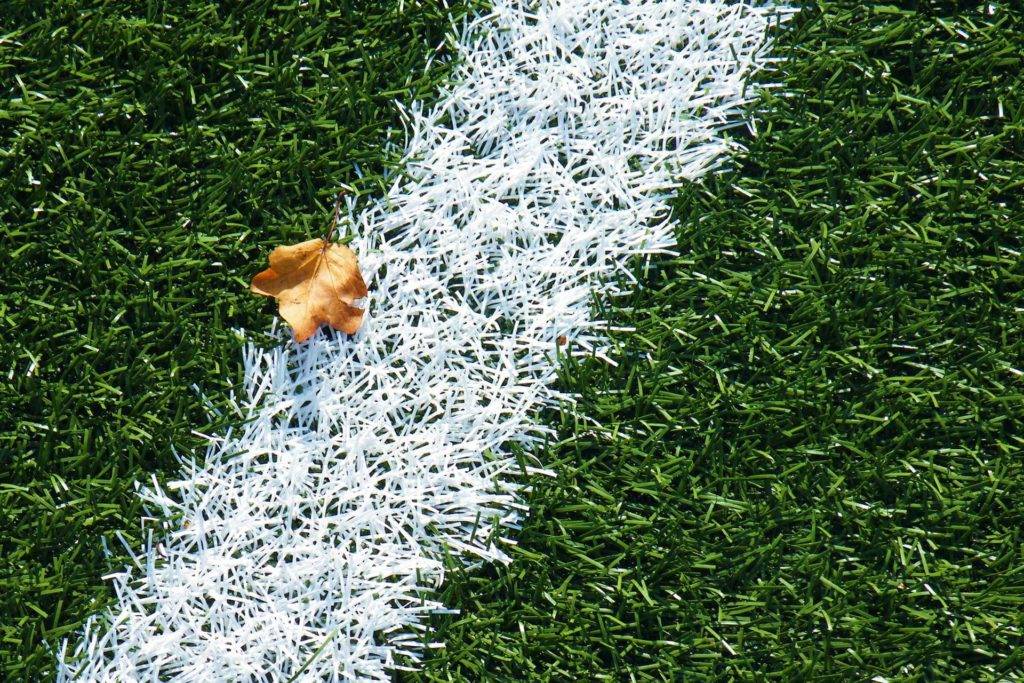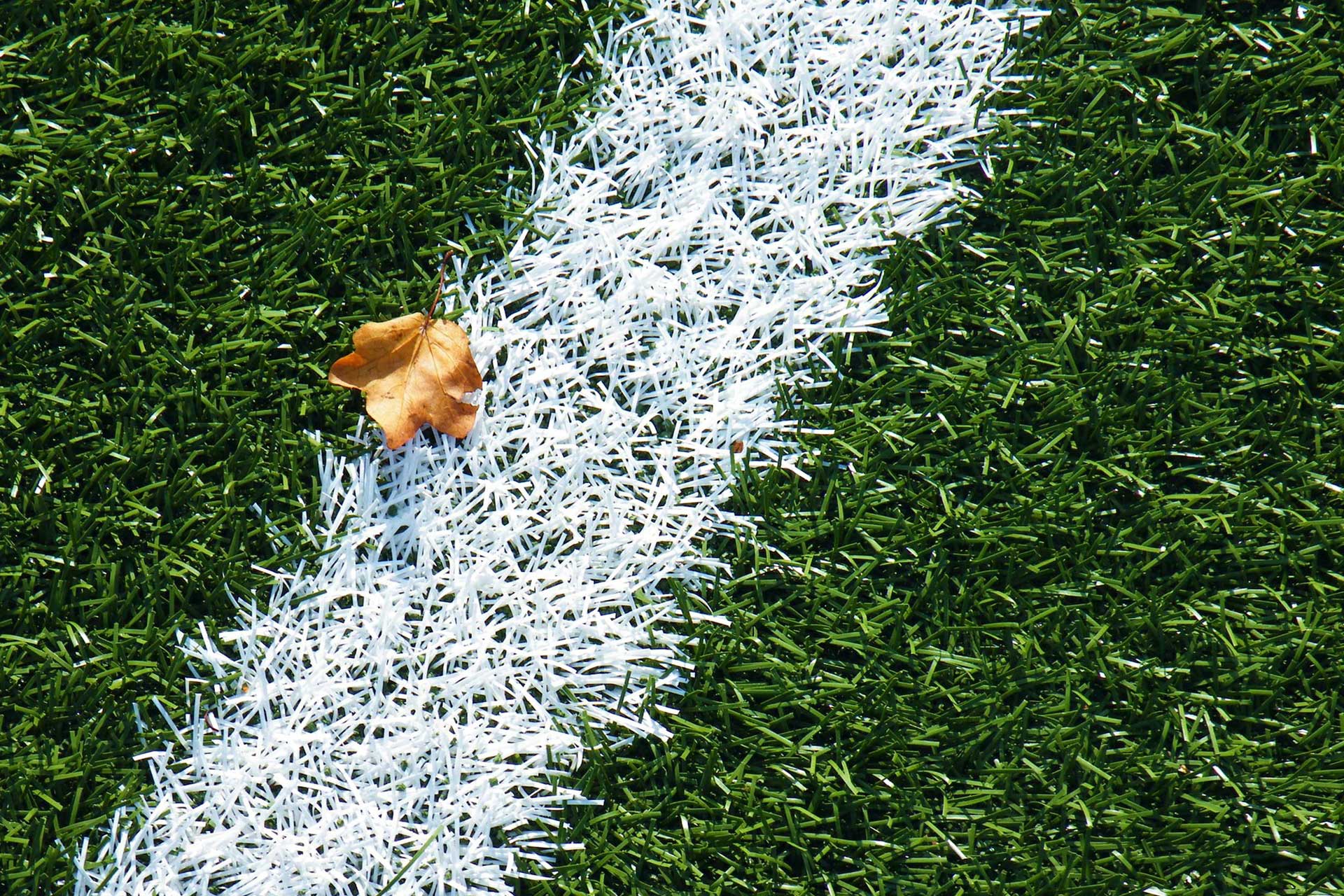 The cost of a football pitch can vary depending on many factors. To calculate a ballpark budget, you will need to consider the type of grass used, the size of the pitch and the overall quality of the materials.
| Cost provided item | Average UK cost |
| --- | --- |
| Natural hard wearing grass (per m2) | £18 |
| Mid-range artificial grass (per m2) | £45 |
| Football posts mini target (each) | £29.99 |
| Football net basic (8ft x 4 ft) | £17 |
| Single wooden garden goal post | £65 |
| Gravel for drainage (Jumbo bag) | £60 |
| Landscape gardener (per day) | £175 |
In this article, you will find simple steps to follow and some handy insights to consider when building a football pitch of your own. If you decide to get a professional in to build your pitch, it is worth noting that costs will vary considerably.
We recommend getting a few quotes from local professionals before you get started. The results from an expert landscape gardener will be superior to DIY efforts, so you may feel it is well worth the investment at around £175 per day.
Planning your garden football pitch project
Determine the correct size of the football pitch
Very few back gardens can actually accommodate a 105m by 68m professional pitch, so choosing the right size for your football pitch is key.
If you do need a full-size pitch, it would make sense to consider hiring one for an hour or so when required. If you can compromise, you can easily fit in a smaller pitch into the available space you have.
Choosing the right place
When planning the location of your pitch, take into account the following:
Do not locate it too close to buildings; unsuccessful passes could compromise personal property, and windows!
The area should not be in the lowland – after rainy weather, it will take too long to dry.
It's recommended the area be covered somewhat by shadows from nearby trees and bushes so that players will be less subject to summer heat.
Selecting the best playing surface
Before building a football pitch, you will need to choose between natural grass and artificial turf.
For natural hard-wearing grass turf you can expect to pay £18 per m2. Remember though, natural grass is easily damaged by frequent games, meaning maintenance efforts are more complicated and time-consuming.
If you choose a synthetic surface, you'll pay around £45 per m2. The playing comfort is equally as good. The resilient base of artificial turf can even help to reduce the risk of injury. In contrast to natural grass, artificial turf is also incredibly durable and doesn't require too much upkeep.
Constructing a football pitch requires much planning and consideration, that's why it is highly advisable to seek help from an experienced professional. You could also entrust the maintenance of the site to an expert – consult your local horticultural company at Checkatrade.com.
See the tradespeople we've checked and recommend for your job
Preparing to build your pitch
Providing the right surface for a football pitch
To keep your football pitch durable, it should have a special structure to enable excess moisture to immediately leave the surface and dry up quickly, ensuring the soil is resilient and long-lasting.
To construct a solid football pitch, first, remove the upper soil level (about 30-50 cm) over the entire area of the playing area.
Around the perimeter, it is recommended to install the drainage pipes (in some cases also concrete curbing) with a slope towards an underground water harvesting tank. Alternatively, you can construct your pitch with a "turtle back" drainage system. With this design, the flat area of the pitch is surrounded by a 1-1.75% slope, allowing water to drain from the play area. This option is easy and reasonable for a garden pitch but works best along with underground drainage.
The bottom of the pit is filled with about 15 cm layer of crushed stone (pieces of 20-40 mm). A Jumbo bag of gravel for drainage will set you back about £60.
A 10 cm layer of fine gravel or sand is poured on top and pressed down with water. You can use a layer of geotextile to separate the drainage layer from the turf layer.
Install a layer of shock pad for artificial grass.
If you don't want to wait for the real grass to reach the needed length, you can use natural grass carpet rolls, but these are a more expensive option. With artificial grass, sand and crumb rubber infill should be added for better performance.
How to build your football goalposts
An official football goal size is 7.32 meters wide and 2.44 meters high. Pop up target practise goalposts or handball goal posts, used by many hobby players, are entirely sufficient if you want to save money. Expect to pay around £29.99 for mini football posts and £17 for a basic 8ft x 4ft football net.
The basic structure of your goal consists of two upright posts with a length of two meters and a horizontal crossbar three meters long. You will also need large dowels, a drill press with matching drill bit, wood glue, net, net support tubes (optional) and durable white wood paint. Wooden goal posts will set you back in the region of £65, depending on the size.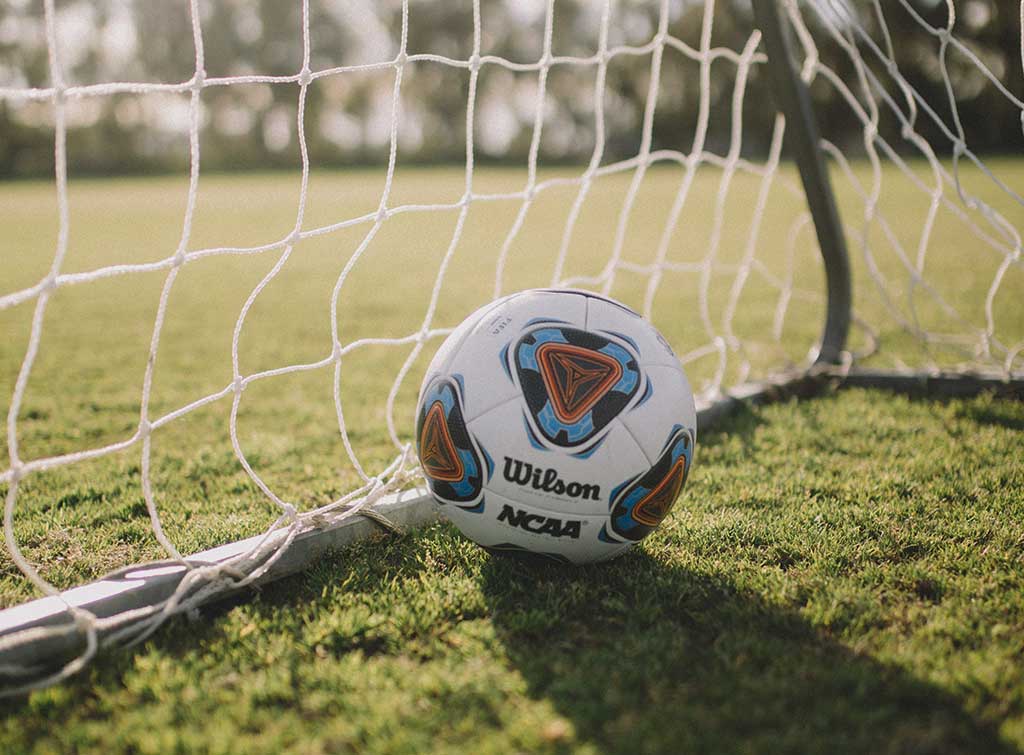 Place the posts parallel on the ground and connect the two upper ends to the crossbar with the help of dowels and wood glue. If you want your garden football goal to have a permanent location, secure them with metal post anchors and concrete into the ground.
If you want your football goal to remain mobile, you will need another crossbar and two one-meter long posts. From these boards you build a second goal, this is attached to the bottom of each goalpost at an angle of 90 degrees. Once constructed, paint it white using weatherproof wood paint.
Alternatively, if you are limited for space in your garden, but want to relish having your own football area, you might find a football cage useful. This is ideal for 5-aside games. The ball will always be in action and will stay inside the pitch at all times. Plus, the surrounding net will keep nearby windows safe!
Basic maintenance tips for a natural grass pitch
Your football pitch must be fertilized, mowed and watered regularly to keep it well-groomed and healthy. Mow as often as the grass reaches approximately 10 cm and water every day, early in the morning. In dry weather, twice: in the morning and late evening, for best results use a water spray nozzle.
Remember, you will need to take care of repairing holes and bare patches and remarking the pitch when lines are damaged. With some tender care, your pitch will be the envy of your sporting friends!
Next steps to get your football pitch project underway
Decide if you have the time and skills to tackle this project yourself.
Create a shopping list and a building schedule.
Order your materials and get started.
If this all seems too much effort, search today for a local tradesperson to quote for your project.
See the tradespeople we've checked and recommend for your job