Whether you're moving house, taking off to travel or you just have too much furniture to fit into your new home, there are tons of reasons why you might need some furniture storage every once in a while. We've put together a guide on the real cost of furniture storage so you can budget accordingly!
Furniture storage costs per month
| Size of unit | Per week | Full monthly price | Per 6 months | Per 12 months |
| --- | --- | --- | --- | --- |
| 50 sq. ft. | £27 | £118 | £586 | £1,290 |
| 75 sq. ft. | £36 | £157 | £783 | £1,722 |
| 100 sq. ft. | £44 | £191 | £956 | £2,104 |
| 150 sq. ft. | £59 | £256 | £1,280 | £2,816 |
| 200 sq. ft. | £72 | £313 | £1,563 | £3,438 |
According to the Self Storage Association UK, the average price for self-storage last year was £23.11 per square foot per year. But calculating exactly how much you can expect to pay is a difficult art. Prices usually vary depending on:
The size of the storage unit
How long you're hiring the unit for
Where the unit's located
As a general rule of thumb, the cost of furniture storage is less in the north of the UK than in the south. When it comes to price per square foot, the cost will also vary depending on the size of the storage unit you hire. If you hire a bigger storage unit, you'll find yourself paying less per square foot, although the overall cost will still be higher.
Long-term furniture storage costs
Often, if you decide to rent a storage unit long-term, you'll be able to access discounts, such as two months free. This usually requires you to commit to a certain period of time rather than just renewing your agreement each month. You could also access lower costs for long-term storage if you pay upfront.
Find the right storage solution for you
Do I need climate-controlled storage for furniture?
Most furniture is designed to live in your home rather than in a damp, cold basement or a hot, stuffy shed. So, climate-controlled storage units are usually the preferable option. That said, they tend to come with an added cost and they're not always necessary. When making your choice, consider:
How valuable your furniture is: If your furniture is particularly valuable or expensive, it might be better being safe than sorry.
The climate: If you're storing your furniture in a location that's particularly humid or prone to extreme temperature changes, it might be best to keep your furniture in a climate-controlled environment.
The season: Extreme heat or coldness can damage your furniture, causing it to split or crack, so always consider what weather you can expect given the season.
Whether the unit is indoors or outdoors: A storage unit without climate control is going to be less prone to climate-related issues if it's located indoors rather than outdoors.
How can I protect my household furniture in storage?
To keep your furniture safe in storage, follow these simple tips:
Clean it all before packing it away.
Cover it with sheets or pack it into boxes.
Raise furniture off the floor if it's not in a climate-controlled unit.
Leave enough space around the items to reach them easily.
Protect valuable and breakable items.
What should you not put in storage?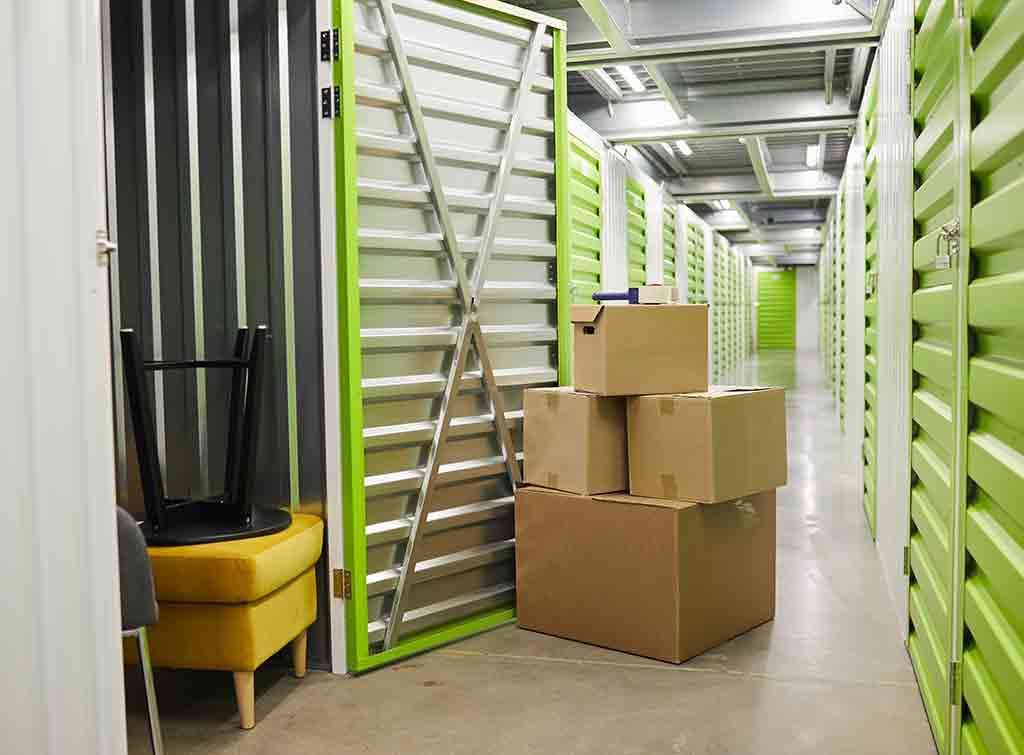 While most household items should be fine in storage, there are some items that you should avoid leaving:
Anything flammable or combustible.
Anything living (like plants or animals).
Anything that could attract pests.
Anything that's prone to developing mould or mildew.
Household furniture storage costs key takeaways
You may be able to access discounts if you pay upfront.
Cover your furniture to protect it.
Consider climate control.
Don't store anything dangerous or prone to damage.
Find the right storage solution for you
Tell us what you think
What others think of this cost guide:
Need More Information?
Related posts