Last updated on July 20th, 2022
The cost of moving drains for your extension
Drains are a common problem in building works, but the good news is that rerouting them and moving them is possible.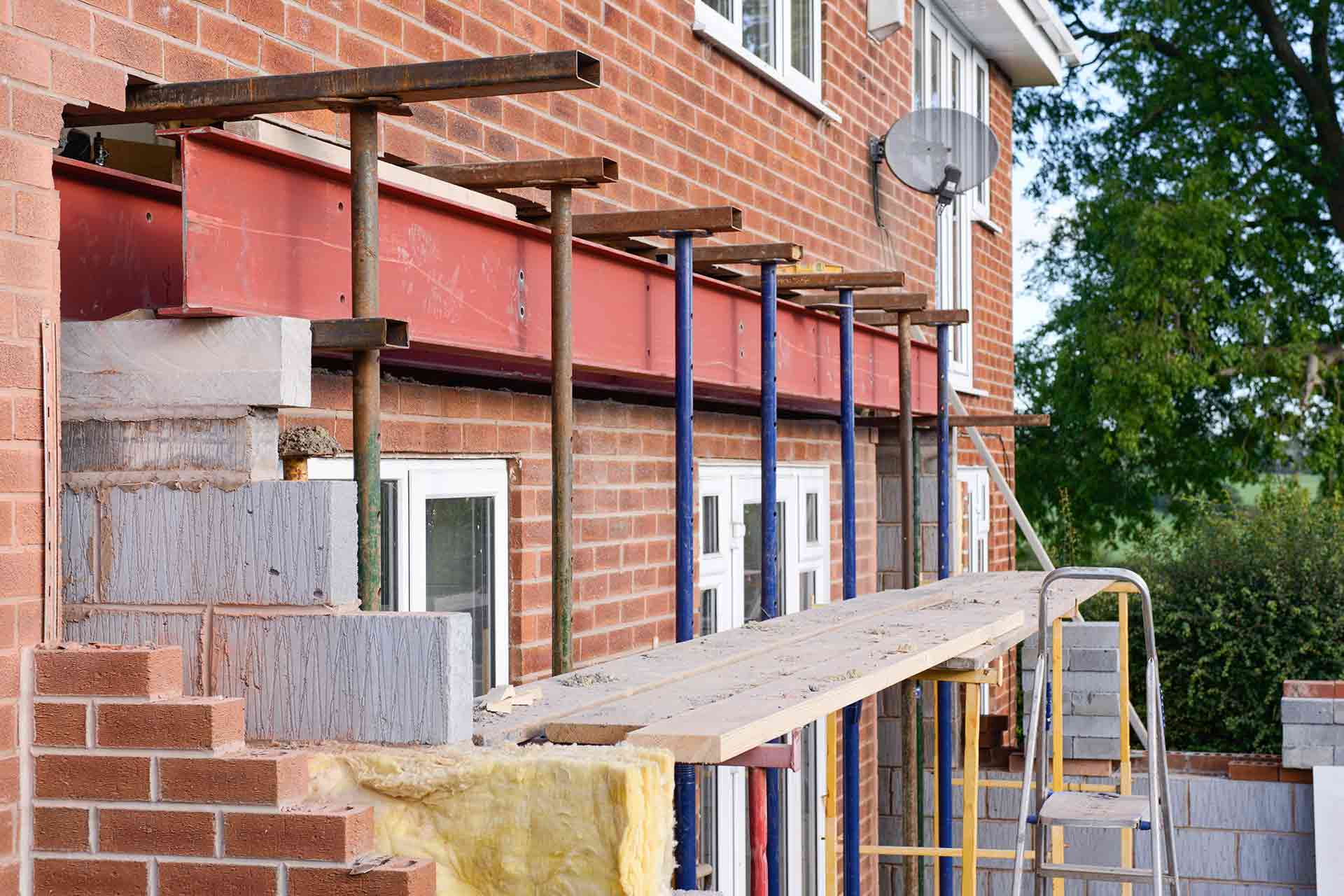 If you're planning to build an extension, you'll need to overcome a few hurdles before you can enjoying your new kitchen or conservatory. One of these hurdles is your drains. They will get in the way of the foundations of your planned extension if not they're not relocated.
Drains are part of complex networks of pipework, sewers and manhole covers, so it isn't always a matter of moving just one drain. You may need to rebuild a drainage system in a new location, making sure it's at the right depth (and this can be deep underground).
You may also need to get permission from your local water authority, which can add to the cost.
The cost of moving a drain for an extension
There's no one fixed price for moving a drain. The cost depends on the type of drainage system you have, the distance involved in relocating it, the features of the surrounding land and the size of drain. The more complex the job, the more it is likely to cost.
| Cost provided item | Cost - Range Low | Cost - Range High | Average UK cost |
| --- | --- | --- | --- |
| Moving a drain (materials) | £1,950 | £3,450 | £2,700 |
| Moving a drain (labour) | £1,500 | £2,100 | £1,800 |
| Drainage relocation design | £350 | £650 | £500 |
| Permission from water authority | £200 | £1,300 | £750 |
On average, you can expect to pay between £4,500 to move a drain for an extension, including materials and labour. More complex jobs can cost up to £6,000.
Allow around £1,000 to move a manhole, plus any refinishing, as the job can often make a garden messy and may need re-landscaping and re-turfing.
Consider access too, if the builder can get a micro-digger or mini-digger, it becomes a little easier and cheaper than if having to hand-dig and move spoil. Manhole materials are often heavy so it can be difficult to move them by hand.
Also consider the ground above the drain. If it's in a garden, the space may be backfilled with aggregate. If it's in a busy driveway, it may need to be surrounded by concrete, which is more costly.
You also need to factor in the cost of getting permission from the local water authority to move the drain, which on average will cost £750.
The cost of moving a main drain
Generally speaking, moving a main drain is likely to be more expensive than relocating more minor parts of your property's drainage system.
Work will need to be properly and carefully planned out by a drainage specialist, usually charging around £500 for a drainage relocation design.
You'll also need to get permission from your local water authority. However, if the drain is within the property boundary, then that permission may not be required. Any new drains will need to be witnessed by the building inspectors for sign-off as part of building regulations approval.
The cost of moving an outside drain
If the drain to be relocated is outside, this can actually make the job a little more straightforward than having to lift floors and dig around in the foundations under parts of your home.
The construction crew will already be in the ground building the foundations of your extension. It makes sense for drainage system alterations to be done at the same time.
When assessing the costs of moving an outside drain, you'll need to factor in materials (roughly 50% of the total cost), labour (40%) and waste removal (10%).
The typical cost of moving an outside drain is between £4,500.
For complex jobs you can expect to pay as much as £6,000 to relocate an outside drain, ready for a conservatory or other extension.
The costs can vary depending on the complexity of the job and any unexpected complications which may crop up.
See the tradespeople we've checked and recommend for your job
FAQs
Is permission from the local water authority always needed?
If your planned building work is within 3m of a public sewer or lateral drain, UK Building Regulations state that you must get approval from your local water authority.
Even if this isn't the case for your project, it's always worth checking with the relevant authorities before starting work – just in case.
Can I move a drain myself?
Drainage systems can be extremely complicated, so it's not recommended to tackle moving a drain as a DIY job. It's advisable to use a trained, qualified drainage specialist to carry out the work.
How long does it take to move a drain?
It all depends on the complexity of the job and whether any issues or complications crop up on the job.
In some cases, it can take many months for the local water authority to grant permission – so factor this into your project plan. Bear in mind that drainage works can sometimes go wrong, which can add to the timescale for finishing the job as well as the cost.
Can I move a drain cover in my garden?
Yes, normally – but this can be expensive if you're doing it just for aesthetic reasons. A garden ornament to hide the old drain cover will be cheaper than the cost to move it. The drain cover must sit on the drain as there's no way of offsetting it.
Can I build an extension over a drain?
In theory yes, but most architects look to design this situation out and minimise the number of lintels where a drain crosses a foundation to one or two to not adversely affect the structural integrity of the walls.
When people spend a considerable amount of money on an extension, they look to spend the extra to ensure drains are moved to the right place and run efficiently.
Can I move a drain to build an extension?
Yes. It's not rocket science – but not one for the basic DIYer either – get the experts in.
It's a quick job for a small groundworks firm and would require between one and two days of work. Normally the firm would look to fit this around larger projects.
How can I find the location of underground drains and sewers?
Work out where manhole covers are and lift them using a manhole key. These are available from DIY shops and builders merchants.
Use a drain dye to see which way the drain flows and try to plot where the manholes and subsequent drains will be once the extension is finished.
For drains that run beyond your property, speak to either your local authority, the water or utility provider or a drain specialist such as Lanes for Drains (national) who hold maps of all the public sewers.
See the tradespeople we've checked and recommend for your job