Last updated on May 1st, 2022
Cost of removing pebbledash
Love it or hate it, the chances are you have strong feelings about pebbledash. Not least because it was used to build hoards of cheaper houses in the post-war years. Here, we'll look at the cost of removing pebbledash and the different methods you can use.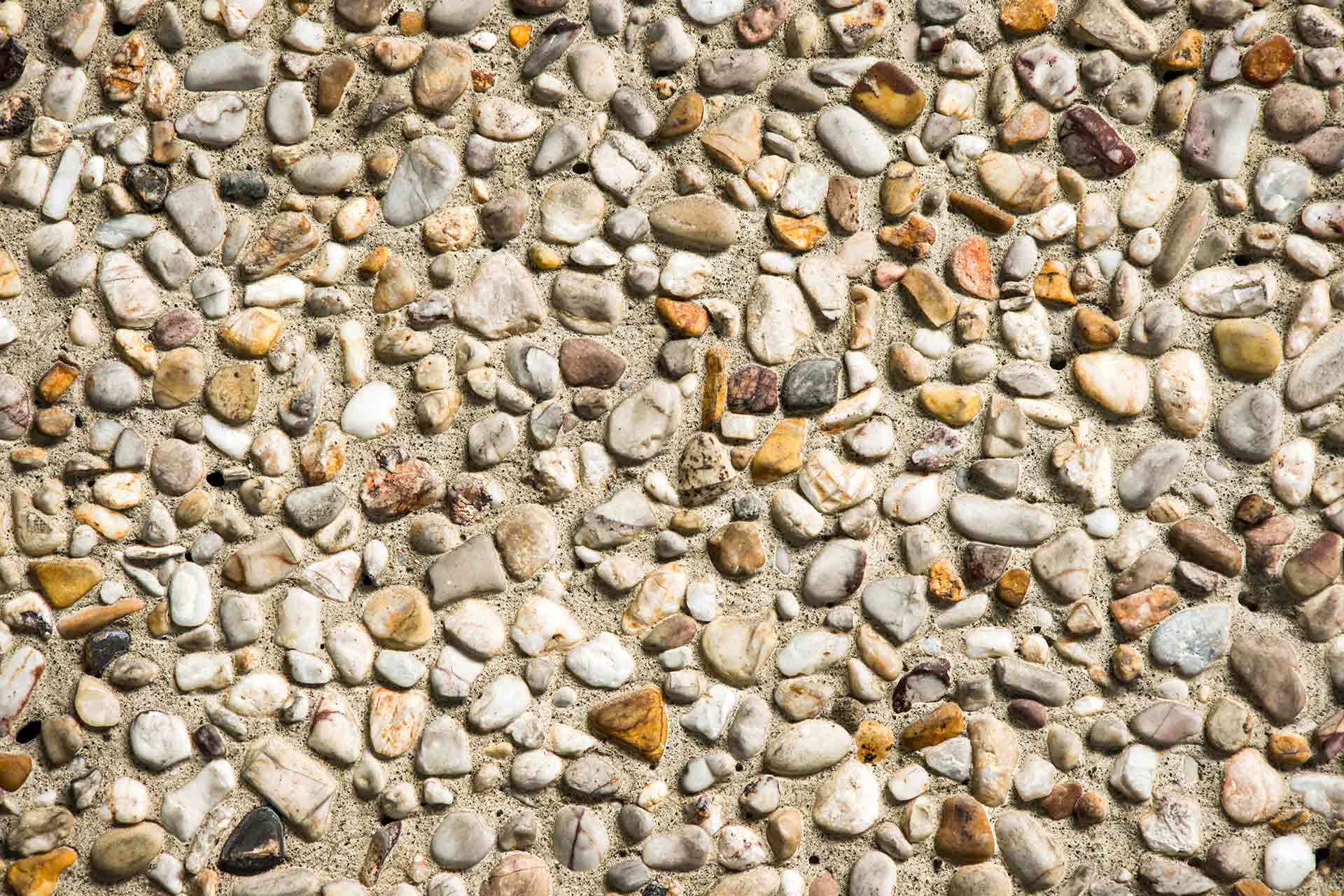 What is pebbledash?
Pebbledash render involves throwing small fragments of stone onto wet mortar, which then gets pressed in. This creates a textured finish that's often found on cheaper 20th Century houses, as well as on houses in areas that are prone to harsh weather.
Pebbledash is often confused with rough-cast rendering, which is where larger stones or pebbles are mixed with cement and sand before they're applied to the walls. This results in a smoother finish that's usually painted or lime-washed.
Why remove pebbledash render?
For many, their hatred of pebbledash is enough of a reason to remove it. But there are a couple of other reasons you might be looking to remove your pebbledash render.
It might have become damaged: Pebbledash usually lasts for around 20 to 40 years. After this time, it may start to get damaged, which could expose your home to damp and lead to more costly renovation work later down the line.
It might have been added to a period property: The post-war period saw pebbledash being added to older houses to cover up damage. If this is the case with your property, you might be looking to restore your home to its former glory.
| Item | Unit | Average cost (lower range) | Average cost (higher range) |
| --- | --- | --- | --- |
| Remove existing render and apply a flat render | 2-bed bungalow | £2,100 | £3,000 |
| Remove existing render and apply a flat render | 3-bed semi-detached house | £3,800 | £5,200 |
| Remove existing render and apply a flat render | 4-bed detached house | £6,300 | £7,800 |
Pebbledash render removal cost
The cost of removing pebbledash will vary based on the size of your house and your location. But even more importantly, it will depend on what method you choose. There are three main options:
1. Removing the pebbledash render and exposing the original brickwork
If you're renovating a period property that's been rendered in pebbledash later in its life, you might be looking to expose the original brickwork.
This process is extremely labour-intensive, although not impossible. At best, the brickwork will need cleaning and repointing once the render's been removed, to restore it to its former state. But at worst, removing the pebbledash could uncover substantial damage to the brickwork, or even cause damage to the brickwork that wasn't there before.
2. Repairing the pebbledash and painting
If your pebbledash render is damaged, it might be simplest just to repair it. This is likely to make your property look a little mismatched, so you'll probably want to paint over the top. Unfortunately, painting over pebbledash isn't straightforward because of the texture, so spray painting is usually best.
3. Removing pebbledash and re-rendering
You can render over the top of pebbledash as long as it isn't damaged. However, this isn't generally recommended as it could add unnecessary stress to the walls.
Instead, it's best to strip off the pebbledash and then re-render. This will get rid of the textured surface and leave your property looking fresh, without the need to restore the brickwork to its former state.
See the tradespeople we've checked and recommend for your job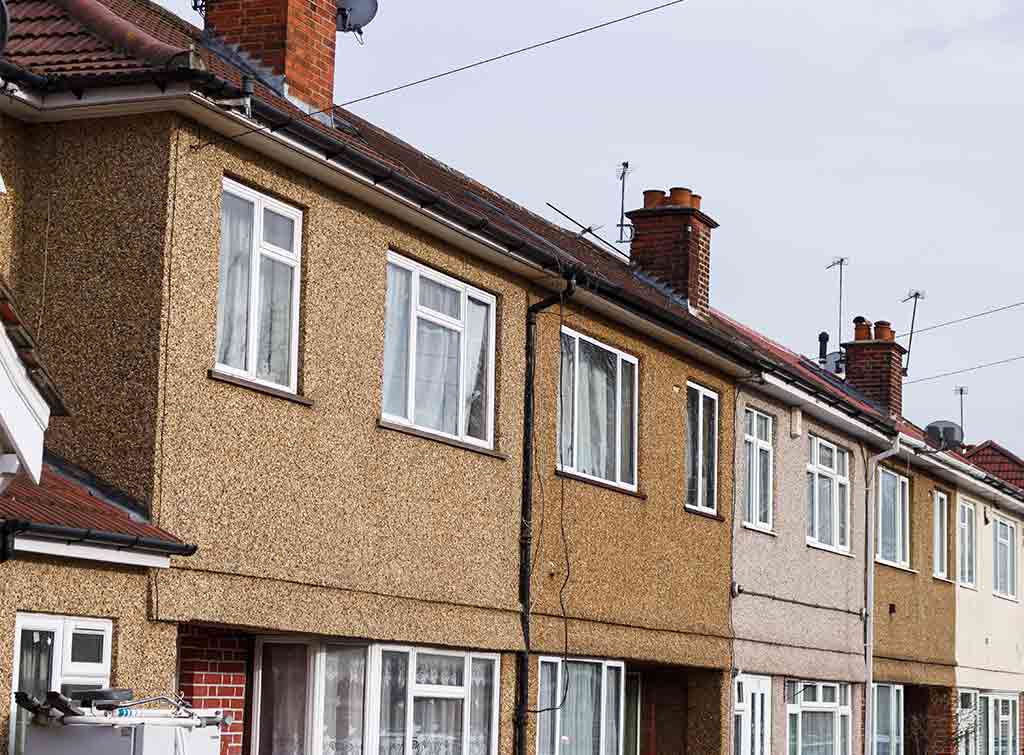 Cost of removing pebbledash and rendering
Removing pebbledash from your property and re-rendering, as outlined above, is arguably the safest and most straightforward way to get rid of that textured surface. To do this, you're looking at between £2,100 and £7,800, depending on the size of your property and the cost of labour in your area.
Just bear in mind that these costs don't include painting or any remedial work.
Key takeaways
Pebbledash was used extensively to build cheaper houses in the post-war years.
The cost of removing pebbledash depends on the size of your property and its location.
Removing pebbledash to expose the original brickwork can be labour-intensive.
Repairing pebbledash often requires painting afterwards to avoid a mismatched look.
See the tradespeople we've checked and recommend for your job