Last updated on October 14th, 2022
Cost of replacing joists and floorboards
Noticed a damp, musty smell in your home? If there are no visible signs of mould on the walls and the carpet isn't the culprit, you could be dealing with rot inside your floor.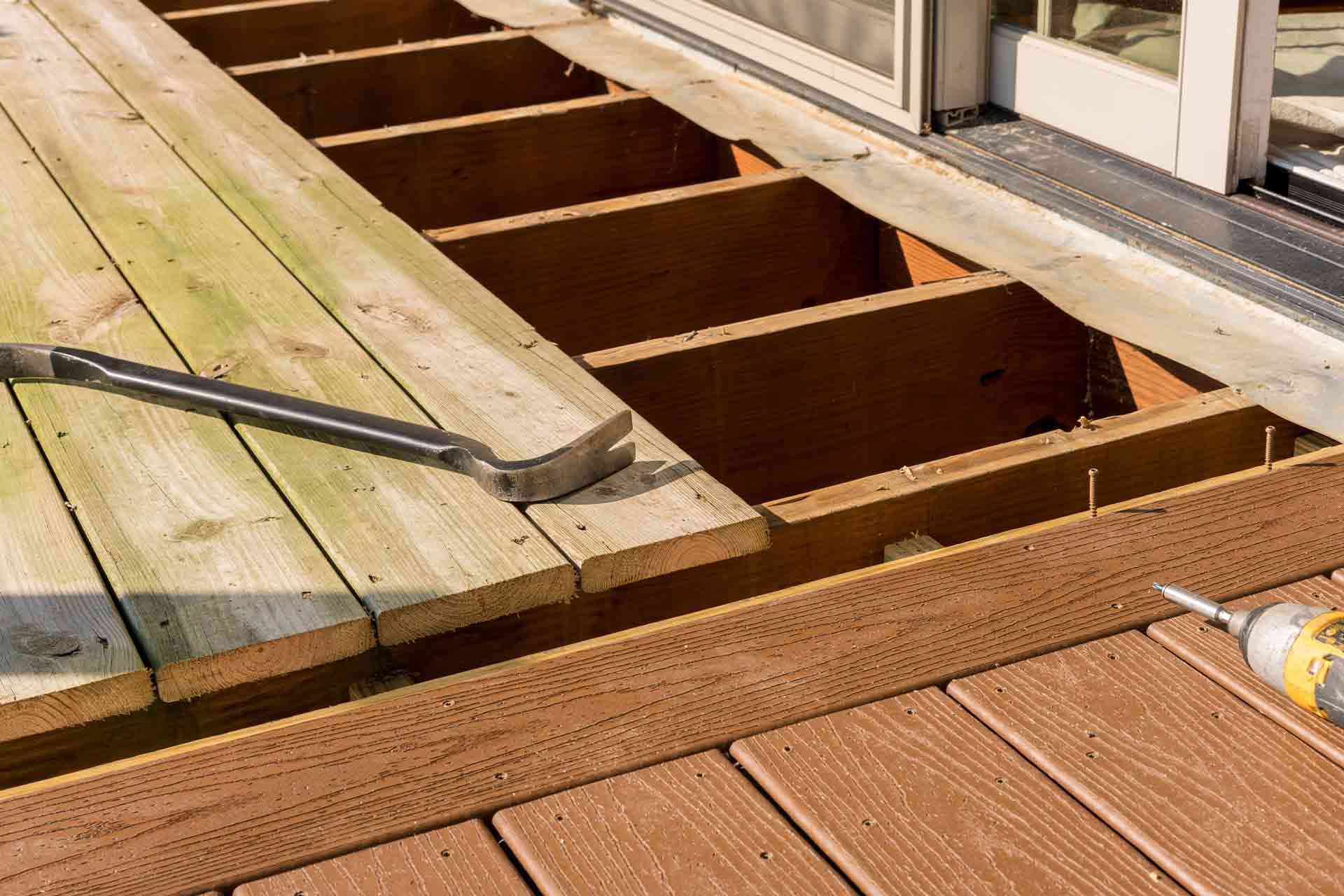 Creaky floorboards are a tell-tale sign that joists and floorboards are damaged or decaying. This is a common occurrence in older properties and should be treated as a matter of urgency – but what is the cost of replacing joists and floorboards?
For this type of work, it's best to call in the help of a qualified team to ensure the job is carried out safely, correctly and quickly.
Read on for an overview of average UK prices and use our search tool to find a professional in your local area.
What is the cost of replacing joists and floorboards?
According to our experts, the average cost of replacing floor joists is £400.
Naturally, costs will vary depending on the scope of the work required. If you're dealing with cracked floorboards, these can be replaced for a small fee of around £200. However, it's a good idea to check the joists below at the same time in case of issues. A professional will be able to spot early signs of decay or rot in the joists caused by damp due to lack of ventilation. If issues like these are discovered upon floorboard replacement, you should seek to get this sorted as soon as possible.
Factors affecting the cost of replacing joists and floorboards
| Job description | Duration | Average UK Cost |
| --- | --- | --- |
| Lift carpet fix creaky floorboards then lay carpet again | 1-4 Hours | £200 |
| Fix broken floorboards and screw loose floor boards | 1 Day | £250 |
| Replace a floor joist and several split floorboards | 1-3 Days | £400 |
Looking for a quote for the cost of replacing floorboards? The price given by contractors will vary depending on the following factors:
Size of area – The cost of fixing several broken floorboards is around £400. Replacing floorboards in an entire room will set you back at least £700 and require a team of 2.
Condition of floor / requirement – As you would expect, minor damage such as tightening the screws on loose floorboards or fixing a couple of broken boards will cost less than extensive work like replacing the floor joists below.
Location – Prices in the capital and big cities tend to skew higher than prices charged by regional contractors.
Additional work required – If at all possible, we recommend moving furniture in advance as this can add to the total costs of the work.
Labour costs – Work of this nature will often be charged at a day rate ranging between £150-£250.
See the tradespeople we've checked and recommend for your job
FAQs
How much does it cost to replace rotten floor joists?
Rotten floorboards or joists should be dealt with urgently as spores can spread quickly. You can expect to pay around £400 to replace several floorboards and joists.
Can you replace floorboards?
If it is not possible to repair them, damaged floorboards can be replaced easily and for a fee of around £200-£250. If you suspect rot or damp is the cause, it's worth removing several boards to check the joists below. When buying replacement floorboards, it's best to buy a wider board if you can't find the right size and plane it down to fit snuggly into the gap.
When to replace joists and floorboards
Floorboards are designed to be durable. However, if you notice a cracked or split board, replacement may be necessary if repair isn't possible. This is especially true if there are signs of damp or rot below. If you have carpet laid over your floorboards, look out for springy or sagging floors. This could be a telltale sign of a bigger problem.
Can I replace floorboards myself?
If you are looking to bring down the cost of replacing joists and floorboards, DIY is your best bet. However, if you aren't familiar with the process or the entire floor needs replacing, it's best to call in a qualified expert. As well as skill-level, tradespeople are better equipped to deal with serious issues such as rot or damp. They will be able to do the job quickly and give your flooring a professional finish.
See the tradespeople we've checked and recommend for your job