Last updated on March 31st, 2022
Cost of replacing wall ties for a 3 bed semi
Wall ties provide important structural support for walls, so it's important to replace them if you notice any wall ties are failing. In this guide, we look at the cost of replacing wall ties for a 3-bed semi in the UK.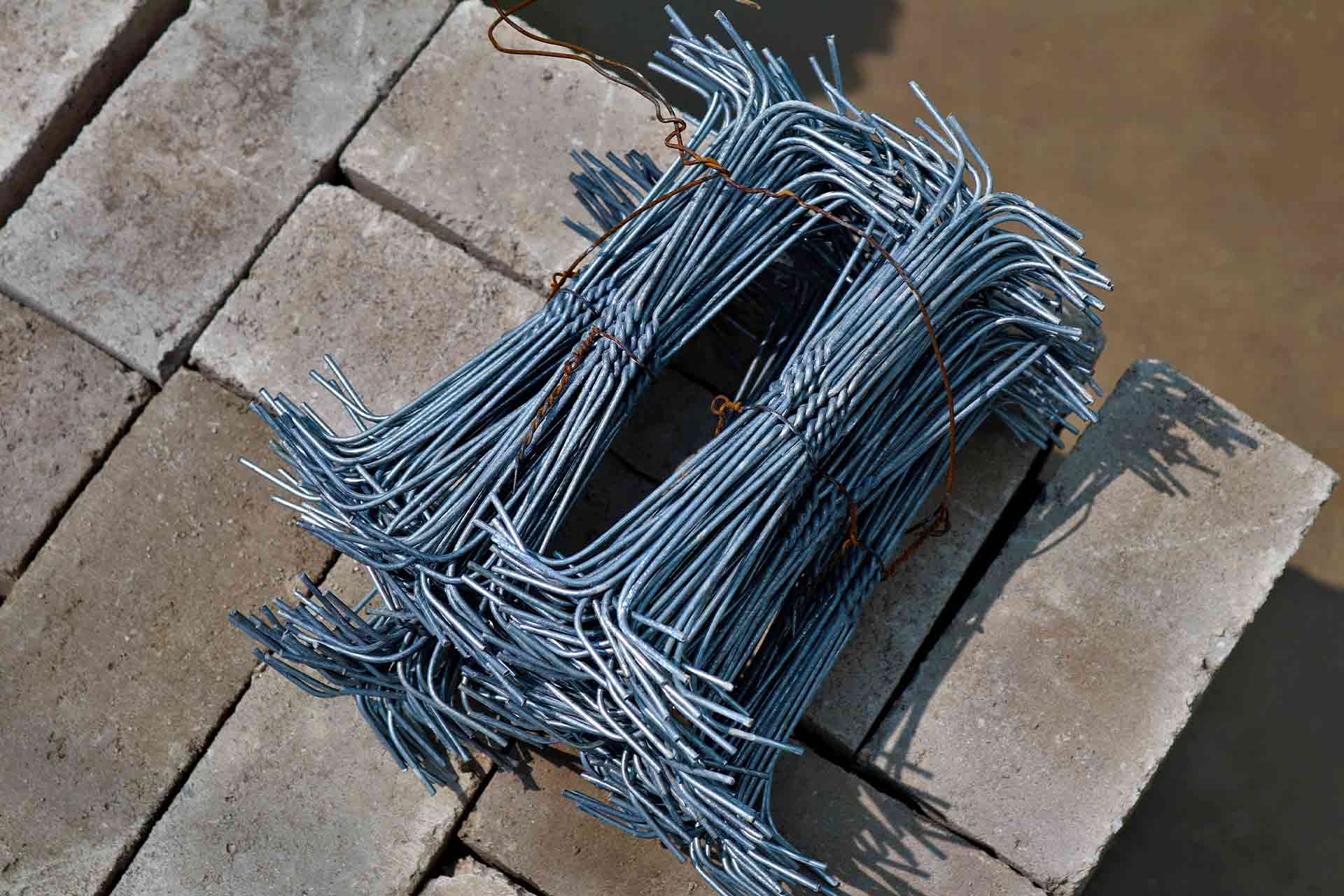 Whether it was a faulty installation of wall ties when the building was constructed, or damage to the wall ties over time, failing to replace them can lead to structural damage or wall collapse.
| Item | Range - Low | Range - High | Average cost |
| --- | --- | --- | --- |
| Cost to replace wall ties – cost per wall tie | £5 | £8 | £7.50 |
| Cost to replace wall ties - cost per m2 | £30 | £50 | £40 |
What's the cost of replacing wall ties in a 3 bed semi?
The average cost of replacing wall ties is around £5 to £8 per wall tie. If you're wondering what the cost of replacing wall ties is per square metre, you're looking at a potential cost of £30 to £50 per m2.
The total cavity wall tie replacement cost will depend on the area that is affected by the damage, which you'll be able to find out by having a full wall tie survey done.
See the tradespeople we've checked and recommend for your job
Cost of wall tie survey
If you suspect that you have wall ties failing in your walls, the sensible next step is to get a full wall tie survey done by a professional surveyor. As well as checking for any obvious visual signs of damage, surveyors often use specialist equipment to carry out a full inspection to see the condition of the wall ties within the cavity wall.
But how much does it cost to replace wall ties? On average, the cost of a wall tie survey is in the region of £250 to £450 – depending on the size of your property.
What are wall ties?
Wall ties, also known as brick ties, are used in construction for buildings that have cavity walls. Wall ties join together the two leaves of a wall and are effectively invisible after construction is finished. The ends of the wall ties are embedded into the mortar bed at regularly spaced intervals and play an important part in ensuring the stability of the walls and building as a whole.
See the tradespeople we've checked and recommend for your job
FAQs
How do I know if my wall ties need replacing?
Some of the common signs of failing wall ties include:
Horizontal cracks in the brick mortar
Blown bricks
Damage to the masonry of a window
Sagging or lifting lintels
The outer leaf of the wall coming away from the inner leaf
How long do wall ties last?
That depends on when the property was built. Thanks to advances in construction materials over the years, the quality and durability of more modern wall ties are better than older buildings. In houses built before the 1980s, you can expect the wall ties to last around 15 to 20 years.
For properties built since the 1980s, wall ties are generally made of stainless steel and can last over 50 years. And the most modern neoprene wall ties can last even longer than that.
Why do wall ties fail?
There are typically two main causes for wall ties to fail – either an issue with the original construction and installation or corrosion. The first is often due to the wall ties being incorrectly spaced or fixed, or the wrong size wall tie being used. The latter is due to corrosion damage over time – more common in older buildings that have wall ties with little coating.
See the tradespeople we've checked and recommend for your job