Cost to paint a 4 bedroom house
Painting the interior of your house is one of those unavoidable jobs that every homeowner will be familiar with. With the average detached house in the UK consisting of 4 bedrooms, we thought it was time to examine exactly how much it should cost to paint a 4 bedroom house.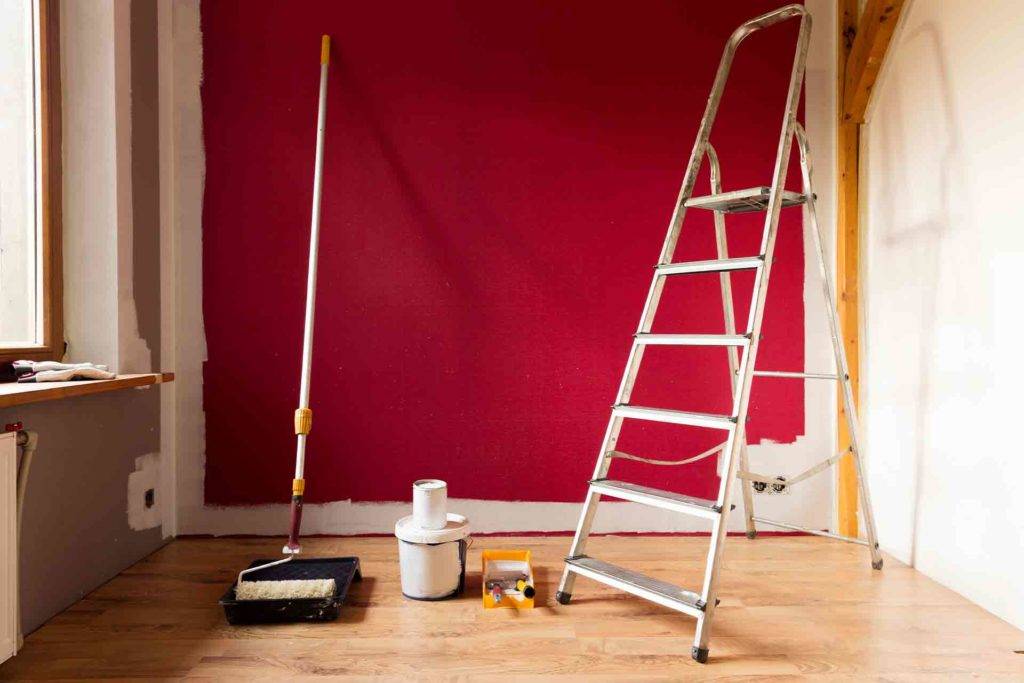 In this article, we'll cover:
Whether you've moved into a new home and are looking to make your mark with a splash of your signature colour, or it's time to cover up those grubby fingerprints and scratches, it's generally a good idea to repaint the interior of your house at least every five – seven years.
Average cost to paint a 4 bedroom house
The average 4 bedroom house is 1,582 square feet, which is likely to take around seven to ten days to paint. With the average painter decorator charging around £160 per day, the cost to paint a 4 bedroom house will be roughly between £2,600 – £3,600.
| Cost provided item | Average UK Cost |
| --- | --- |
| Bedroom | £245 |
| Hallway, landing and stairs | £600 |
| Skirting boards | £150 |
| Ceilings | £325 |
| Window frames | £175 |
| To paint a 4 bed house | £3,100 |
| Painter decorator day rate | £160 |
Cost of painting a 4 bedroom house key considerations
Every house is different and how much it costs to paint a 4 bedroom house will depend on a number of factors:
Number of coats required
Type and quality of paint
Size of rooms
Condition of the walls
Parts of the room (e.g. do you need the window sills and skirting boards repainted or just the walls?)
Your quote is also likely to depend on how much experience your painter decorator has, as well as how much preparation work they'll need to carry out. If you need them to remove the wallpaper or fill cracks, for instance, you can expect the job to take longer and therefore cost more.
Find a locally recommended painter and decorator
FAQs

Can I paint my 4 bedroom house myself?
Interior painting is one of the most popular DIY home improvement activities. However, to make sure that your paint job lasts, you'll need to spend time properly preparing your walls. This might include sanding, scraping, filling and using primer.
Interior painting is likely to take you a lot longer than it would take an experienced professional and you're unlikely to get the results that a professional can achieve. We recommend hiring a professional painter and decorator to get the best results.
How many coats of paint should I use?
The number of coats of paint you'll need depends on whether you're painting over a dark colour, whether you're planning on using primer and whether you need to cover up any stains.
If you're just freshening up rooms, one coat may well do the trick. However, if you're changing the colour of a room, you're likely to need at least two coats of paint, and up to six if you're painting a light colour over a dark one. You can reduce the number of coats needed by using a primer. If you're at all unsure, we recommend hiring a professional to do the job for you.
Find a locally recommended painter and decorator