Last updated on September 6th, 2022
Coving cost guide
If you're looking for a simple way to add character to your home, coving could be the answer. To help you budget, we've put together this guide to the average coving cost in the UK.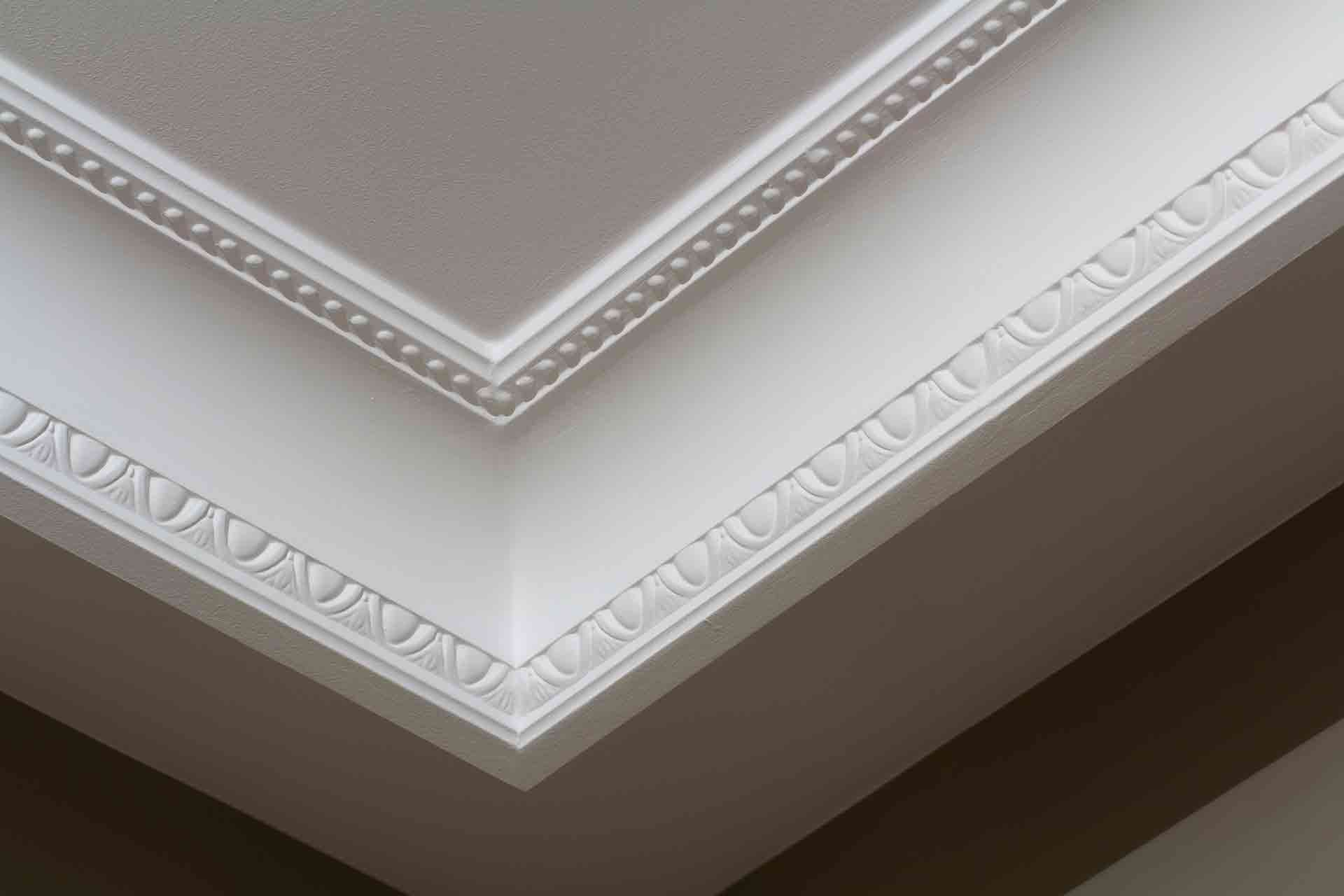 Coved and corniced ceilings were extremely popular in houses built in the UK in the 1900s because of the added glamour it provided. The good news is they're making a comeback. But the question is…
How much does coving cost?
| Cost provided item | Unit | Average UK cost |
| --- | --- | --- |
| Coving installation | Per tradesperson per day | £300 |
| Coving supply and fit | Per metre | £37.50 |
| Standard coving cost (supply and fit) | Per room | £335 |
| Bespoke plaster cornice (supply and fit) | Per room | £850 |
The average coving cost in the UK is £37.50 per metre, for supply and installation of the coving. For a whole room, you're looking at a coving cost of at least £335 on standard coving.
If you're looking for more ornate plaster cornice, the cost for the room would be around £850.
The price you'll pay for coving will depend on a number of factors, including:
Size of the room
Number of rooms
Type and quality of materials used
Design of coving or cornice
The complexity of the installation
If old coving needs to be removed
Any prep work needed
Where you live
Coving installation cost
Many coving specialists will quote you a cost for supply and installation together. However, if you want to source your coving independently, then you can hire a tradesperson to simply install the coving for you.
Installing coving is a two-person job and the average coving installation cost per trade will be at least £300 per tradesperson per day – though some will charge by the hour depending on the project.
Therefore, it's important to discuss the details of what's included in the price when getting quotes from local coving experts.
Reasons to install coving
If you're looking for reasons to get ordering that coving, then here are just a few that might convince you:
The perfect finishing touch to a room
Changes the style of your interior design
Can add value to your property
Used by leading interior designers around the world
Quick and easy to install
What's the difference between coving and cornice?
Many people use the terms coving and cornice interchangeably, so it's no wonder that there's some confusion around the terms. Some use cornice to describe all mouldings that join a wall to the ceiling, but here's how we differentiate the two:
Coving – A simple moulding design that has a uniform profile and often projects out across the ceiling to the same distance as it drops down the wall. Some coving may have a level of detail in the design, but it tends to be uniform along the length of the coving itself.
Cornice – A more elaborately designed, ornate moulding that gives more character and typically a more dramatic effect. The shape of the cornice can be particularly elegant with a complex design that varies in profile along its length – often seen in period buildings from the Victorian, Edwardian and Georgian eras.
Useful coving checklist
Choose the style of coving (or cornice) that matches the interior look you're going for.
Make sure your walls and ceilings are in good condition (if not, you might want to get a plasterer in first).
Speak to local coving specialists for their professional advice and accurate quotes.
Shop around for fair and competitive coving costs.
Always hire a tradesperson with relevant experience and accreditations.
See the tradespeople we've checked and recommend for your job