Demolition cost
Building your dream home or upgrading an existing property may involve breaking a few eggs – or in this case, demolishing a few walls (or a whole house).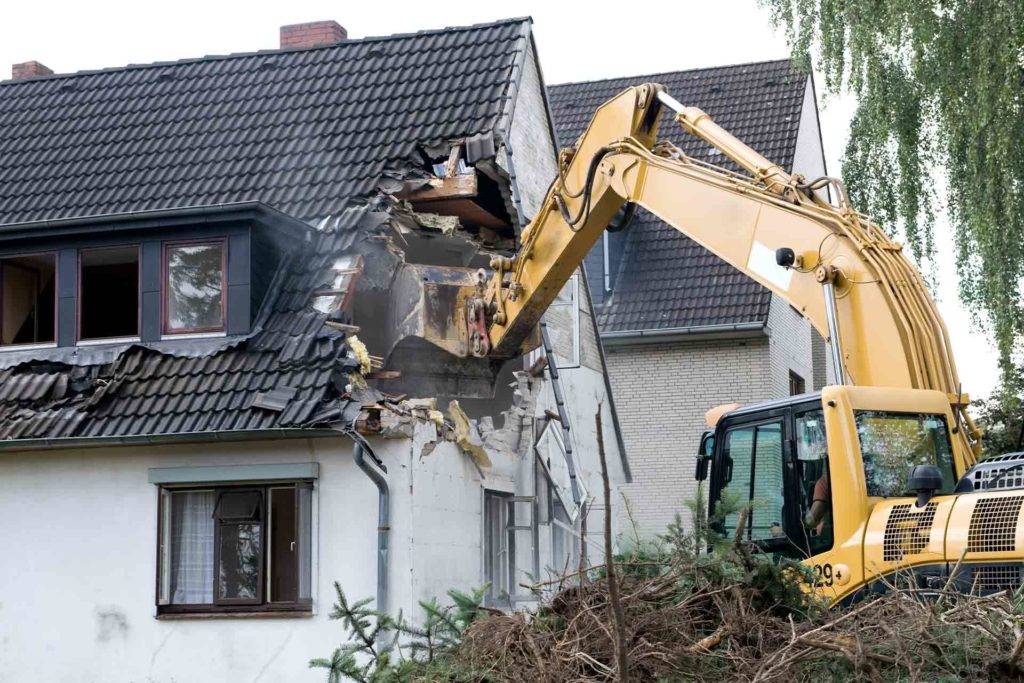 Demolition costs
You might need to knock down an existing house, or you want to demolish part of your home to build a new extension. Whatever your project, it's useful to know how much it could cost you. It's also important to hire professionals to ensure they use the right demolition method for the building type.
To get the average UK prices for demolition work, we spoke to the online estimators at My Build Estimate – a professional estimating company monitored by the Royal Institution of Chartered Surveyors (RICS).
How much does it cost to demolish a house?
Demolition type
Range - Low
Range - High
Average cost
Small house (80-120m2)
£4,000
£9,500
£6,750
Large house
(200-250m2)
£12,500
£27,500
£20,000
Garage demolition
£1000
£3,000
£2,000
Remove a load-bearing wall
£1,200
£2,000
£1,500
The demolition cost will depend on the size of your house, and the materials it's made up of. The average cost to demolish a small detached house (80-120m²) is around £6,750. For a large detached house (200-250m²), the average demolition cost is about £20,000.
The biggest part of the total demolition cost is the disposal of the materials, as demolition companies will charge haulage and landfill fees. That said, you can reduce the price you pay for demolition if any of the 'waste' can be reused.
How long does demolition take?
The timescale for demolition will vary, depending on the scale and complexity of the project. As a guide, demolition usually takes 4-8 days to complete. If it's a semi-detached or terraced house you're demolishing then it will increase the time and cost.
Find your nearest approved demolition experts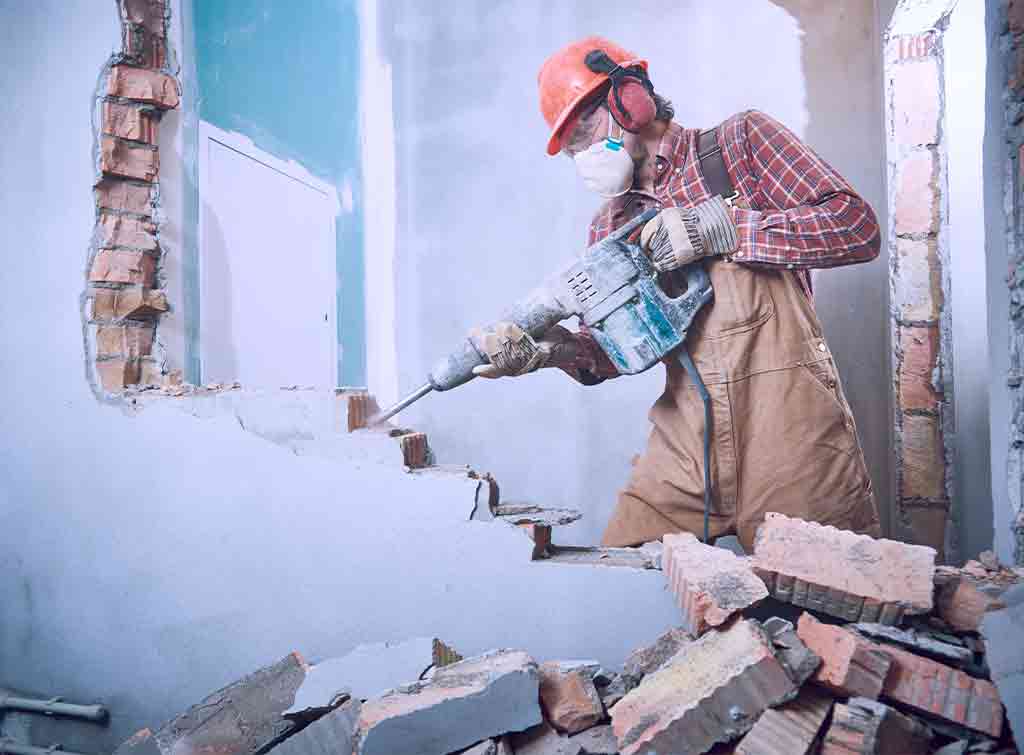 Cost to remove a wall
If you want to remove a single wall in a house, instead of the whole house, that will obviously be cheaper. If you plan to remove a load-bearing wall, you'll need to apply for a building notice and organise a building inspection – both of which will add to the cost.
The average cost to remove a load-bearing wall (without building notice or inspection costs) is about £1,500. If the wall you want to demolish is a party wall then it will be more expensive. You'll need a qualified surveyor to conduct additional structural checks and any changes will be subject to a party wall agreement.
Garage demolition cost
Sometimes a garage no longer serves its purpose, or it's in poor condition and needs demolishing. The most influential factor in the cost of garage demolition is the type of materials involved, as this will usually dictate the amount of labour involved in the job.
The size of the garage will have some impact on the cost – with a double or triple garage, or two-storey garage costing more to demolish than a standard single one-storey garage.
The average garage demolition cost is around £2,000. That price usually includes the cost of labour, skip hire and waste fees, and removing the concrete base.
Find your nearest approved demolition experts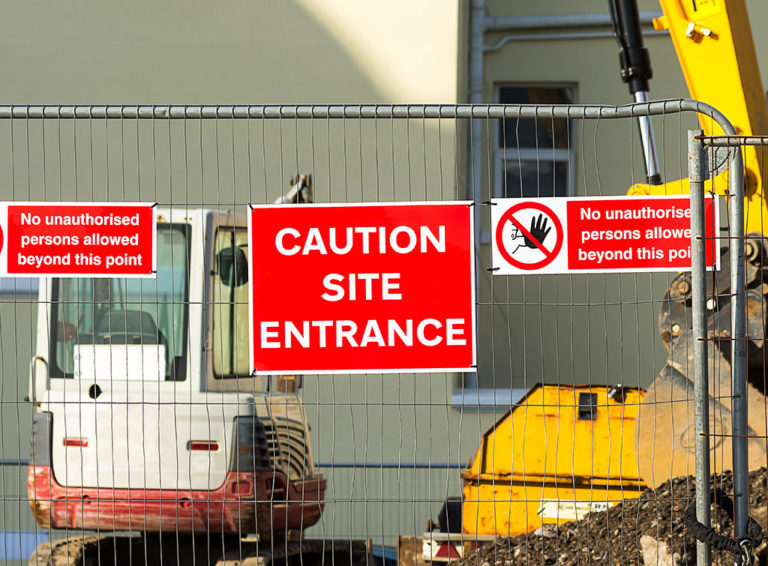 Factors affecting demolition costs
The total price of your demolition project will depend on a number of influential factors, including:
Size of the demolition site
Type and variety of materials
Type of demolition needed (e.g. top-down demolition, hand demolition or demolition by explosive)
Presence of any hazardous materials (e.g. asbestos)
Credit values from salvageable materials
Any restrictions on access to the demolition site (demolition in built-up areas and city centres will usually cost more)
Do I need planning permission for demolition work?
Not usually. Demolition is classed as "permitted development", which means it doesn't normally require planning permission. However, it's worth noting that permitted development rights can be removed or restricted, commonly for listed buildings or in Conservation Areas. Always check with your local authority before carrying out any demolition work.
You will also need to ensure that there are no protected species such as bats and nesting birds living in the building. An ecologist will be able to help with this.
What happens for the demolition of non-detached houses?
If you are planning to demolish a terraced or semi-detached house, then you need to consider the neighbouring properties. The adjoining buildings are entitled to a right of support according to the law. This will add to the cost of your demolition work.
Any demolition work you carry out will need to incorporate supporting the remaining buildings. And if your demolition affects a party wall then a party wall agreement will need to be negotiated (England and Wales).
Useful demolition checklist
Speak to your local planning office to check that your demolition project won't need any special permission and check that there are no protected species living in the building.
If you're demolishing a semi-detached or terraced house, remember to consult with neighbours before carrying out any demolition work.
Contact your local demolition experts for professional advice and accurate prices.
Confirm with the demolition company what they consider 'salvageable materials' (metals, bricks, tiles, slate, etc) and what the credit value will be.
Shop around for fair and competitive prices.
Always hire a tradesperson with demolition experience and relevant qualifications or accreditations.
Find your nearest approved demolition experts
Good jobs, guaranteed
Get covered when you book with Checkatrade.