Last updated on September 1st, 2022
French drains cost guide
Thinking about French drains for your garden? We'll take you through the average costs to expect as well as some guidance on installation.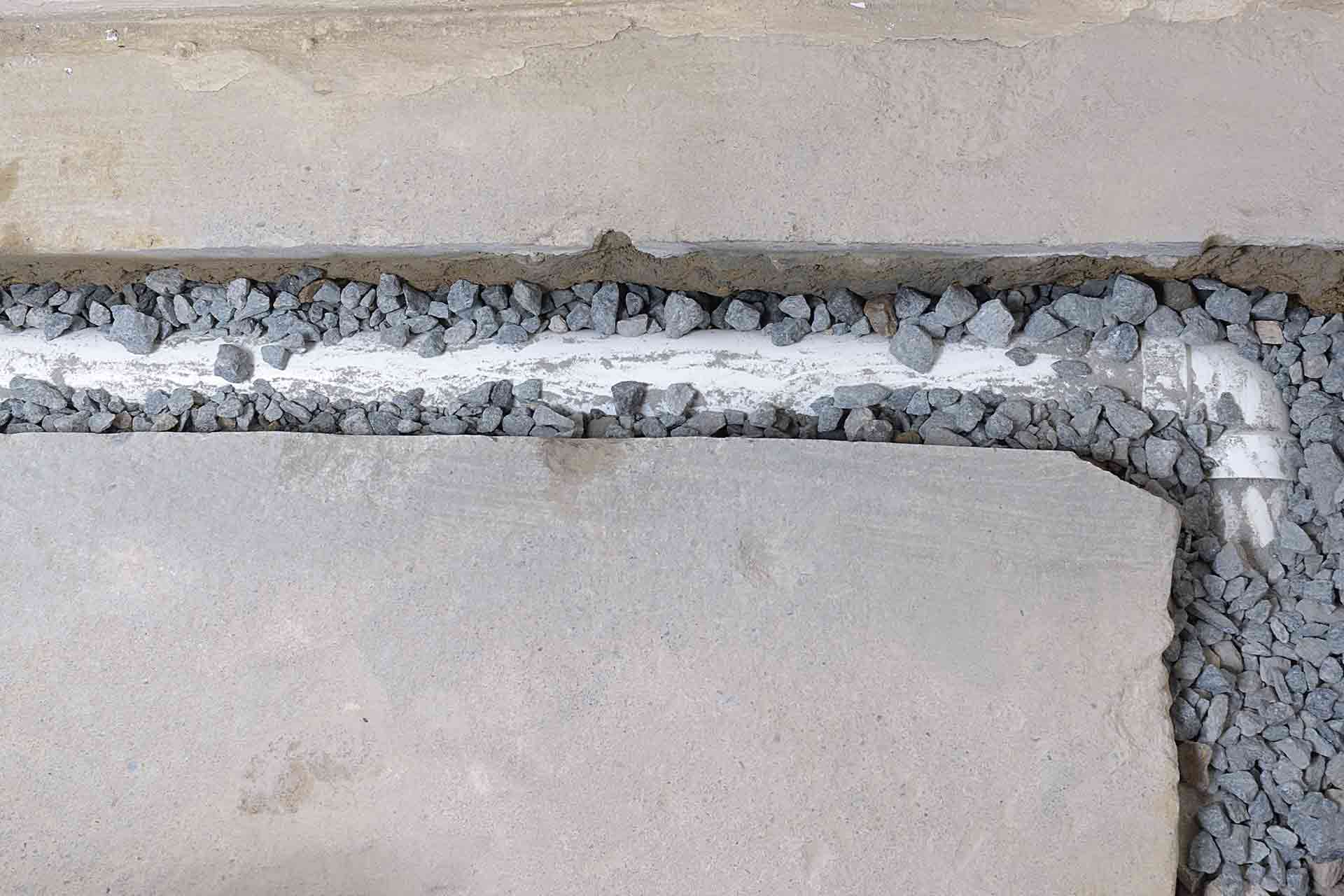 French drains are a smart, sophisticated form of irrigation that can handle the demands of the great British weather.
If you have been considering getting this type of system installed, you will undoubtedly want to get an overview of how much French drains cost.
To get you started, we've put together a guide that explores average pricing and answers those all-important questions on French drain installations.
Cost of french drains
French drains costs can vary depending on the way the drains are installed. There are two ways in which French drains can be installed, and this choice will influence your french drains costs.
The traditional method involves utilising an aggregate in the trench. This allows water to drain away into an acceptable area of land.
The newer method which is gaining popularity involves using landscape fabric and perforated pipes to allow the water to drain into the soil. This more modern approach does have a greater cost outlay at installation, but does allow for easier maintenance, and continued good health for your french drain system.
French drain system cost
| Material | Unit | Average UK cost |
| --- | --- | --- |
| French drains cost | Per foot | £35 |
| Geotextile Fabric | 25m roll | £25 |
| Perforated Pipe | 25m pipe | £50 |
| Labour | Per day | £250 |
The average french drains cost per foot is between £35. The work required by a contractor/tradesperson is specialist, gruelling, labour-intensive work that is well worth that price.
If you intend to do the work yourself and want to go for the more modern design, you should expect to pay around £50 for 25m of pipe. The Geotextile fabric will set you back around £25 on average for a 25m roll.
Although you can keep your French drains costs down by attempting the work yourself – you may incur greater costs throughout the lifespan of your french drains if you complete a sub-standard installation.
Remember: if french drains are engineered incorrectly, you may require the drain system to be dug back up again, possibly deeper, to allow for inlet, outlet, and pumps to be installed to fix previous errors.
FAQs
How long do French drains last?
Typically speaking, the cost of French drains is a one-off expenditure. Once installed, they provide anywhere between 30 – 40 years worth of prime irrigation. If you have installed French drains recently and have problems with irrigation, you should consult a professional tradesperson immediately.
How deep should a French drain be?
When installing new French drains, depth is a key consideration. It is vitally important that your drains are dug deep enough to be sufficient for water diversion. A good rule of thumb is to install french drains that are between 8 inches to 2 feet deep.
Do French drains need an outlet?
If you work with a professional tradesperson or French drains specialist, it is unlikely that you will require an outlet. In theory, the water should be absorbed into the soil as it drains through the perforated pipe.
If you are attempting an install without the help of a professional, you may want to include an outlet and an inlet.
Can I install French drains myself?
Unless you have previous experience with irrigation – we strongly recommend that you don't install a French drain yourself.
The labour is intensive and irrigation is vitally important to the health and longevity of your land or property. To ensure correct installation, use our free search tool to find local specialists in your area.
See the tradespeople we've checked and recommend for your job