Last updated on June 8th, 2022
Glass stair railing cost
Glass balustrades have become extremely popular in recent years, especially in modern architecture. The glass panels, an alternative to spindles on traditional balustrades, can let a huge amount of natural light spread throughout your home. People love glass balustrades for their striking modern look, and the way they open a space.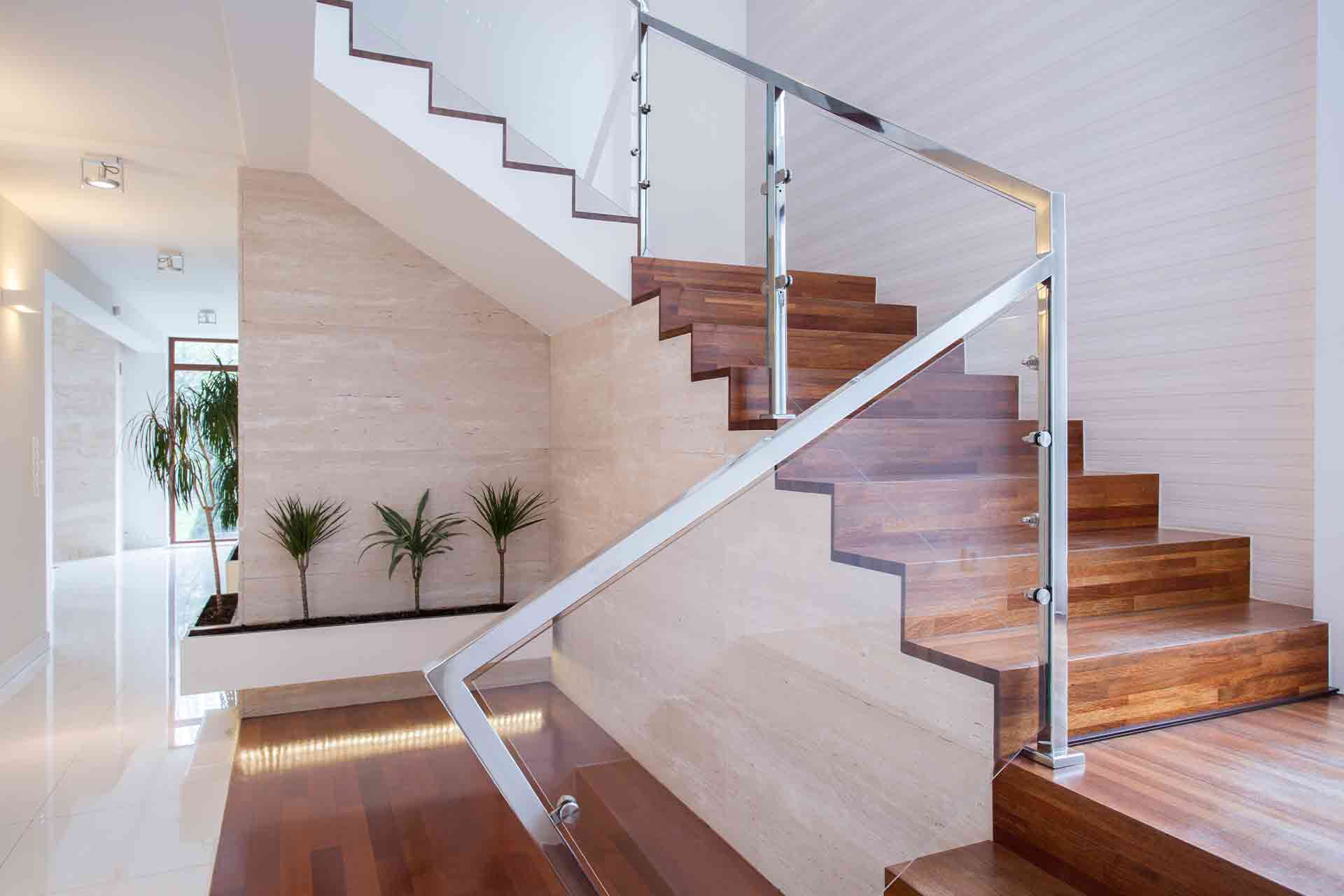 If you've got your heart set on a glass balustrade, read on for an idea of how much the average glass stair railing costs.
| Cost provided item | Unit | Cost - low | Cost - high | Average cost |
| --- | --- | --- | --- | --- |
| Glass railing cost | Per linear foot | £110 | £630 | £370 |
| Handrails | Per foot | £5 | £25 | £15 |
| General builder | Labour per day | £100 | £300 | £200 |
Glass stair railing cost
The typical glass railing cost depends firstly on the size of the staircase. The longer the staircase and the more steps it has, the higher the cost. Turns in the stairs can also cost more, and you may also need to pay for an upper-level balustrade for the landing if needed.
The thickness of the glass can also affect the total price. Glass panels are normally between 8mm – 10mm thick. This is strong enough to provide an effective safety system. But the type of clamp or fixings used to secure the panels may also determine how thick the glass needs to be.
But how much on average does a glass stair railing cost? It depends on all of the above, but you can expect to pay from £110 - £630 per linear foot.
No staircase would be complete without a handrail, for both practical and aesthetic purposes. The good news is that handrails aren't too expensive at around£5 - £25 per linear foot. However, it depends on the specification, materials and length of the handrail.
If you have something bespoke in mind, remember that the more intricate and detailed the design, the more it is likely to cost. This goes for the glass balustrade as well as the handrails and other parts of the staircase.
Last but not least, don't forget about labour costs. You'll need a team of experts to fit your glass staircase, and this often requires a great deal of skill and care. After all, you don't want any of your glass broken during installation. A general builder will usually charge between £250 - £300 per day of work.
See the tradespeople we've checked and recommend for your job
Glass balustrade benefits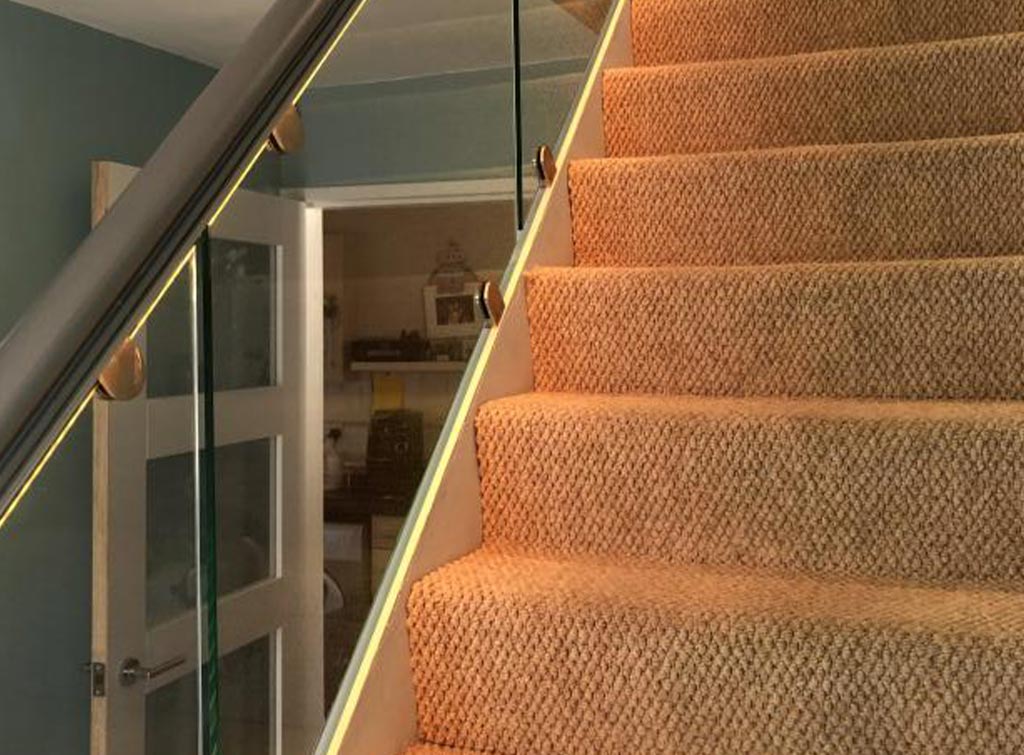 Glass balustrades have all kinds of aesthetic and practical advantages. For example, they can:
Create the illusion of a lighter, airier and larger space
Be easier to keep clean than other staircase types
Perfectly complement wooden stair parts
Offer a modern, stylish design that fits perfectly with contemporary and minimalist decor.
Potentially add value to your home.
FAQs
Are glass balustrades safe enough for busy family homes?
The glass panels used in balustrades are made from thick, toughened glass. This makes them super safe and secure, no matter what your kids or pets get up to. However, you will need to keep on top of cleaning those sticky fingerprints off the glass.
Do glass balustrades need to meet building regulations?
As of July 2014, it became a legal requirement for all glass balustrades to be manufactured by CE marked companies. According to building regulations, all balustrades must meet BS (British Standard) EN 1090-2. These are important things to check when buying your glass balustrades.
See the tradespeople we've checked and recommend for your job