Last updated on March 25th, 2023
How much does it cost to build horse stables?
When planning how much it costs to build horse stables, there are a lot of variables you need to consider. Building horse stables can be expensive, but it is often best for your horse. Horse stables provide shelter through adverse weather, with some breeds actually requiring permanent shelter.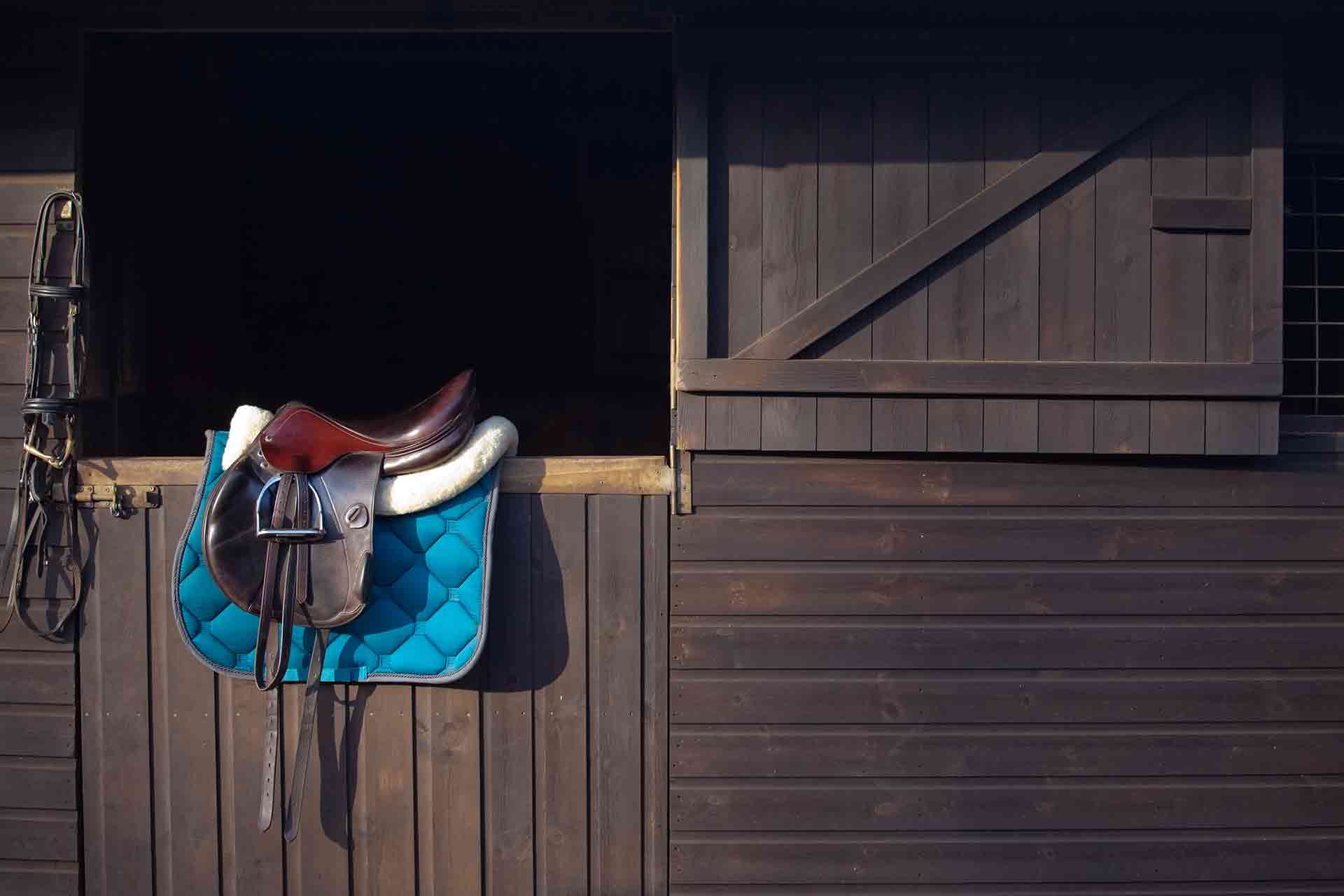 Horse stables are the best way to provide shelter for your animals through adverse weather, as well as deterring thieves and give you the perfect place to store your equestrian equipment. If a horse becomes ill or injured, a stable is a safe and comfortable place for rest and recovery.
Read our handy guide below to find out the average cost to build stables.
How much do stables cost to build?
The cost of building horse stables will depend on the facilities you're having built.
Building a stable for one horse, with just a bit of extra space for storage? In this case, the building cost will be lower compared to building a stable for multiple horses with lots of extra storage space.
The materials used to build the stable will also affect the price. Different kinds of wood offer more insulation and wind protection. This will provide animals with a warmer space and more security. You can also use steel reinforcements inside to increase the sturdiness of the stable.
Canvas stables are a cheaper alternative. However, they can be quite flimsy, and easily damaged in adverse weather. Plus, they have a much shorter life span than wooden structures. A wooden stable will have a higher upfront cost, but it is more cost-effective than renting a stable or having to replace canvas or temporary stables.
A basic, smaller horse stable can start at around £880. For a a two-bay stable with more space and features, you can expect to pay upwards of £1,860.
| Cost provided item | Low cost | High cost | Average cost |
| --- | --- | --- | --- |
| One bay stable | £880 | £1,370 | £1,125 |
| Two bay stable | £1,860 | £2,700 | £2,280 |
| Handyman (per hour) | £20 | £30 | £25 |
| Installation cost | £215 | £285 | £250 |
Can I build stables myself?
With any construction work, it is best to avoid DIY. After all, a botched DIY job could render the stable a hazardous environment for both you and the horse.
To ensure the stable is built correctly and in line with building regulations, it's a better choice to use a professional. This is especially important if your stables will be built using steel reinforcements. Fitting these could be a very strenuous and potentially dangerous task for someone who is untrained.
And if your stable is constructed using large sheets of wood and heavy outdoor materials, heavy-duty building equipment will most likely be needed.
You should also check whether you need planning permission for your stable.
See the tradespeople we've checked and recommend for your job
FAQs
How long does it take for a horse stable to arrive/ be made?
On average, it will take around five to six weeks to build a stable.
Can I install a horse stable myself?
As building a stable involves construction work and building expertise, we do not recommend building a stable yourself.
What is the best material for a sturdy stable?
Wood, preferably oak or timber which has been pressure treated to prevent fungus growth.
What type of tradesperson best suits the job?
A joiner, builder, or handyman.
See the tradespeople we've checked and recommend for your job