Last updated on March 31st, 2022
How much does it cost to build flats?
Building a new block of flats can be a brilliant investment. However, a build of this size requires elite project management and a team of individuals capable of bringing construction to life.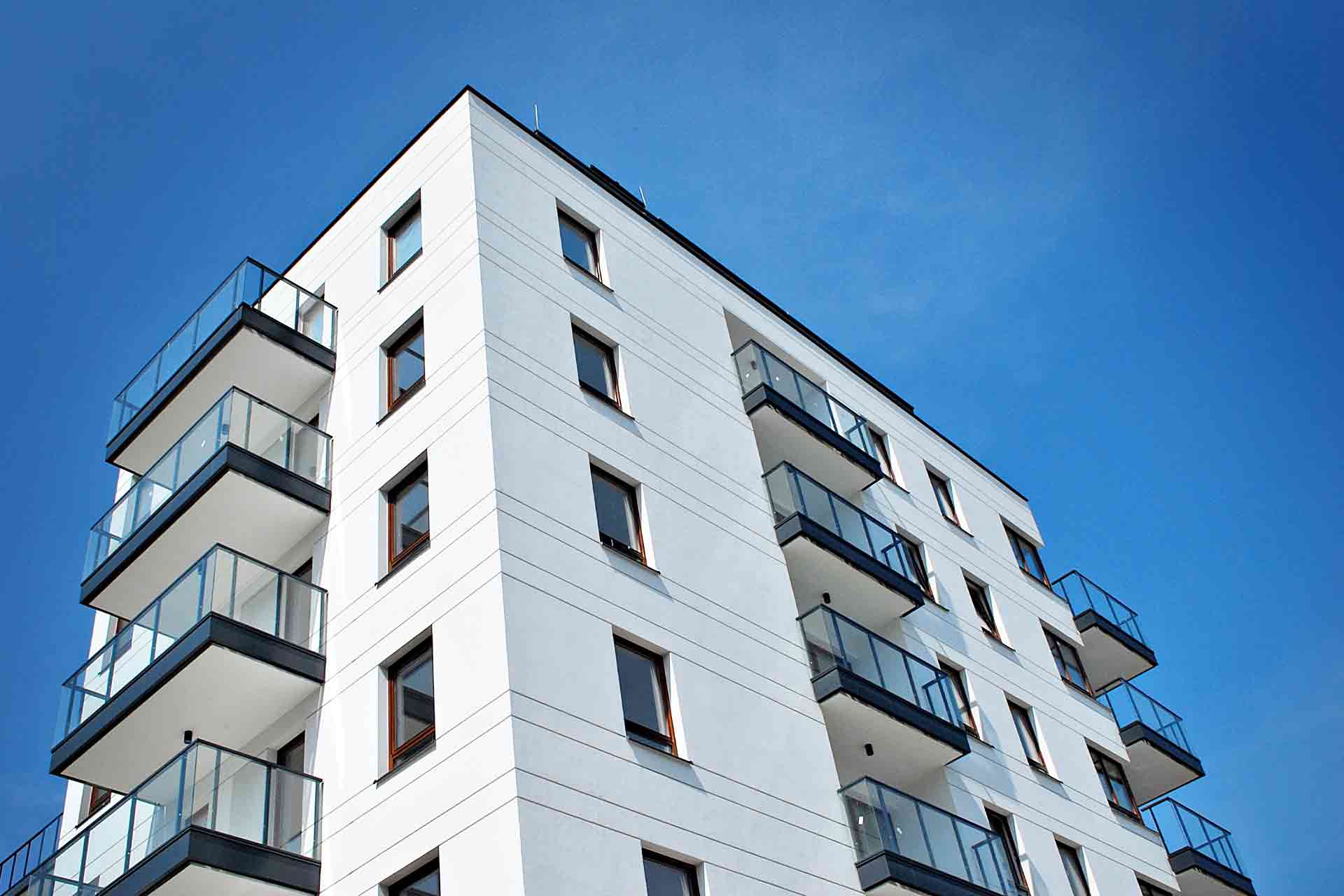 But how much does it cost to build flats in the UK? As you can imagine, the cost to build an apartment block has an enormous range.
Although it's a piece-of-string question, we've broken down the estimated costs for this type of project to give you an idea of how much to set aside in your budget.
Use our FREE search tool to get quotes from tradespeople near you.
How much does it cost to build a block of flats?
| Cost provided item | Unit | Cost - Range Low | Cost - Range High | Average UK Cost |
| --- | --- | --- | --- | --- |
| Typical costs for flat construction | Per m2 | £1,800 | £3,000 | £2,400 |
| Demolition of existing structure | standard detached house depending on size | £6,000 | £12,000 | £9,000 |
On average, the typical costs for flat construction will range between £1,800 - £3,000 per m2. When building an apartment block, your budget will be determined by multiple factors. For a start, the price of the land and whether or not you need to demolish an existing structure before building will play a leading role.
When it comes to land, it won't come as a surprise that densely populated areas like city centres will be more expensive.  If you're dealing with the prospect of demolition for existing buildings, you should factor between £6,000 - £12,000 for a standard detached house.
The cost to build an apartment will also depend on the construction method used. Prefab will be cheaper than building with steel from scratch, and estimates suggest that prefabricated buildings can be constructed in half the time.
Top tip: Remember to factor into your budget the cost for finishing, architect and contractor fees – not to mention landscaping and many of the soft costs like interior design, decoration and furnishings.
See the tradespeople we've checked and recommend for your job
FAQs
What is the most expensive part of building a block of flats?
The land is usually the most expensive part of buying a block of flats – however, if you have land to build on – the most expensive outlay is likely to be the wood required. Depending on the ground conditions, you may also find the foundations of the flat block are one of the most costly elements of the project. If you're adding a car park or basement area to the apartment block, this will also be one of the major outlays in your investment.
Top tip: If a ring beam foundation is needed and/or a concrete piled foundation is required, we recommend getting three quotes for the work.
Can a flat have two floors?
Two storey flats, also known as maisonettes, are incredibly popular among working professionals and young couples. Unlike in regular flat blocks, maisonettes have no shared corridor or lobby area. Residents exit directly from their flat's front door. Although the costs to build two-storey flats will be more expensive, they are more valuable on the market.
How do you calculate the construction cost of a flat?
Arriving at an exact figure for new flats per square foot might not be realistic. However, you may be able to get a ballpark figure by taking the total cost of your project, as quoted by your builder, and dividing this figure by the total number of square feet in your project.
See the tradespeople we've checked and recommend for your job