Last updated on September 7th, 2022
How much does it cost to install a reversing camera?
Even for the most experienced of drivers, reversing into tight spaces can be a challenge. Adding a rear-view camera can give you the extra eyes you need to keep your car scratch-free.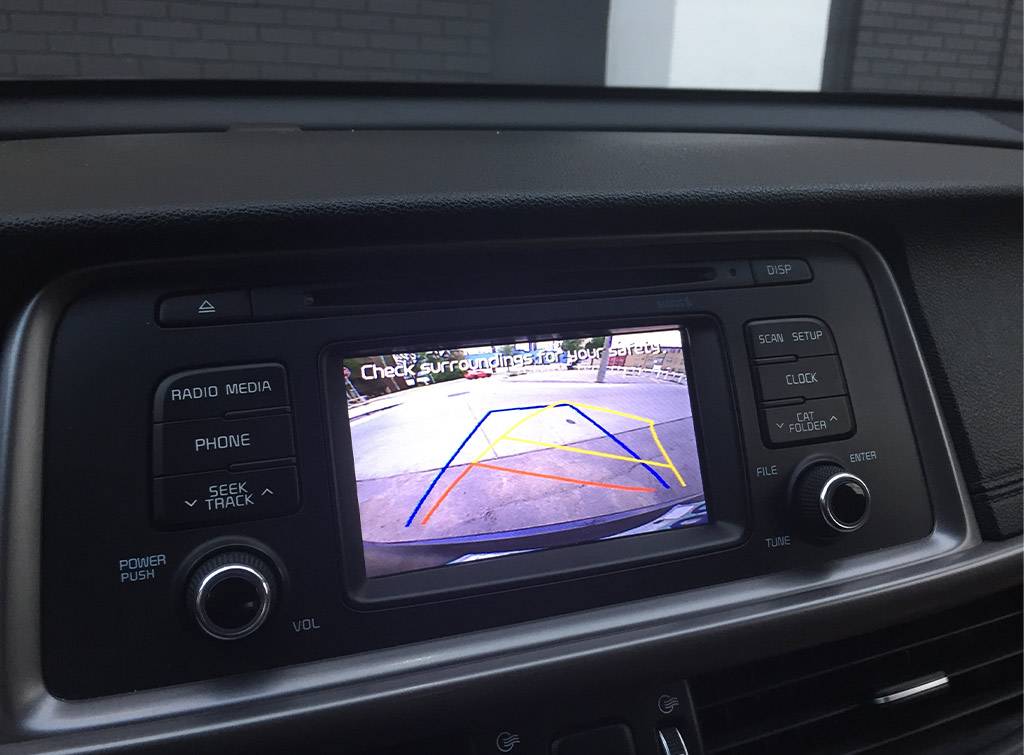 How much does it cost to install a reversing camera?
If you're thinking about enhancing your car with a back-up camera but aren't familiar with the process, it's worth factoring in the price of a mechanic to help.
The last thing you want is a surprise bill. Read our cost guide below to familiarise yourself with the average UK prices for this service before hiring a professional.
Rear view camera installation cost
| Cost provided item | Cost+VAT (Range Low) | Cost+VAT (Range High) | Average UK cost |
| --- | --- | --- | --- |
| Reversing camera | £80 | £200 | £140 |
| Installation cost | £150 | £200 | £180 |
As you would expect, the cost of reversing cameras will depend on the type of vehicle you own and how many cameras you require.
A basic single camera system can be installed for an average cost of £150+ VAT.
More high-end systems will come with a higher price tag of around £200+VAT.
With this in mind, we recommend budgeting at least £180 for installation alone.
How does a reversing camera work?
Thanks to advances in technology, rearview cameras have become more sophisticated in their ability to detect obstacles. When the car goes into reverse, a backup camera will show two parallel lines to help direct you into a parking space with ease.
Some rearview camera systems also feature a middle line to further enhance your precision, keeping the car centred in the space.
Modern cameras feature colour displays that change the colour of the guidelines from green to yellow to red the closer you get to an obstacle.
Combined with rear-facing sensors, this technology is considered a must for drivers looking to enhance the safety of their vehicles.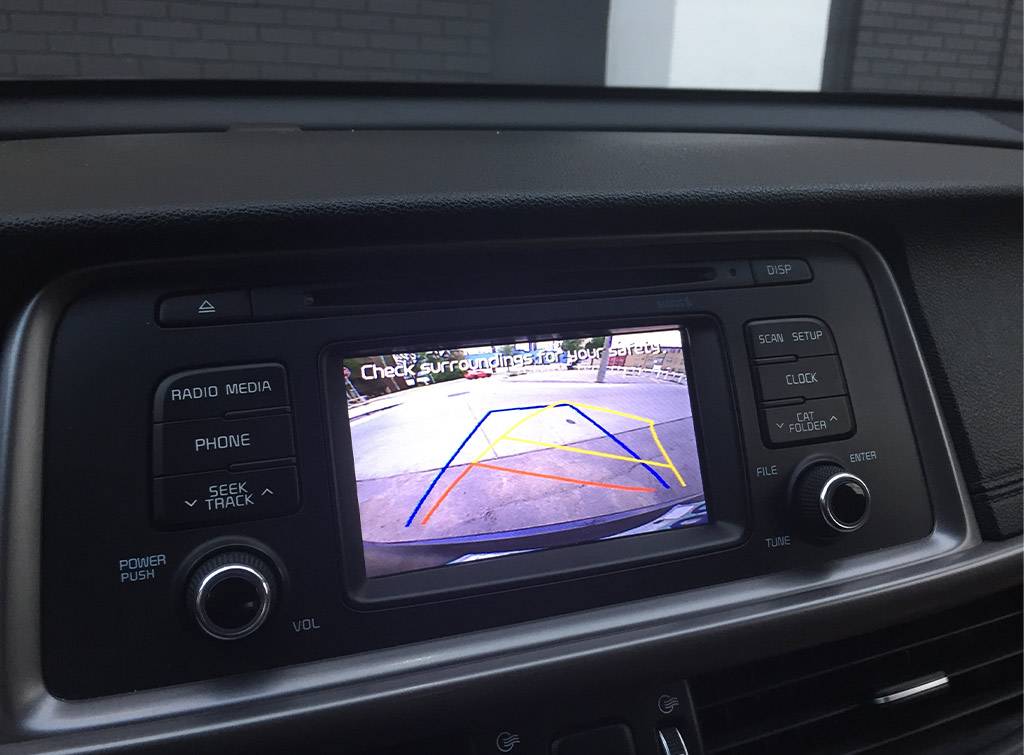 What are the advantages of installing a reversing camera?
As well as preventing damage to your vehicle, a rear-facing camera can help to protect the people inside from injury-causing accidents.
By expanding your field of vision below the rear window or trunk level, a reversing camera can eliminate pesky blind spots, making it safer and smoother to drive and park your car.
For any drivers who tow a trailer, installing a rearview camera can make all the difference. With a wide-angle view of the trailer on the camera display, you can ensure your trailer lines up with the vehicle.
See the tradespeople we've checked and recommend for your job
Tips for choosing a reversing camera
When buying a backup camera, we recommend purchasing a product that is reliable and durable. Look for the following specifications when browsing the market:
Additional LED lighting for night parking
Waterproof sensors
Colour and audible sensors
A wide-angle camera for a better view
Reversing camera installation cost calculator
When it comes to calculating the cost of installing a reverse camera in your car, there are a number of factors that will affect the total price you pay. Firstly the make and model of your car will influence the installation – older vehicles may require additional electrical work to successful install a reverse camera.
The other major factor is the make and model of the camera itself. Some reversing cameras will cost more to install due to the complexity of the setup.
If in doubt, speak to your local reversing camera specialists about your car and your needs. They should be able to advise you on the best model reversing camera for you and let you know roughly how much it will cost.
Reversing camera installation quotes
We always recommend obtaining at least three quotes from our trusted tradespeople.
Our request a quote feature is perfect for getting quotes: you post details about the work you need doing and we'll send it out to local tradespeople in your area. Try it out – it's quick and easy!
Reversing camera installation hourly rates
The average hourly rate for a mechanic or reversing camera engineer to carry out the installation work is around £30-£60 per hour. The price will vary depending on the individual tradesperson, their experience and where you live.
It's always a good idea to ask for costs upfront when getting quotes for the work, including the hourly rate for additional time spent – just in case the job turns out to be more complex than they originally planned for.
FAQs about installing a reversing camera
Is a rear view camera worth it?
As of 2021, reversing cameras will need to be fitted to all new cars. If you haven't already got a rear-view camera installed on your vehicle, it's a small upfront cost that can make a big difference in the long-term.
Can I leave my backup camera on all the time?
Yes. As long as the installation has been carried out correctly and the product is of a good standard, you should be able to leave it running at all times.
How much does it cost to install a reversing camera?
Costs will inevitably vary between brands. Ultimately, how much you pay will come down to the budget you have available. The average reversing camera price is £140, with an average installation cost of £180.
See the tradespeople we've checked and recommend for your job