Last updated on May 10th, 2022
Kitchen vinyl floor installation cost guide
If you've settled on vinyl for your new kitchen floor and are looking for budget insight, our kitchen vinyl floor installation cost guide is here to help.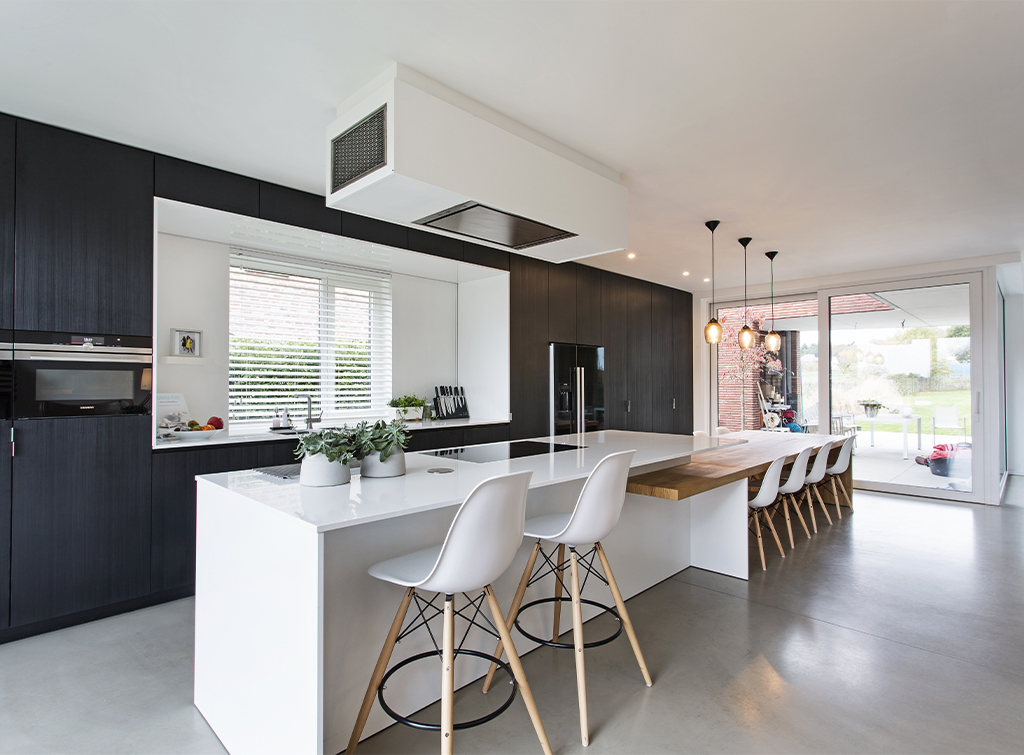 When choosing your kitchen flooring, it's important to think about your budget and factor in any other elements of the kitchen that may also need work. You don't want to start a project you can't finish, so to help plan your kitchen vinyl floor budget in advance, we've put together this cost guide to show you roughly how much you can expect to spend.
Durable, cost-effective, water-resistance and available in a range of designs, vinyl tiles and sheet flooring are perfect for the kitchen. Take a look at our inspiration article to learn more about vinyl kitchen flooring and its many benefits.
Budgeting for vinyl kitchen floor installation
| Kitchen vinyl floor installation costs | Unit | Price range - low | Price range - high | Average UK cost |
| --- | --- | --- | --- | --- |
| Vinyl flooring per 18.5 m2 area (materials only) | Per 18.5 m2 | - | - | £530 |
| Labour | Per day | £200 | £250 | £225 |
| Plywood 12mm thick | Per sheet | £20 | £30 | £25 |
| Sheet/roll flooring | Per m2 | £10 | £30 | £20 |
The average cost of vinyl flooring for a kitchen is £530 – based on a floor area of 18.5 square metres. However, the exact costs for your kitchen will depend on the size of the floor area and the design and quality of the vinyl you choose.
You should also expect to pay an average cost of between £200 – £400 for the materials and installation needed for standard vinyl flooring in a medium-sized kitchen.
Vinyl flooring installation is best left to the professionals, who on average will cost you £225 per day. This price can differ if your existing floors need significant preparation. For example, some sub-floors may need to be covered with plywood before the vinyl can be laid.
See the tradespeople we've checked and recommend for your job
Additional materials and costs
During a vinyl flooring installation, you may need to budget for extra costs such as:
Adhesives
Cleaning supplies
Sealant
Roll-out underlayment
Latex screeding
Trim at openings
Removal of old flooring
Before you choose your vinyl flooring, explore our kitchen flooring ideas and take a look at our kitchen design cost guide if you're budgeting for more than just the flooring.
Now that you know roughly what costs to expect, use our Checkatrade Search to find a trusted professional in your local area who can provide you with a specific quote for the size of your room and the preparation needed.
See the tradespeople we've checked and recommend for your job