Last updated on May 31st, 2022
Laptop screen repair cost in the UK
Maybe you mistook your laptop screen for a touchscreen and pressed a little too hard. Maybe you dropped your laptop when lugging it from the bed to the sofa and back again. Or maybe you simply opened the lid and found a rainbow-coloured stripe awaiting you. Whatever the issue with your laptop screen, it's usually fairly easy and cost-effective to repair when you're using a trusted professional. Here, we'll look at the typical broken laptop screen repair cost in the UK.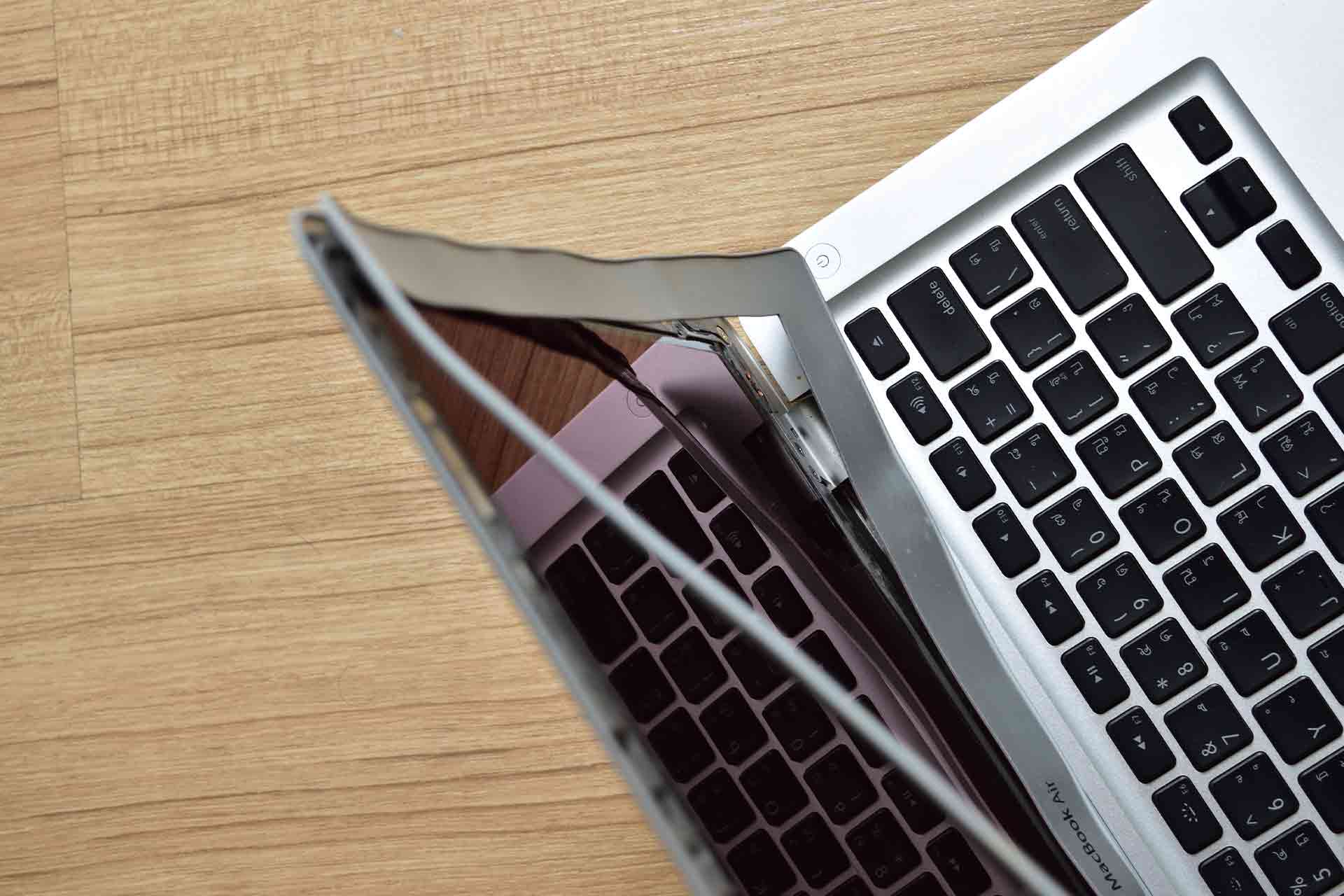 Should I repair my broken laptop screen?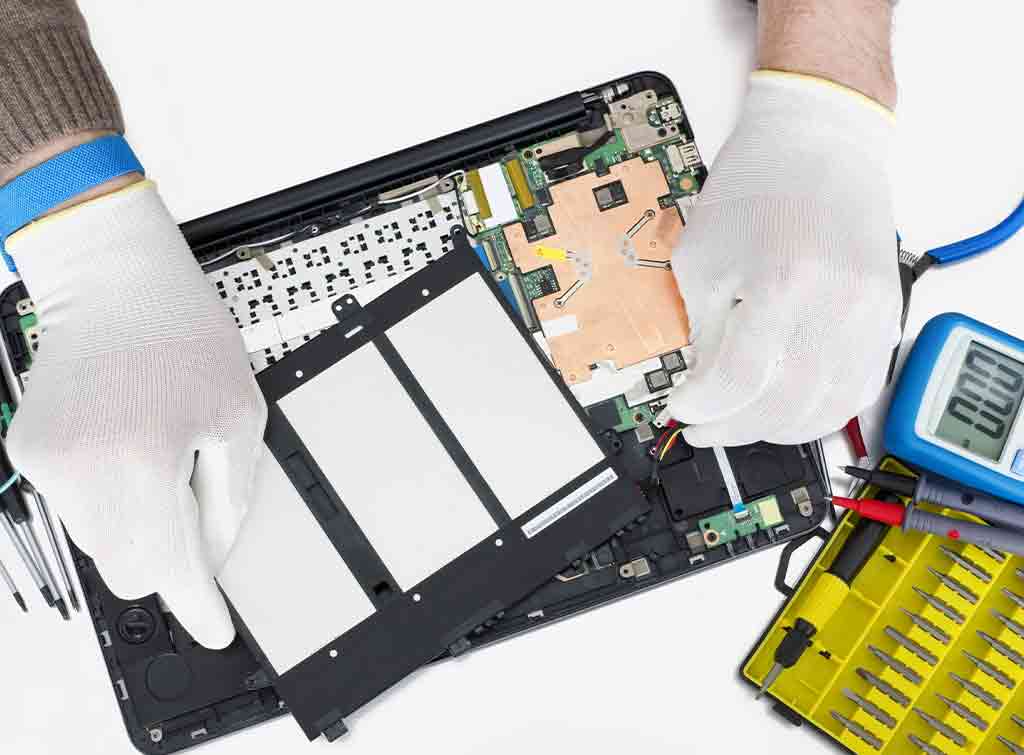 When faced with a broken laptop screen, you'll have to consider whether it's worth repairing it or whether you should just bite the bullet and invest in a new laptop altogether. To help you decide, here are three key considerations you should bear in mind:
How old is your laptop? If your laptop is getting on a bit, you'll need to consider whether there's enough use left in it to make a repair worthwhile. The last thing you want is to invest in repairing the screen and then find it packs in completely just a few weeks later.
What's it worth? If your laptop is worth less than the cost of repairing your screen, forking out on a repair is not going to be worth it.
What is the extent of the damage? On opening up your laptop, a professional may see many more issues than just the screen. For example, there may also be a cracked case. cable tears, cracked components or hard drive issues. These will all push up your laptop 'screen repair' cost.
As you can see, there are some cases where a laptop may not be worth the repair, especially if it's getting old, but how much does it cost to repair a laptop screen in the UK? Repairing your laptop screen is actually an affordable option most of the time, as we'll reveal below.
Average laptop screen repair cost in the UK
| Job | Laptop type | Cost |
| --- | --- | --- |
| Screen repair ballpark (supply and replace) | Broken 15.6" screen | £120+ |
| Screen replacement | Lenovo Carbon X1 2nd Gen | £150 |
| Screen repair (touchscreen) | Lenovo Yoga 700 | £200+ |
| Macbook screen repair/replacement | MacBook Pro 13" - latest model | £100 - £600 |
To get a broken 15.6-inch laptop screen replaced, you're looking at a cost of around £120. This includes the supply of the screen itself, as well as around one to two hours of labour. That said, the total cost can be quite a bit higher, depending on a number of factors such as:
Where you live
The extent of the job
Your laptop's age
The make and model of your laptop's hardware
The brand of software
Broken & cracked laptop screen repair cost UK
You might think it would cost less to repair a broken or cracked laptop screen, as opposed to replacing the screen completely. However, if your screen is broken or cracked, it will almost always need to be replaced. This will usually cost at least £100, as you'll be paying for the parts and components as well as the labour involved.
The price could be quite a bit higher depending on your laptop's make or model. Let's look at the average Macbook screen repair cost as an example…
The average Macbook laptop screen repair cost
Macbooks tend to be pricier than your average laptop, so perhaps it's not surprising that Macbook screen repair costs also tend to be higher.
The average Macbook screen repair cost is around £230 in the UK, which includes replacing the screen. But depending on the age of your Macbook and the extent of the damage, you could end up being charged anywhere from £90 to £600.
See the tradespeople we've checked and recommend for your job
Broken laptop screen repair cost key takeaways
Most broken laptop screens require a complete screen replacement.
The laptop screen repair cost in the UK will depend on the make and model of your laptop, as well as the extent of the damage.
When considering whether to repair your laptop or buy a new one, consider the age of your laptop and how much it's worth.
See the tradespeople we've checked and recommend for your job