Last updated on July 28th, 2022
Mini digger hire cost guide
If you've got renovations coming up that involve groundwork, you may need to hire a mini digger. Find out how much you'll need to budget in our guide.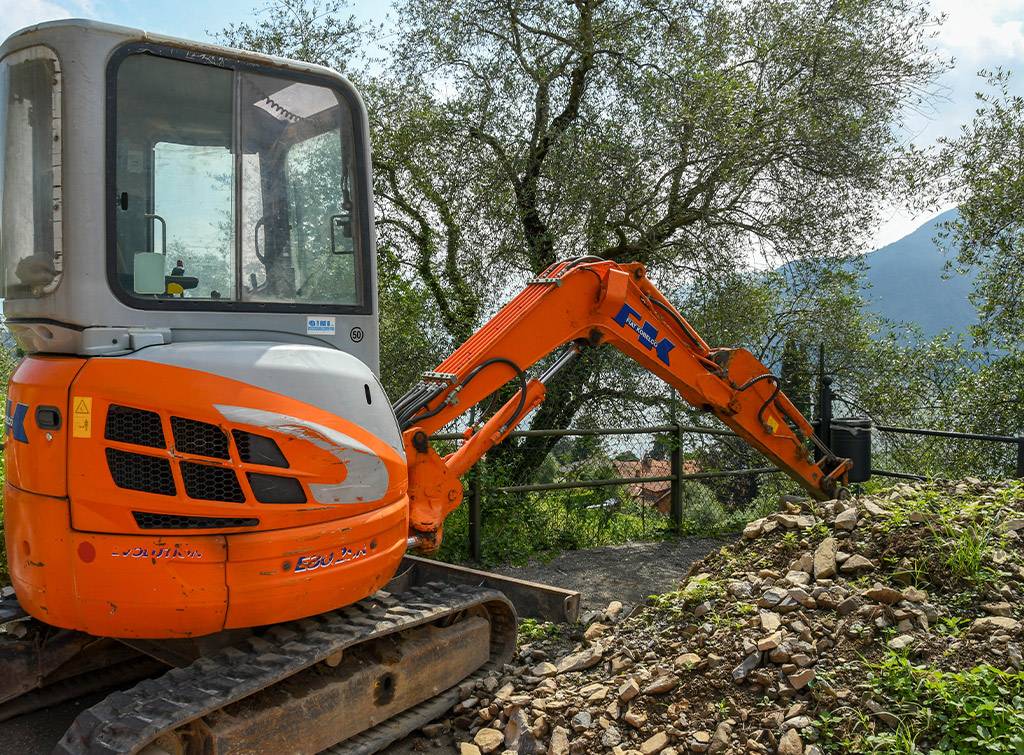 Mini digger hire costs vary depending on the make, model, type of job, and length of hire. They come in various sizes – from micro to 3 foot – and they work best in limited spaces with high visibility requirements.
In this guide, we're going to discuss the various elements involved in mini digger hire costs and what to look out for when it comes to picking the right one for your needs.
What jobs require hiring a mini digger?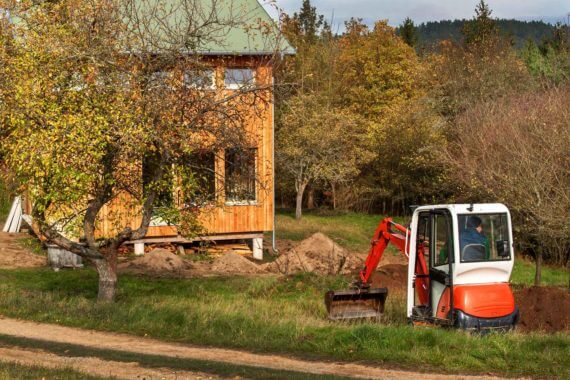 Mini diggers are perfect for smaller jobs. They're efficient machines that make short work of projects such as:
Landscaping and garden renovations
Digging holes for laying foundations, fence posts, ponds or pools
Levelling ground and packing it in
Removing tree stumps
Clearing snow for easier access to your worksite
How much does it cost to hire a mini digger?
Mini digger costs are pricer than they first appear. That's why it's imperative you choose the right size for your requirements and don't overpay for the task at hand.
Cost provided item
Unit
Cost + VAT
(Lower range)
Cost + VAT
(Higher range)
Average UK cost
Micro digger
Per day
£50
£175
£125
Mini digger
Per day
£80
£240
£160
Larger digger (2.8t)
Per day
£190
£390
£290
Mini dumper
Per day
£76
£236
£156
Operator
Per day
£220
£320
£270
Most small jobs need a 1.5-ton operating weight. These types of excavators are strong, manoeuvrable and fit for most projects. However, if you're working on a smaller job in your back garden, such as building a pond, an even smaller micro digger might be a better option.
On average, a mini digger hire cost is around £160 per day. This doesn't include VAT or drop-off and pick-up.
Mini digger and driver hire cost
When it comes to hiring an operator to help you with your project, mini digger costs naturally increase. Expect to pay £270 per day on average for a labourer, although note that this figure varies depending on what part of the UK you live in. For those who live in the south of England, you can expect to pay a little more.
Although the price increases, one benefit of hiring a driver is efficiency. Their skill and experience mean most small jobs are completed within a short amount of time, saving you money when it comes to paying for extra days or damage due to poor operational practice.
Additional costs to consider when hiring a mini digger
This is where the costs of hiring a mini digger start to add up. Extra factors to consider include:
Deposit – often a percentage of the day rate.
Drop off and pick up fees – anywhere between £10 - £30.
Any extra days required – usually two-thirds of the day rate. It's often more cost effective to hire for a week than odd days.
Damage waiver – anywhere between £10 - £50
Insurance – third party theft and liability, which varies from policy to policy.
Days of the week – weekend prices are more expensive than midweek.
Accessories – different jobs will require different digger accessories and these may cost extra.
Fuel – Your digger needs fuel and depending on the size of the job at hand, you might need to top up.
See the tradespeople we've checked and recommend for your job
Mini digger hire cost calculator
When calculating your mini digger hire cost, the most important consideration is the number of days you'd need one for. Most companies give you a slightly reduced price if you hire a mini digger for more than one day.
The other important factor to consider is whether you'd need an operator or not. Whilst an operator may cost £270 per day, they can make your job significantly easier. Also, you will also save on the cost of insurance.
Most mini digger rental companies will offer insurance to cover theft or damage cover, whether to the digger or third-party damage. However, if you hire an operator, they'll have their own insurance. As a result, your mini digger hire cost could be lower than getting it with insurance.
In addition, certain companies might require a deposit when you hire a mini digger. This could be a percentage of the daily rate, a fixed amount or they might just want you to leave your card details with them. Of course, there are some companies that don't require a deposit, and others will waive it for regular customers. However, this is an expense you would need to factor in when calculating your mini digger hire cost.
Finally, you may have to pay a small fee for digger drop off and pick up, if you won't be doing it yourself. This will add to your total mini digger hire cost.
Mini digger hire quote
When looking for a mini digger hire quote, you can get a better deal if you keep certain things in mind.
Look locally: As you know, we always encourage supporting local businesses. However, this move is also for your benefit. If the company is transporting the mini digger locally, you won't need to pay the cost of fuel for long distances.
Provide an accurate timeline: If you think you need the mini digger for a certain number of days, make sure you have accounted for any delays. It will cost you more to add days to the pre-agreed time later than to book the digger for a block of days.
Do it yourself: If you are able to operate the mini digger yourself, you'd be able to save on operator costs, which can be as high as £270 per day.
Insurance cost: If you are operating the mini digger yourself, you will need to invest in insurance, which will obviously add to your mini digger hire quote. It might be cheaper for you to hire an operator, which will not only save you insurance money but also give you peace of mind in case the digger suffers any damage.
Keeping these factors in mind, you would be able to get a realistic quote from companies that rent out mini diggers. In order to find the best price, we recommend you get a quote from three companies.
FAQs about hiring a mini digger
Do I need insurance to hire a mini digger?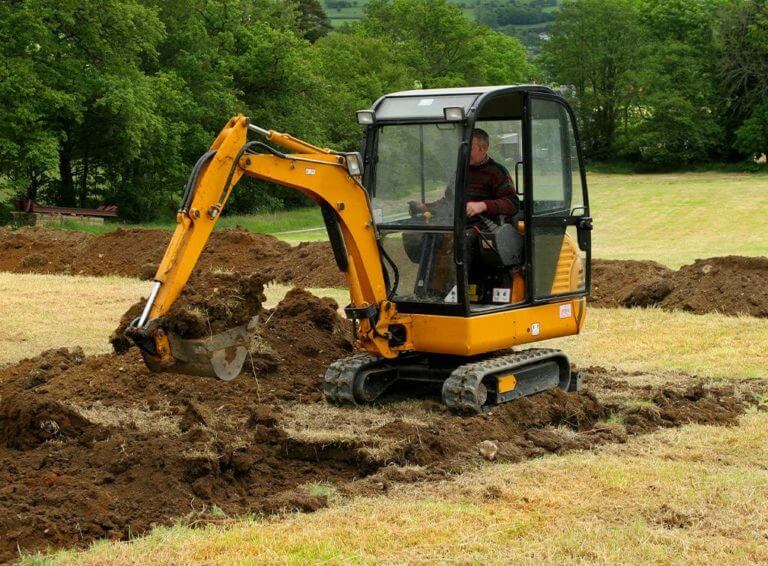 Throughout its hire period, you are responsible for the mini digger's condition and operation. This includes any damage or injury to third parties. Some hire costs will include insurance, but always make sure you read the policy before you agree to its terms.
What's the smallest digger you can hire?
The smallest excavator available to hire is a micro digger, usually with an average operating weight of 0.8 tons. These diggers are designed to fit through side gates or alleyways into back gardens.
Should I hire an operator to help me?
We recommend hiring a mini digger expert if you've never operated a mini digger before. They will be covered by public liability insurance and ensure your job is completed quickly and professionally, saving you potential extra costs in the event anything goes wrong.
See the tradespeople we've checked and recommend for your job