Last updated on May 25th, 2022
Modern kitchen floor cost guide
No matter what type of flooring you choose, it's important to consider your budget and think about any other elements of your kitchen that may also need work.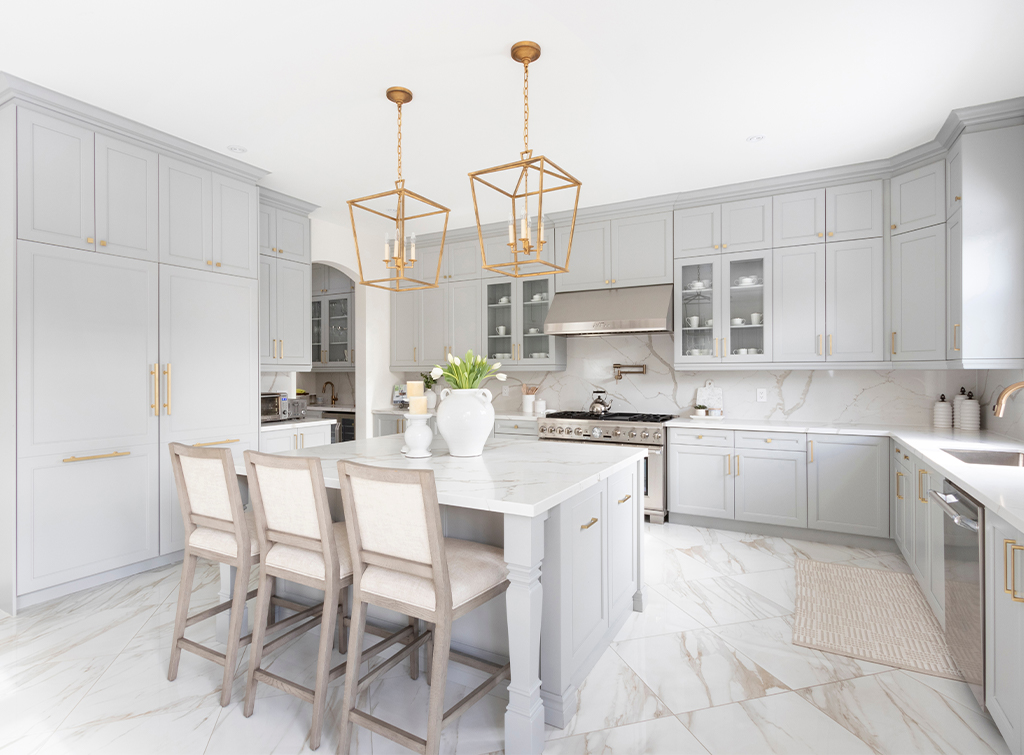 There are so many kitchen floor styles available, from herringbone wood-effect vinyl to bold patterned tiles. If you're trying to decide which flooring material is best for you and your kitchen, take a look at our inspiration article on modern kitchen flooring ideas.
| Modern kitchen floor costs | Unit | Price range - Low | Price range - High | Average UK cost |
| --- | --- | --- | --- | --- |
| Granite flooring | Per m2 | £100 | £200 | £150 |
| Painted floorboards (sanding only) | Per m2 | £10 | £20 | £15 |
| Painted floorboards (3 coats of finish, labour only) | Per m2 | £20 | £30 | £25 |
| Paint | Per 5 litres | £20 | £160 | £90 |
| New polished concrete floor | Per m2 | £120 | £150 | £135 |
| Removal of old sub-floor (if required) | Per m2 | £80 | £110 | £95 |
| Finish to existing concrete floor | Per m2 | - | - | £50 |
When it comes to establishing a modern kitchen floor cost, it's best to set your budget first to determine the type of flooring you can afford. To help you plan in advance, we've put together this simple cost guide to give you an idea of how much different materials may set you back.
Budgeting for kitchen flooring
Budgeting for a kitchen floor will entirely depend on the type of material you choose. For example, natural stone tiles are going to be more costly than vinyl flooring. The installation for different types of flooring will also vary in price depending on the skill level required and the preparation your sub-floor needs.
Popular modern kitchen flooring materials include:
See the tradespeople we've checked and recommend for your job
Additional materials and costs
During any flooring installation, you may need to budget for extra costs such as:
Removal of old flooring
Trimming at openings
Cleaning supplies
Sealant
Adhesives
Grout
Latex screeding
Paint
Before you choose your kitchen flooring, explore our modern kitchen flooring ideas and refer to our kitchen design cost guide if you're budgeting for more than just your flooring.
If you want a more specific quote for the type of flooring, you'll need to know the size of your room and the prep work it needs, use our Checkatrade Search to find a trusted professional in your local area.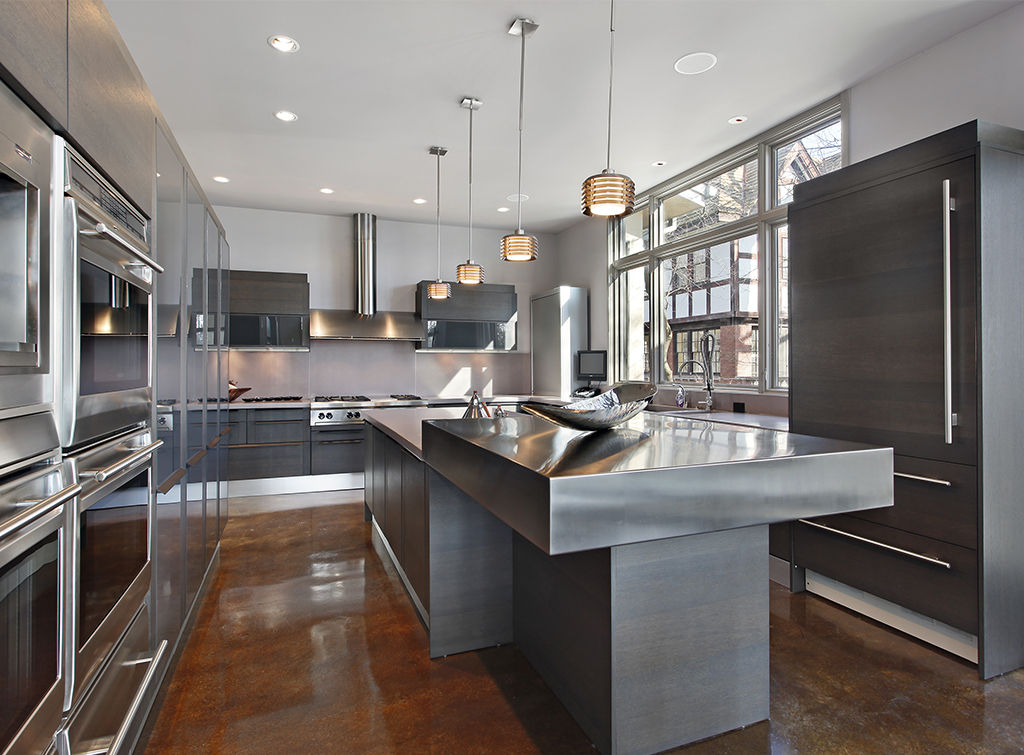 See the tradespeople we've checked and recommend for your job