Last updated on March 31st, 2022
Mulching cost guide
Mulching is used in the garden to improve soil quality, suppress weeds and help the soil around plants to retain water. In this guide, we'll look at the average mulching costs, so you can factor it into your gardening budget for the season.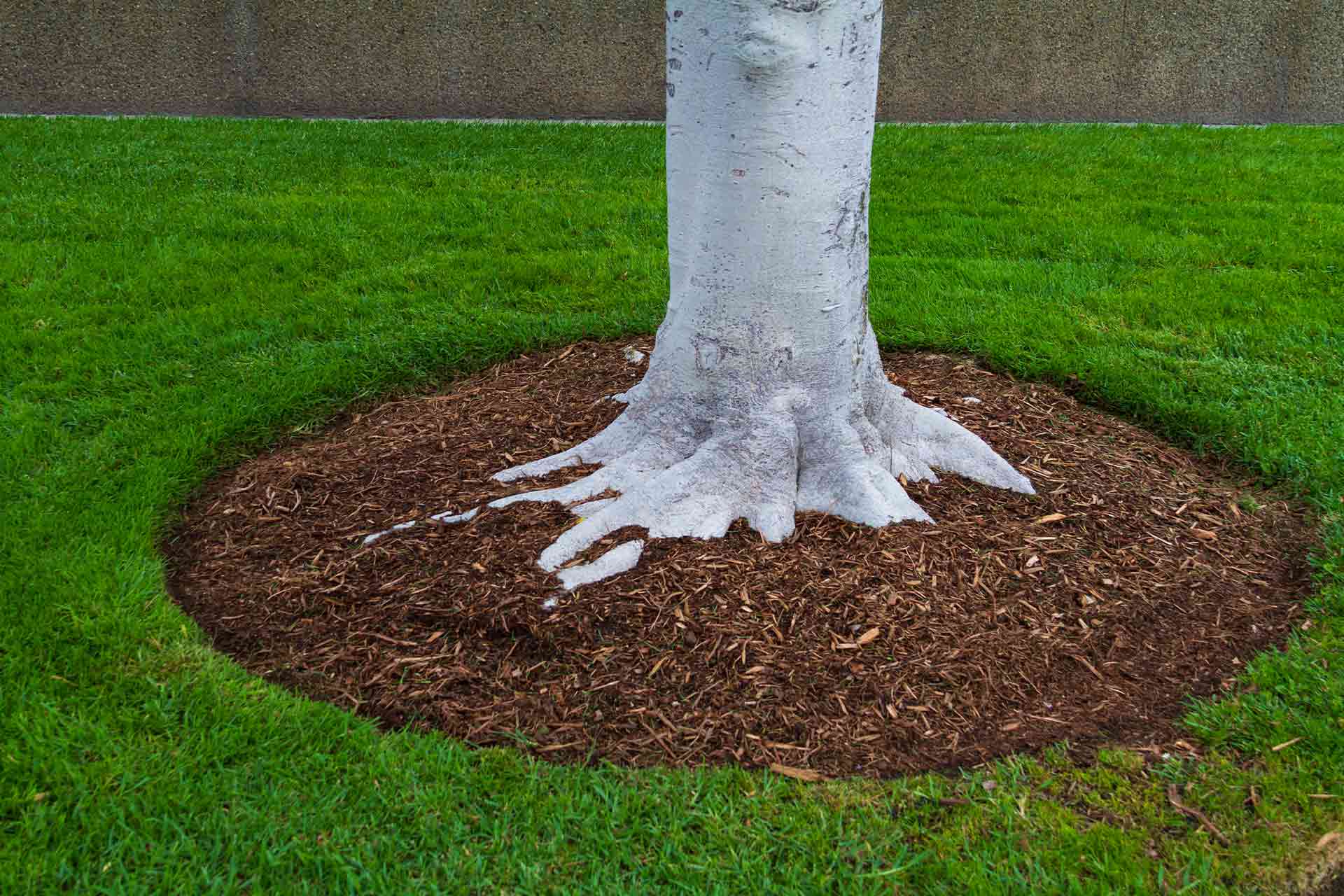 Mulching is used in the garden to improve soil quality, suppress weeds and help the soil around plants to retain water. It can even deter some pests, reduce the need to water plants so often and help your garden look neater and tidier.
But how much does mulching cost? In this guide, we'll look at the different factors affecting mulching costs, so you can factor it into your gardening budget for the season.
Mulching cost
The average mulching cost is between £110 to £300. Most homeowners end up spending around £200 for the mulch, including delivery and incorporating into the soil across a small area.
Project
Cost + VAT
(Range low - high)
Average cost
Average mulching project includes delivery and installation
£110 - £200
£155
Vegetable garden with hardwood mulch
£52 - £90
£71
Play area with playground mulch
£130 - £225
£178
Landscaping area with wood Chips
£260 - £450
£355
What types of mulch are there?
Many types of materials can be used as mulch, and it can be spread in various locations.
One of the most popular types of mulch is made from biodegradable or organic materials. This is made from garden compost, wood chippings, leaf mould, well-rotted manure or seaweed. Biodegradable mulches add nutrients to the soil, to the benefit of your plants.
Alternatively, you can use non-biodegradable mulches made from gravel, slate, shingle or another decorative aggregate to suppress weeds and add decoration to your flowerbeds.
There is also synthetic or man-made mulch, which offers plenty of benefits and lasts even longer than other mulch types.
Organic mulch types
There are many organic mulch types to choose from for your landscaping.
Some merely insulate and protect plants, but do not enhance the appearance of your garden. Other types of biodegradable mulch provide a better appearance, along with benefits that may make them worth the additional cost.
On average, organic mulches cost between £80 and £140 per 1000 litre (m3) bag.
Synthetic mulch types
Synthetic mulch is man-made. It doesn't break down over time, so it lasts longer than most organic mulches. This means it saves you money long term, even though synthetic mulches are usually more expensive than organic to purchase.
Synthetic mulches are usually used for their appearance. For example, rubber mulch comes in a rainbow of colours. Synthetic mulches like rubber mulch cost between £40 and £60 per m2, or around £395 for a 1000 litre (m3) bag.
Checklist for mulch installation
It's recommended to use a professional for mulch application, as it can be labour-intensive. However, you can do DIY touch-up applications when needed.
Never apply more than a 10cm layer of mulch to garden beds. Too much mulch can block sunlight and water from reaching the roots.
Check for dyes before choosing a mulch for your yard. Research has shown that some of the chemicals in dyes react with the chemicals in certain woods and can produce toxins.
Compost can be used as mulch for gardens. Consisting of decayed organic matter, compost is high in nutrients. Worms and bugs help break down the compost and ready it for the soil.
Create an edge around garden beds to stop mulch from being removed by wind and rain.
See the tradespeople we've checked and recommend for your job
FAQs
How much mulch do I need?
To work out how much mulch you need, have a chat with your landscaper or other gardening experts. The amount you need will depend on how large the area to be covered is, plus how sloped or flat it is. The mulch type also matters. Some mulches spread easily so you can use less, while others are denser. This means you'll need more to cover the same area.
Mulch is usually sold by volume in litres or cubic meters (m3), so it is relatively easy to calculate how much you need to fill an area. All you have to do is measure the length, width and depth of the area (preferably in metres). Then, multiply the three figures together to give you the volume in cubic metres or m3. You can use this to work out your overall mulching costs.
The recommended average depth for mulch is 0.03 metres (3cm)
What type of mulch is best?
It depends on your garden and your plants, but mulch made from bark is a great option. It's heavy, so it won't blow around, and it improves the composition of the soil as it decomposes. This creates a lovely fertile soil for your plants. The cost of mulching with bark-based materials can be higher, but it can be worth the extra expense.
What can I use to mulch?
You can mulch with all kinds of materials, from shredded wood, hay or other organic materials to non-organics like gravel.
Should I use cedar mulch?
Cedar mulch is considered one of the poorest choices for mulch. The wood has a reputation for harming plants and it can potentially be toxic to them. However, the beautiful appearance of cedar mulch makes it a good choice for ornamental purposes.
How much does mulch delivery cost?
It depends where you buy it from, but you can expect to pay between £40 to £112 for mulch delivery.
See the tradespeople we've checked and recommend for your job