Last updated on September 9th, 2022
MVHR cost guide
Looking to make your home more energy efficient? Mechanical ventilation with heat recovery (MVHR) can be installed in most buildings to provide air filtration and make the most of the energy that has already been used to heat the property.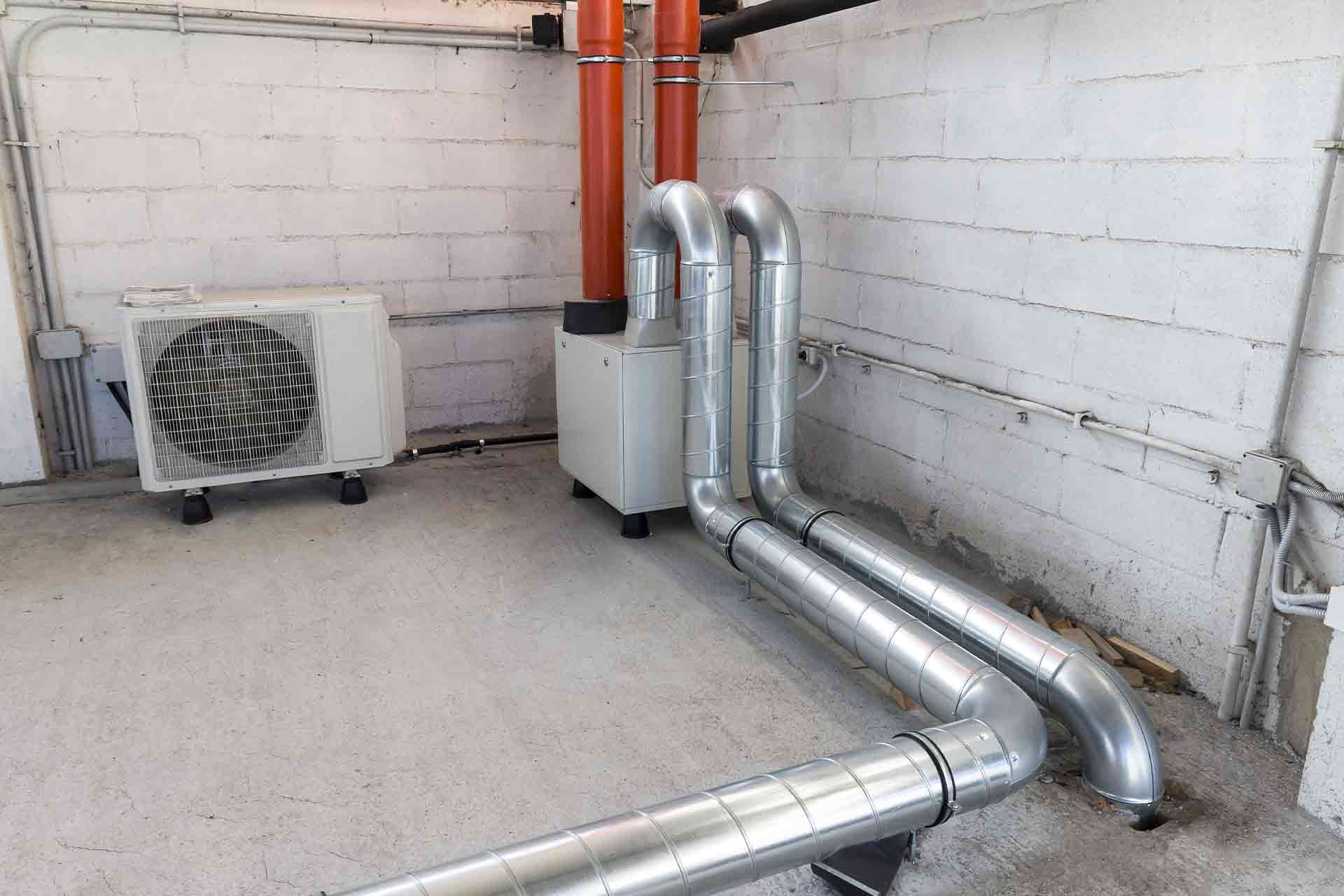 Many new builds come with an MVHR system already installed, but those with older properties would do well to get one fitted. Read on for an overview of the average MVHR installation cost along with key benefits and factors influencing the price.
Ready to get an MVHR system fitted? Use our free search tool to find qualified engineers in your local area who can help.
What is MVHR?
In recent years, concerns have arisen over the indoor air quality of modern and renovated properties and its impact on the health of residents.
In fact, research into the average air quality for homes with natural ventilation revealed worrying results. As a solution to prevent harm to homeowners from oxygen-depleted air, mechanical ventilation with heat recovery systems are fitted to provide a constant flow of fresh and filtered air through a building.
What does the average MVHR installation cost?
Considering the range of variables involved, putting an exact price tag on the cost of MVHR systems isn't straightforward. That said, our estimators have given an average of £6,450 for a domestic MVHR installation cost. This figure will inevitably be higher in the case of retrofit projects as opposed to new build developments. The good news is that the price includes all parts and the design of the system to fit your property – although some companies may charge extra for this.
Commercial MVHR installation for larger offices will inevitably cost more, typically around £10,000 for the unit and a further  £20-£30/m² for suitable ducting installation.
| Type of system | Unit | Average UK Cost |
| --- | --- | --- |
| Design of suitable MVHR system | 2-4 bedroom house | £600 |
| Domestic MVHR unit | 2-4 bedroom house | £3,000 |
| Ducting | 2-4 bedroom house | £2,250 |
| Commissioning of newly installed system | 2-4 bedroom house | £600 |
| Commercial MVHR unit | Average office size | £10,000 |
| Boiler flue economiser | Used for larger heating systems | £7,000 |
Factors affecting the MVHR installation cost
When budgeting for MVHR installation and sourcing quotes, it's worth factoring in the following elements:
The complexities of the existing system
The energy needs of your building
The size of your property
Ease of access to pipework
The scope of work required in building/ renovation
Top tip: try to be as precise as possible in your requirements when collecting quotes so as to not rack up additional costs upon installation.

See the tradespeople we've checked and recommend for your job
FAQs
How do MVHR systems work?
MVHR provides a constant supply of filtered air by extracting air from polluted sources (e.g. the kitchen, bathroom and utility rooms) and pumping out clean air into the rooms we occupy the most in our homes. By retaining the energy that has already been used to heat the building, an efficient MVHR system will reduce the heating demand from 35kWh to 15kWh, at equal ventilation rates.
Is MVHR expensive to run?
MVHR systems have become increasingly affordable over the last decade. As more homes move to a sustainability model, the technology behind MVHR has improved exponentially. An effectively installed MVHR system with top-class materials will, of course, incur a cost but may save on your spending elsewhere.
Can I install an MVHR system myself?
If you have previously installed an MVHR system, you can probably undertake the bulk of the installation yourself. If you have limited or no experience installing MVHR systems, it's not worth attempting an install by yourself, as it is a complex procedure with a multitude of pitfalls inexperienced installers could fall into.
See the tradespeople we've checked and recommend for your job