The foundations to your house, garage or conservatory provide the solid base on which the structure rests. New home foundation costs can vary according to a range of factors, including the size of the building, the soil type, the kind of foundations you are laying and accessibility to the site itself.
In this cost guide, we break down the cost to install new foundations and include a checklist of everything you need to consider before going ahead with the job.
These figures are average costs and can be affected by a range of factors including the size of your new building, the soil conditions, type of foundations and the accessibility of the site.
The costs included are for building the new foundations, and don't include any professional fees you may encounter.
What are the factors affecting the installation of new foundations?
| New foundation installation costs | Cost per square metre (low) | Cost per square metre (high) |
| --- | --- | --- |
| Strip foundations | £100 | £120 |
| Trench fill foundations | £120 | £150 |
Before we dig into the detail, laying foundations is covered by building regulations which means you will need approval from your local authority before any work can take place. Your architect and builder will usually take care of this.
You may also need to notify your neighbours if any works are adjacent to their property, as outlined in the Party Wall Act. We've not included the costs of an architect or any surveyors costs you may need to cover in this guide.
The costs in the table and this guide are from the online estimators at My Build Estimate – a professional estimating company monitored by the Royal Institute of Chartered Surveyors (RICS).
Cost of foundations per metre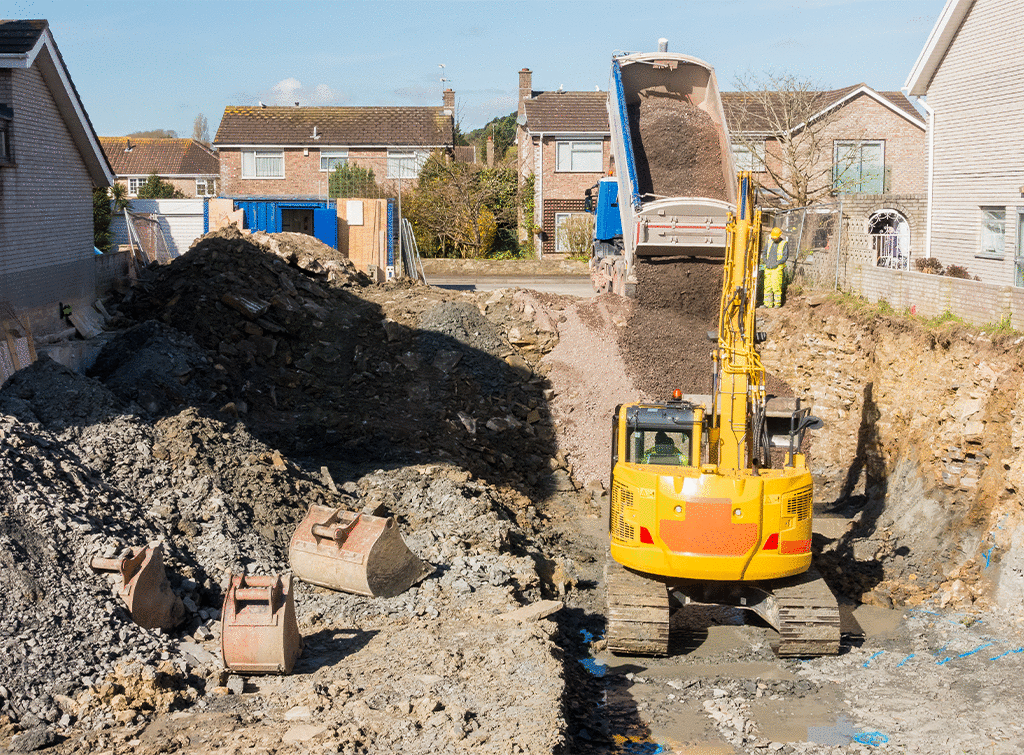 The cost of your new foundations is typically calculated per metre, and is affected by a variety of factors, including:
Type of subsoil – The soil subtype could dramatically affect the cost of your new foundations and dictate which type of foundation you need.
Type of foundation – There are four main types of building foundations: raft foundations, trench fill foundation, strip foundations and concrete slab foundations.
Size of the building/structure – The larger the structure, the more extensive the foundations, and the more it will cost to install them.
Accessibility of the site – Laying foundations involves a large amount of manpower, machinery and building supplies.
The standard depth of a foundation is approximately 1m and a width of 0.6mm. The average cost to install new foundations are:
Strip foundations – £100 – £120 per-metre
Trench fill foundations – £120 – £150 per-metre
(This is based on a width of 0.6m and includes excavation, cart away, and concrete costs)
The cost per square metre of raft and concrete slab foundations will need a building design before providing a costing because there are significant variables.
New home foundation cost calculator
If you're trying to calculate the cost of new home foundations, you need to take a number of factors into consideration to help you work out the cost. The main ones being the size of the home you're planning to build, the type of subsoil you're dealing with and the type of foundation you're planning to lay. With all of that information you should be able to get a pretty accurate quote from local construction experts.
Building foundation hourly rates
To price up the cost of building foundations, you'll most likely be quoted per square metre – rather than an hourly rate for the project. The labour costs will be built in to those quotes, which you can expect to be in the region of £100 to £150 per m2.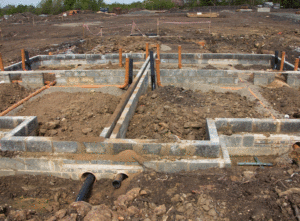 Why is subsoil important?
The soil your property is built on will dictate the type of foundations that are suitable to use. For the purposes of building, the Government classifies subsoil into seven types:
Rock
Chalk
Gravel and sand
Clay
Firm clay over soft clay
Peat
Filled ground
Your chosen tradesperson and building inspector will be aware of the type of soil your property is built upon and can provide advice before work begins.
What are the different types of building foundations?
There are four types of building foundations that may be used to underpin your home, including trench fill foundations, strip foundations, concrete slab foundations and raft foundations.
Trench fill foundations
Trench filled foundations are trenches that are filled just below ground level with concrete to provide a solid base for the structure. Trench fill foundations are simple to build and less labour intensive than other methods, which compensates for the higher cost of materials.
Strip foundations
When laying strip foundations, your builder will excavate a trench and lay a solid base of concrete. They will build up from this base in blockwork until they reach ground, when your builder can switch to laying bricks, stones or your choice of material.
Concrete slab foundations
Concrete slab foundations are foundations made from concrete which is either poured over the ground or laid in individual blocks. Slab foundations are cheap to lay and are very strong and hard.
Raft foundations
Raft foundations involve a solid concrete base (or raft) made up of reinforced concrete being poured on top of the soil covering the entire area of the building. It's used when other methods, such as strip foundations, aren't suitable – where soil pressure is low, for example.
What type of foundations do I need?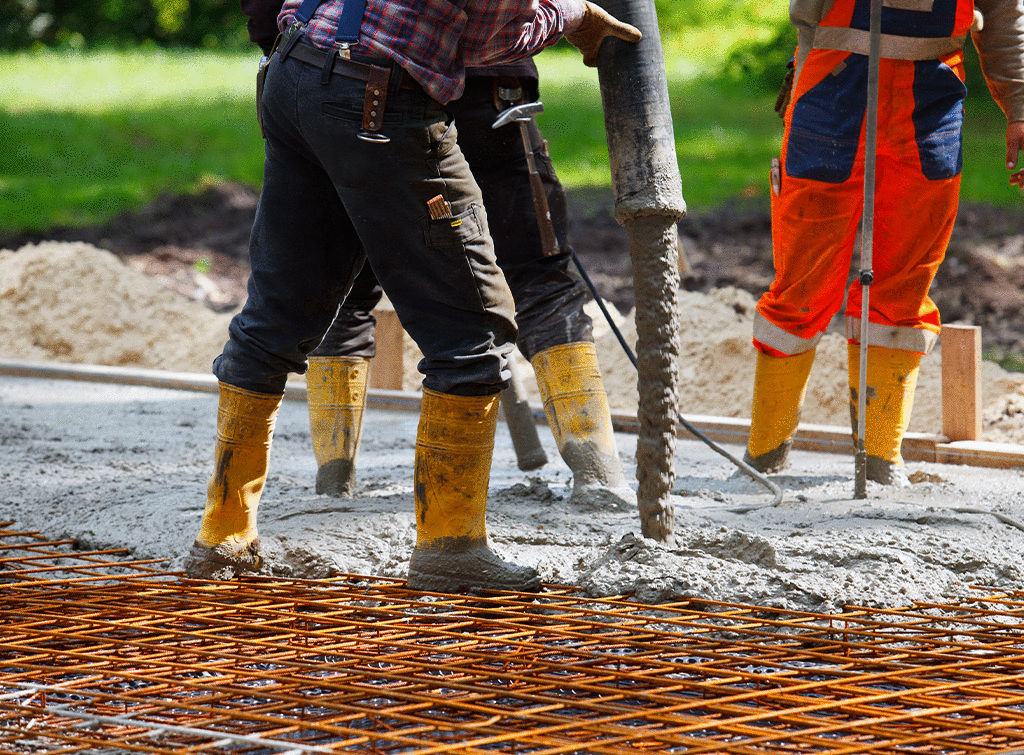 As part of your planning application, your architect, tradesperson, and structural engineer will be responsible for ensuring that the selected type and size of foundations meet the current guidelines for new buildings.
The building inspector will ensure that the foundations you are laying are correct for the type of building and the subsoil before you are allowed to build.
During the laying of foundations, your building inspector may visit the site to check their condition.
New home foundation quote
We recommend obtaining at least three quotes from our trusted tradespeople. Our post a job feature is perfect for getting quotes – you post details about the job you want doing and we'll send it out to local tradespeople in your area. Try it out.
Key takeaways when analysing new foundation costs
The average cost to lay foundations is £100 – £120 per square metre.
Total cost of foundations per metre depends on the size of the building, the condition of the soil, the type of foundation selected and the ease of access to the site.
All work must receive approval from your local authority
If you're building close to neighbouring properties, you must gain party wall approval.
New foundation costs may vary across the UK.
Tell us what you think
What others think of this article:
Need More Information?
Related posts