Last updated on September 13th, 2022
Opening up a fireplace cost guide
Opening up a fireplace is a great way to add character and value to a period property. You could discover a long-forgotten stone marble masterpiece, or other beautiful original features.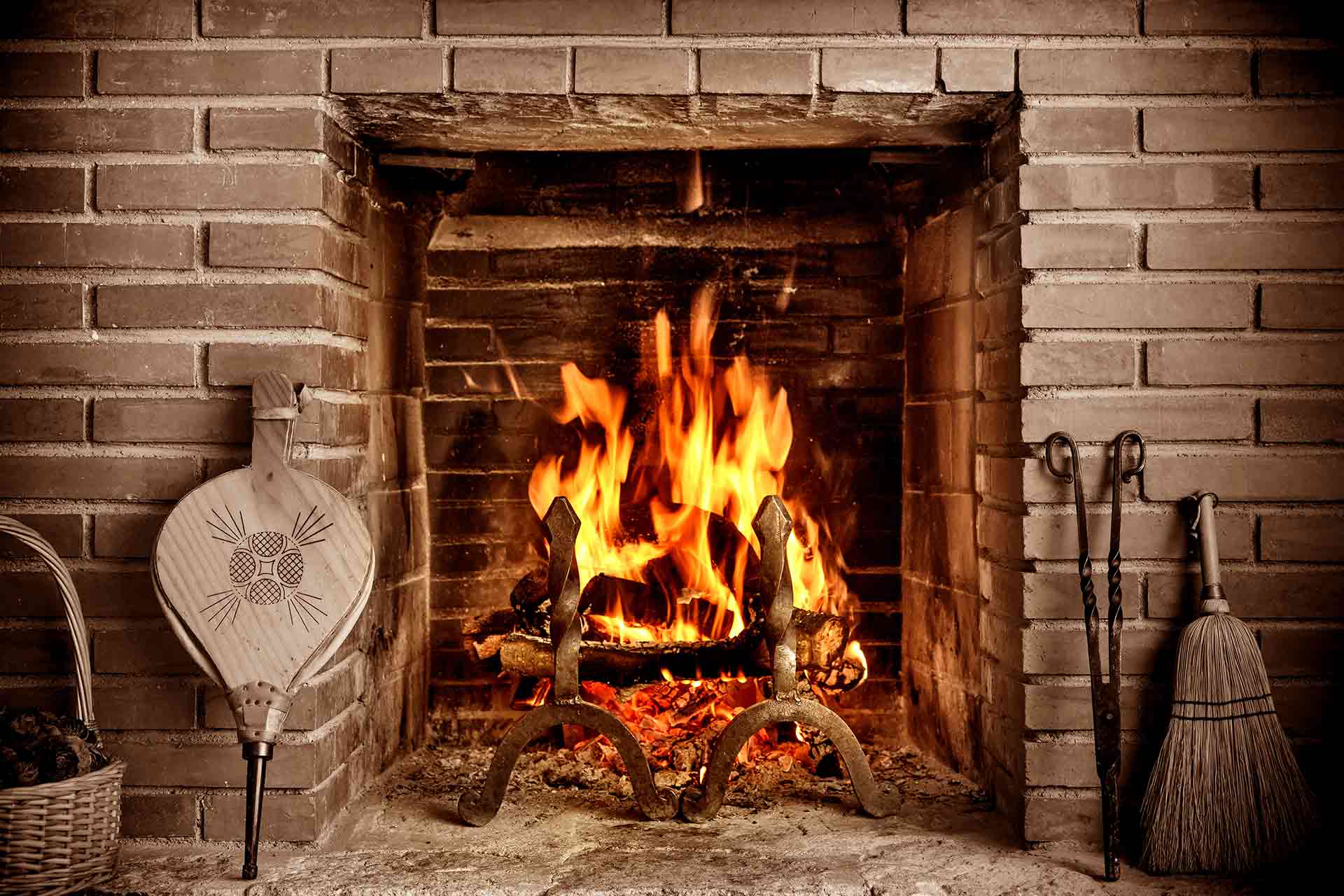 If you're tempted to see what's behind a blocked-up chimney, you should know a few key things about what's involved. It could involve little more than prising off an old sheet of hardboard, or the job could be much more complicated.
In this guide, we'll look at how much opening up a fireplace costs. This includes installing a new flue liner and tidying up afterwards.
Opening up a fireplace cost
| Cost provided item | Unit | Cost - low | Cost - high | Cost - average |
| --- | --- | --- | --- | --- |
| Tradesperson to knock out fireplace | Per day | £250 | £350 | £300 |
| Rubble removal | Per chimney | £80 | £100 | £90 |
| Cherry picker (if required) | Per half day | £125 | £175 | £150 |
| New flue liner measuring six meters | - | £250 | £400 | £325 |
| Replacement hearth | Each | £200 | £350 | £275 |
| Plastering | Per day | £200 | £300 | £250 |
| Painting and decorating | Per day | £200 | £240 | £220 |
| Chimney sweeping service | Per chimney | £50 | £80 | £65 |
How much does it cost to open up a fireplace? It depends on how the original fireplace was boarded up. Very occasionally, part of the old surround or insert will remain. It's more likely though that it will have been completely removed and the opening either boarded or bricked up.
If the opening is boarded up, it's usually easier, quicker and cheaper to reveal than one that's been bricked and plastered over.
Installing a new flue liner costs
As a rough guide, a new flue liner measuring six metres will cost between £250 and £400 depending on the quality and supplier.
If you're installing a new flue liner, here's what you need to know:
Some tasks will need to comply with Building Regulations. For example, installing a new appliance, adding a hearth or removing chimney breasts.
Lining a chimney is essential before you can install a new appliance or have an open fire.
If you're experiencing a problem with smoke being blown back into the room, known as 'downdraught', this could be the result of the flue being too cold or of inadequate height. It could also be caused by high buildings or trees overshadowing the flue.
Knocking out a fireplace will usually take around half to a full day, whilst sweeping and installing the lining could take another. The average day rate for a tradesperson to do this job should be around £250–£350. When you're ready to install a new fireplace, you'll find that the cost varies depending on style, size and brand.
Plastering and painting costs
Other related costs of opening up a fireplace include plastering and painting. You could try both of these yourself to save money, but it's advisable to get a professional in.
The average price to plaster a room is £250 per day, although it could be less than this depending on the work required. For painting, you can expect to pay a day rate of around £220 for a painter and decorator's time.
See the tradespeople we've checked and recommend for your job
Reinstating a fireplace cost
Most people reopen an old fireplace so that they can restore it, bringing it back to life as a focal point of the room. There are a number of different things you can do to your new open fireplace, such as the below.
Cast iron inserts. If you were lucky enough to find an old cast iron fire hidden behind the plaster, you should be able to get it cleaned up. It may take some specialist skill and equipment though, not to mention elbow grease. If your recess is empty, you can restore it to its former glory with a new cast iron fireplace insert.
Fire baskets. Another option is to place a fire basket inside your newly reopened fireplace. This can be used to burn fuel in, or just as a decorative feature. You can also find electric fire baskets and gas fire baskets, if these are more suitable.
Paint the fireplace. If you're planning to open up a fireplace for decoration only, painting it is a good way to get the finish you want. You can also add finishing touches such as logs, candles, plants or books.
Fit a new fire surround. Every fireplace deserves an elegant fire surround. You can create a period feel with a marble or cast iron fire surround, or a clean, modern look with versatile wood surrounds.
How to open up a fireplace
Before you get started, consider the following:
What will you use it for? Will you be opening up your fireplace for decoration only, or will you want to use it again? This will have an impact on how much work will need to be done.
What type of chimney do you have? If you have a class 2 prefabricated flue, you won't be able to burn solid fuel in your fireplace. So, unless you are doing it for decorative reasons only, it might not be worth it unless you have a class 1 brick chimney. It's important to find this out before you start the work.
Changes might be subject to building regulations. If you alter the chimney in any way, you will have to notify your local building control authority. If you want to burn a fire in the fireplace again, you'll need to ensure it is in a good and safe condition, relining it if necessary.
There may be future maintenance. Again, if you plan on burning solid fuel, you'll need to get the chimney swept regularly. There may also be other maintenance issues to take care of, as well as costs.
Ready to go? You'll need to do some preparation, starting with hiring a chimney sweep to inspect the quality of your chimney. The average cost of a chimney sweep in the UK is between £50 to £80.
FAQs
Do I need planning permission when opening up a fireplace?
Unless the building is listed, you won't usually need planning permission to open up a fireplace. You will need to make sure you meet Building Regulations though. A trusted professional will be able to organise all of this for you.
Do fireplaces add value?
A fireplace can definitely add value to a house, as well as decorative appeal – especially if it's an original period fireplace in good condition.
How will I know what's there when I reopen a fireplace?
See if you can do some research into your property first. If your house was built in the first half of the 1900s, you may well have a period fireplace just waiting to be uncovered.
For more modern houses, your chances are smaller. If you can find any past surveys on your home, this might give you an insight into whether or not you have a fireplace to reopen.
See the tradespeople we've checked and recommend for your job