Last updated on March 31st, 2022
Orangery cost guide
you may be thinking about building an orangery instead of a standard extension or conservatory. If that's you then you're in luck. We've put together this orangery cost guide to give you an overview of the average prices in the UK."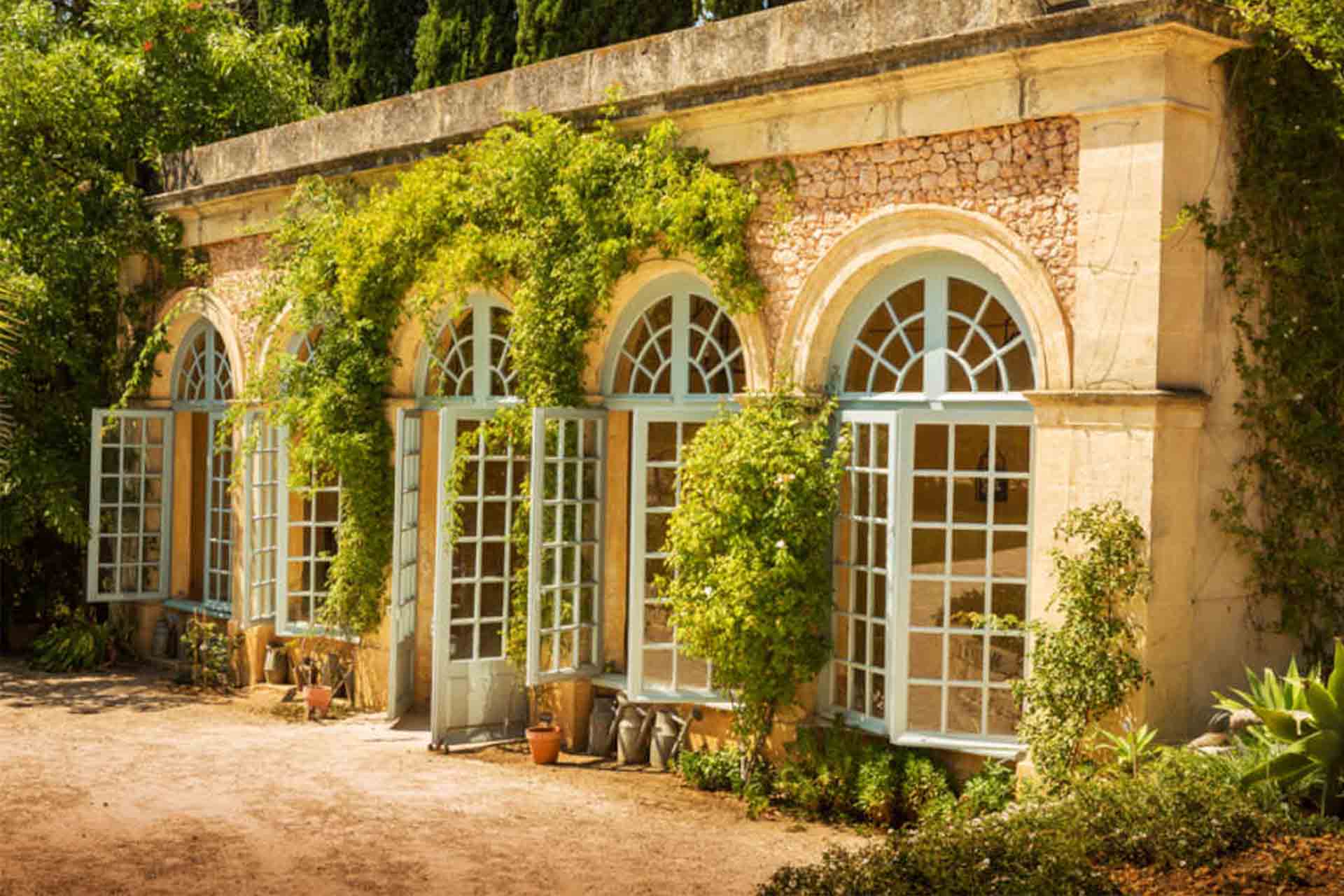 If you're looking to add space to your home, you may be thinking about building an orangery instead of a standard extension or conservatory. If that's you then you're in luck. We've put together this orangery cost guide to give you an overview of the average prices in the UK.
An orangery is basically a hybrid of an extension and a conservatory, and can add a stylish space to your home. They offer a lot of light thanks to the glass walls and ceiling, and have the benefit of being usable all year round.
Though be warned, an orangery isn't a cheap option and can sometimes be as expensive as a full extension. But for many, it's worth the cost to add a wow factor to their home and increase the value of their property.
| Item | Range - Low | Range - High | Average cost |
| --- | --- | --- | --- |
| Average orangery cost (per m2) | £2,000 | £2,500 | £2,250 |
| Average cost of an orangery (16m2) | £30,000 | £35,000 | £32,500 |
| Small orangery (4m x 4m) - supply only | £5,000 | £18,000 | £11,500 |
| Medium orangery (6m x 6m) - supply only | £12,000 | £30,000 | £21,000 |
| Large orangery (7m x 7m) - supply only | £18,000 | £100,000 | £59,000 |
How much does an orangery cost?
On average, the typical cost of an orangery in the UK is around £32,500 – that's for a 4m x 4m orangery. If you're wondering per square metre, a guide cost is about £2,250 per m2.
Those costs are for the complete project, including the build and supply of the orangery structure, internal electrics, plastering, lighting and all associated labour costs.
Cost of orangery structure
The average costs for supplying a hardwood structure for your orangery (excluding labour, fittings, design, features and fittings, windows, doors, etc) are:
Supply of small orangery cost (4m x 4m): £5,000 to £18,000
Supply of medium orangery cost (6m x 6m): £12,000 to £30,000
Supply of large orangery cost (7m x 7m): £18,000 to £100,000
The cost of an orangery may be higher than a standard conservatory, but it generally tends to offer more functionality and have a bigger impact on the property value. Orangeries are also more energy efficient on the whole, thanks to their more sturdy structure.
See the tradespeople we've checked and recommend for your job
Factors affecting the cost of an orangery
Due to the often bespoke nature of orangeries, there are a number of factors that can impact the overall price you'll pay. These include:
Size and shape of orangery
Traditional or bespoke design
Type of roof
Type of wall
Insulation (wall, floors and roof)
Heating, electrics and plumbing
Quality and type of fixtures and fittings
Any excavation or other prep work needed
Types of orangery
The world of orangeries can be very varied, with many having bespoke designs. That said, there are generally three common types of orangery that British homeowners go for. Your choice of structure will directly affect the cost of your orangery:
uPVC orangery – Very easy to maintain, resistant to UV light and usually come with a 10-year guarantee. uPVC orangeries are one of the most popular options in the UK.
Timber frame orangery – Often a choice of softwood or hardwood for the glass frame, the latter being more expensive but has a longer lifespan. Softwood is usually painted, while hardwood tends to be varnished. Wood frames are one of the best insulation materials for windows.
Aluminium orangery – Although aluminium structures are available, composite framing tends to be more popular, combining wood and aluminium – with a lifespan of up to 85 years. The aluminium protects the outside from the elements, and the inner timber layer provides effective insulation.
Do you need planning permission for an orangery?
You don't usually need planning permission for an Orangery as it's classed as permitted development. We recommend speaking with your local planning office before starting your orangery project.
Useful orangery checklist
Speak to your local planning office before starting any work to confirm any planning or building regulation requirements.
Contact local orangery specialists for professional advice and accurate quotes.
Shop around for fair and competitive orangery costs.
Always hire tradespeople with relevant experience and ask for references of their previous work.
See the tradespeople we've checked and recommend for your job
",If you're looking to add space to your home