Last updated on February 3rd, 2023
Plumber call out fee guide
Plumbers can be absolute heroes when we have problems with drains, pipes or waterworks in our homes. They save us when we have leaks, fix our plumbing when the heating has packed up, and do hundreds other jobs that help keep our homes in good working order.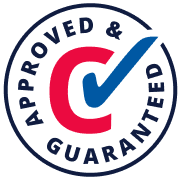 The Checkatrade guarantee
When you contact a trade through Checkatrade, our guarantee could cover you for up to 12 months. You can claim up to £1,000. Exclusions and T&Cs apply.
When you're looking for a plumber, it's important to know what their call out fee is and what it covers (if anything). In this guide, we look at the average plumber call out fees in the UK, as well as the costs of common plumber jobs.
As for all home improvement and odd jobs, we always recommend speaking to local tradespeople to get their professional advice and accurate quotes. The average plumber call out fee will vary in different parts of the country.
| Item | Range - Low | Range - High | Average cost |
| --- | --- | --- | --- |
| Plumber hourly rate | £40 | £60 | £50 |
| Plumber daily rate | £325 | £375 | £347.50 |
| Emergency call out fee | £100 | £120 | £110 |
How much is an average plumber call out fee?
When calling out a plumber, they'll often charge you their hourly or daily rate, rather than a fixed call out fee. That is unless it's an emergency, which we'll cover in a moment.
As a rough guide, you can expect to pay about £40 to £60 per hour to call out a plumber to your home. If it's a big job they may charge you a day rate instead, which will cost in the region of £320 to £375 per day.
How much does an emergency plumber cost?
The most common occasion when a plumber will charge a call out fee simply for showing up at your home is in an emergency out of hours. When you need a plumber urgently they will often charge a call out fee of £100 to £120. On top of this, their hourly rate will also be higher.
If you're calling a plumber in an emergency, we recommend checking what fee and hourly rate they will charge for the work. Emergency call out fees will vary from plumber to plumber, so it's worth shopping around to check you're being quoted a fair price.
There may also be a minimum one-hour charge for any emergency call out work, so make sure you confirm that before hiring a plumber.
Other emergency plumber costs
As well as the call out fee, here are a list of some of the most popular jobs that you're likely to need a plumber for in an emergency:
Gas leak/repairing gas pipes – £165
Boiler breakdown – £275
Loss of boiler pressure – £182
Blocked/overflowing toilet – £100
Blocked sink – £100
Broken pipe – £100
Sewer backup – £175
Hot water tank repair – £400
Blocked drain – £175
Plumber material costs
One of the other major costs you need to consider is the price of materials. Replacement parts and plumbing materials will not be included in the cost of a call out fee or hourly rate, so you'll need to factor that additional cost in – especially if it's a major job, like fixing the boiler.
Also, most plumbers will have a range of basic materials with them to carry our common repairs. If they need any special parts then you may need to wait for them to source them, which will add time to the job.
It's useful to provide as much information about the problem as you can before the plumber comes to your home – if possible, send them pictures of any damage or plumbing systems you need fixing.
Factors affecting a plumber call out fee
There are a number of factors that will affect the price you pay for a plumber to come out and carry out work in your home. They include:
Distance from the plumber's location. The further you are from where the plumber is based, the more you'll pay for the call out fee.
The complexity of the job. The type of work that you need the plumber to do will obviously directly affect how much they charge, and is probably the biggest influence on the total price.
How long the job takes. Plumbers charge for their time by the hour or by the day. The longer the job takes to complete, the more it will cost for the call out.
Any parts needed. If the plumber needs to provide or order in any parts to complete the work, you'll need to pay for those on top of any call out fee or hourly.
Useful plumber call out checklist
If you don't need a plumber urgently, avoid calling them outside of normal trading hours to avoid any additional call out fees
Try to give an accurate description of the problem, so the plumber knows what they will be dealing with
Shop around for fair and competitive plumber call out fees and hourly rates. Don't just go for the first plumber you speak to
Always hire a tradesperson with relevant experience and accreditations, such as CIPHE, WaterSafe or the Gas Safe Register
See the tradespeople we've checked and recommend for your job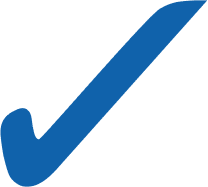 The tick you can trust
8/10 homeowners would choose a tradesperson endorsed by Checkatrade over one who isn't*
Claims are sourced from a survey conducted by Deep Blue Thinking on a nationally representative UK sample in November 2021. *8 out of 10 people would choose a trade endorsed by Checkatrade compared to one that isn't endorsed.
Claims are sourced from a survey conducted by Deep Blue Thinking on a nationally representative UK sample in November 2021. *8 out of 10 people would choose a trade endorsed by Checkatrade compared to one that isn't endorsed.