Pond removal cost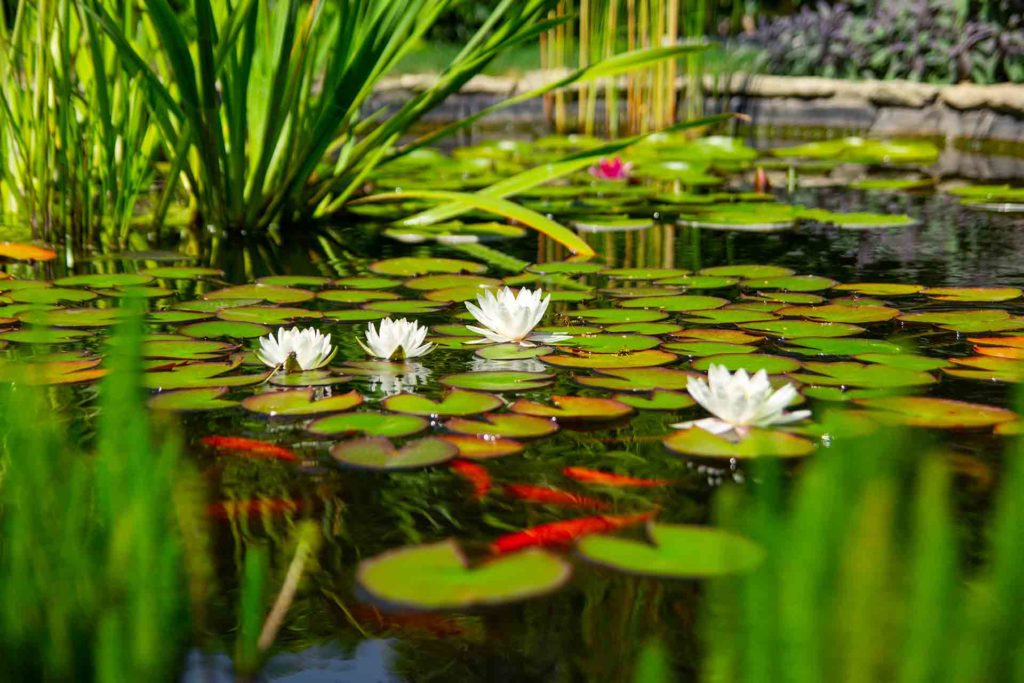 In this article, we'll cover:
Not a pond fan? Ponds aren't for everyone, and there are lots of reasons you might want to look into pond removal.
You might need to remove a pond for the safety of young children or pets or to make room for other home or garden plans. Perhaps you've just moved into a new home and have no interest in the pre-installed pond.
Whatever the reason, you can plan your project with this handy guide to the average pond removal cost.
How much does garden pond removal cost?
| | Low cost | High cost | Average cost |
| --- | --- | --- | --- |
| Landscape gardener cost per day | £110 | £180 | £145 |
| Topsoil cost per tonne | £80 | £90 | £85 |
The total cost to remove a pond will depend on a few key factors. Firstly, how large and well-established the pond is. You'll need to think about relocating wildlife, moving or disposing of plant life and draining the water from the pond. Then, there's the matter of filling in the void left by the pond and deciding what to do with the space.
You'll need to bring in a pond specialist or landscape gardener, who'll charge between £110 and £180 per day.
To fill in your pond, you can expect to pay around £85 per tonne for topsoil.
Find a landscaper near you to remove your pond
What's involved in removing a pond?
There are lots of steps involved in filling in a pond. Here's a quick overview of what's involved:
Carefully remove and rehome any fish or plants from the pond
Disconnect pumps, filters and electrical equipment
Cut off the water supply to the pond
Pump out or otherwise drain the pond water
Remove rocks and other debris from the bottom of the pond
Remove the pond lining
Break up any concrete or structural elements of the pond
Fill the hole with a mix of topsoil, or materials such as sand or stone to aid drainage
Finish the project with turf, patio or another surface.
Water feature removal cost
A landscape gardener should also be able to help you remove an unwanted water feature. If it's a small or standalone water feature, you can just turn off the water supply, empty the water and remove it yourself.
But for larger or built-in water features, such as those incorporating a pond or pool, you'll need an expert. You can expect to pay around £145 a day for a landscape gardener to remove a water feature. However, it could of course take less than a day.
Find a landscaper near you to remove your pond
FAQs
How long does it take to remove a pond?
It can take a whole weekend to remove a large, established pond, or if you're removing the pond yourself. However, smaller ponds may be able to be removed in just a day.
How much does pond sediment removal cost?
A build-up of pond sediment and muck can harbour toxic gases and cause pond health problems. Pond sediment removal costs vary depending on the size and depth of the pond, but you can usually base prices on the job taking around a day.
What should I do with the new space where the pond once was?
It's completely up to you! There are lots of options, including turning the space into a patio, vegetable garden, lawn or new pond. Just make sure you sort out any drainage issues first.
Find a landscaper near you to remove your pond
Good jobs, guaranteed
Get covered when you book with Checkatrade.