Last updated on July 28th, 2022
What does a portable toilet cost to hire in 2023?
Whether you're organising a wedding or running a pub with a newly refurbished outdoor space, portable toilets are a must. But how much should you put aside to hire a portable toilet?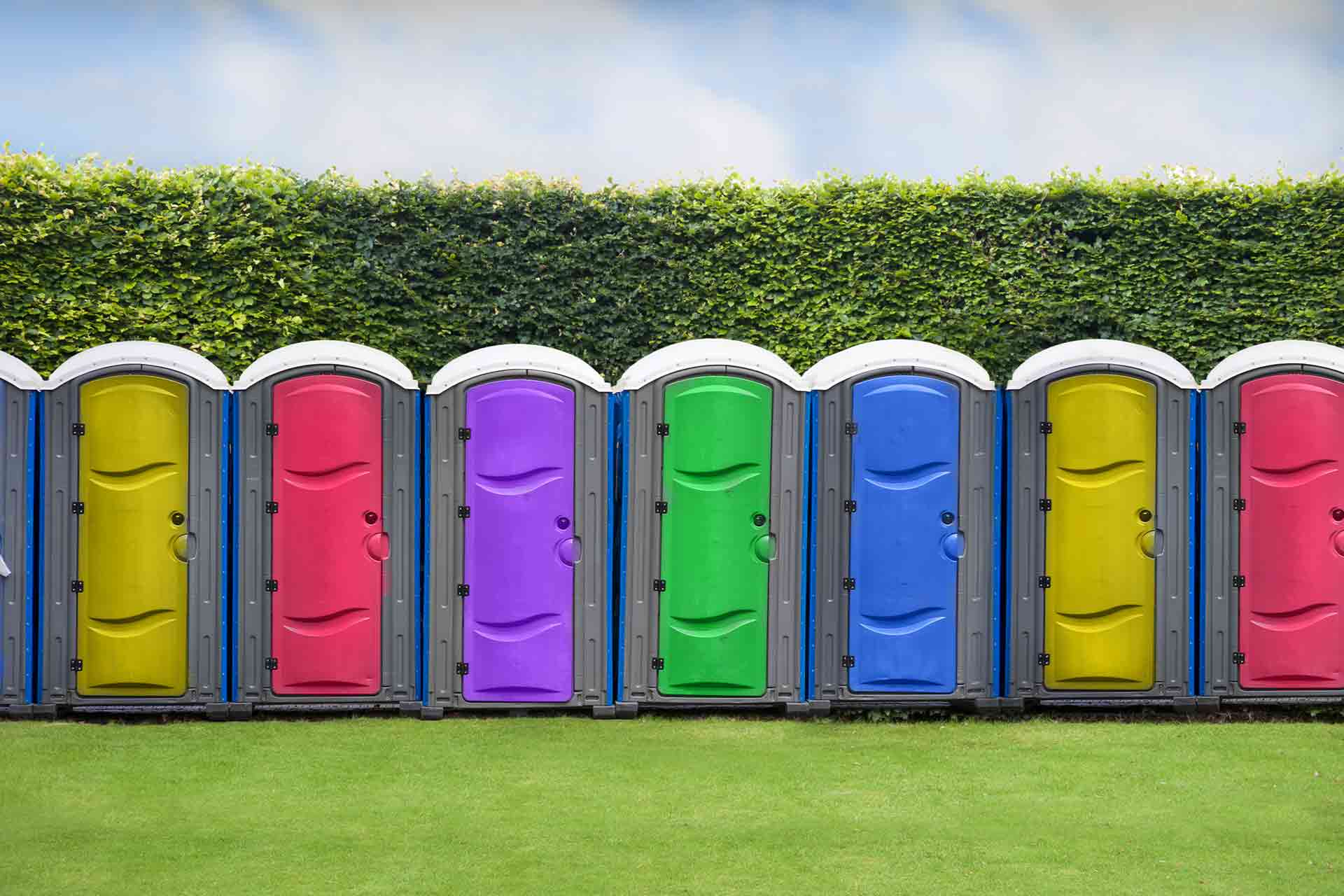 Although not the most glamorous, a portable toilet is one of the most important elements of outdoor event planning.
The total price will inevitably depend on your unique requirements – for example, an event with a long list of guests will benefit from multiple units. You may even want to extend the budget to allow for more high-end facilities or disabled toilets.
To help you plan your event or improve your outdoor facilities, we've put together a practical guide to the average UK costs.
How much does it cost to rent a portable toilet?
Rather than charging for a portable hire cost per day, most companies provide quotes on a weekly basis. In most cases, there will be a minimum duration time of two – four weeks, depending on the company.
This rental fee will be the same even if you only need the toilet for one night. If you require multiple units for a large event, such as a festival, portable toilet rental companies will usually be happy to provide a quote that covers the overall amount and apply a discount.
| Cost provided item | Unit | Average UK cost |
| --- | --- | --- |
| Standard toilet | Per week | £40 |
| Disabled toilet | Per week | £90 |
| Hot wash toilet | Per week | £60 |
| Delivery to site | Per hire | £60 |
Ultimately, rental costs for a portable toilet will vary depending on the number of units needed. To determine how many units you will require for your event or establishment, a general rule of thumb is to opt for two toilets per 50 guests.
So, if you have an event with 150 people, you will need three units. For two standard portable site toilet units charged at £40 per week, plus one disabled toilet at £90 per week, the total cost including delivery at £60 would be £400. This is based on a two-week minimum hire.
How much does it cost to hire a posh portable toilet?
You can expect to pay around £550 - £1,100. The cost you pay usually includes cleaning and transport to and from the venue.
If you're looking to hire a luxury portable toilet, the price varies greatly across the year, and they tend to go up when the demand is higher.
The main reason why people hire luxury portable toilets is for events like weddings or corporate events. Since weddings generally happen between May and September, this is when the posh portable toilet hire cost is highest.
Therefore, if you're hoping to hire a luxury portable toilet, especially during the busy season, you should book it well in advance. That would help you not only get the one you want but also at a good price.
See the tradespeople we've checked and recommend for your job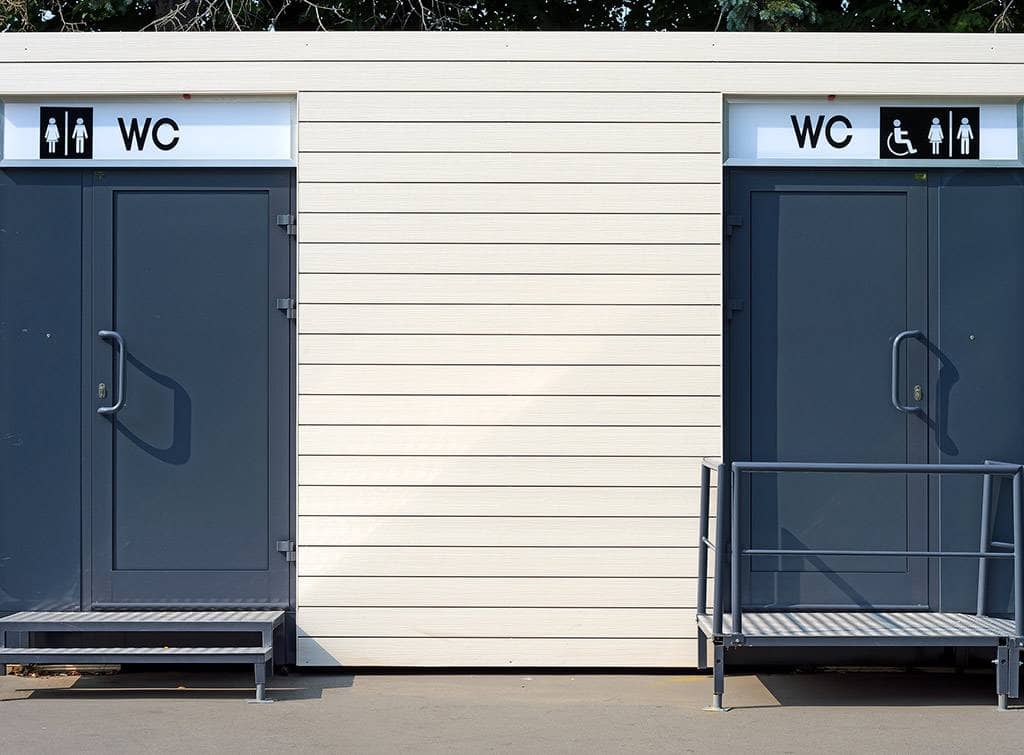 How are site toilet hire costs calculated?
Portable site toilet costs are determined by a number of factors, including:
Location
Number of toilets needed
Type of event e.g. festival, wedding
Type of toilet to hire e.g. luxury unit or standard unit
Private or public event
Number of people confirmed attendance
Duration of time needed – long term/short term
Maintenance required e.g. at a festival
Are there additional costs to consider?
This is undoubtedly an area you should not skimp on. Sufficient toilet facilities will ensure none of your guests are left queuing for long periods of time. If you're unsure, it's best to get an extra unit, especially if you have the budget. Hygiene and comfort should top your list of priorities. As well as additional units, you can expect a few extra costs for portable toilet hire, including:
Delivery and set up
Some companies will charge a small fee to deliver the units and get them set up in your space. Always ask in advance when sourcing a quote.
Cleaning and maintenance
If you are expecting your portable toilets to be used excessively over the duration of the hire period, an additional cost for cleaning, emptying and maintenance should be accounted for before they are returned.
Toiletry and sanitary supplies
Toiletries and sanitary supplies are normally free or included in the delivery of the unit.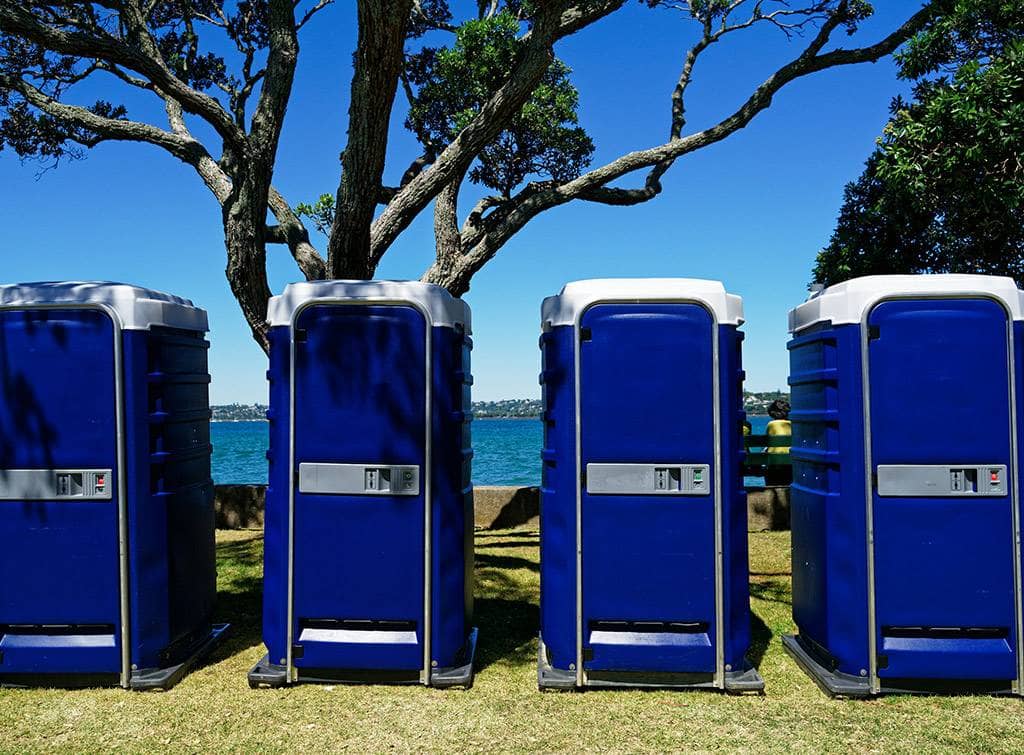 Deposit
An upfront deposit exists to protect the company should the units be damaged during the rental. This cost can range between 10% and 15% of the total rental costs. The waiver fee is not refundable and does not cover units that are lost or stolen.
Portable toilet rental quotes
We always recommend obtaining at least three quotes from our trusted tradespeople. Our request a quote feature is perfect for getting quotes – you post details about the job you want doing and we'll send it out to local tradespeople in your area. Try it out!
Portable toilet hire checklist
The average cost to hire a standard portable toilet is £40 per week.
Most companies charge a two – four week minimum hire fee.
An additional 10-15% of the hire cost will be required as a deposit.
Additional cleaning fees will be charged if the toilet will be used excessively.
To get a bespoke quote for your event, use our Checkatrade search to connect with trusted portable hire companies in your area.
See the tradespeople we've checked and recommend for your job