Last updated on July 6th, 2022
Reinstatement cost guide
Find out what a reinstatement cost is, why you need one for your home and how much you should expect to pay per m2 to rebuild your property.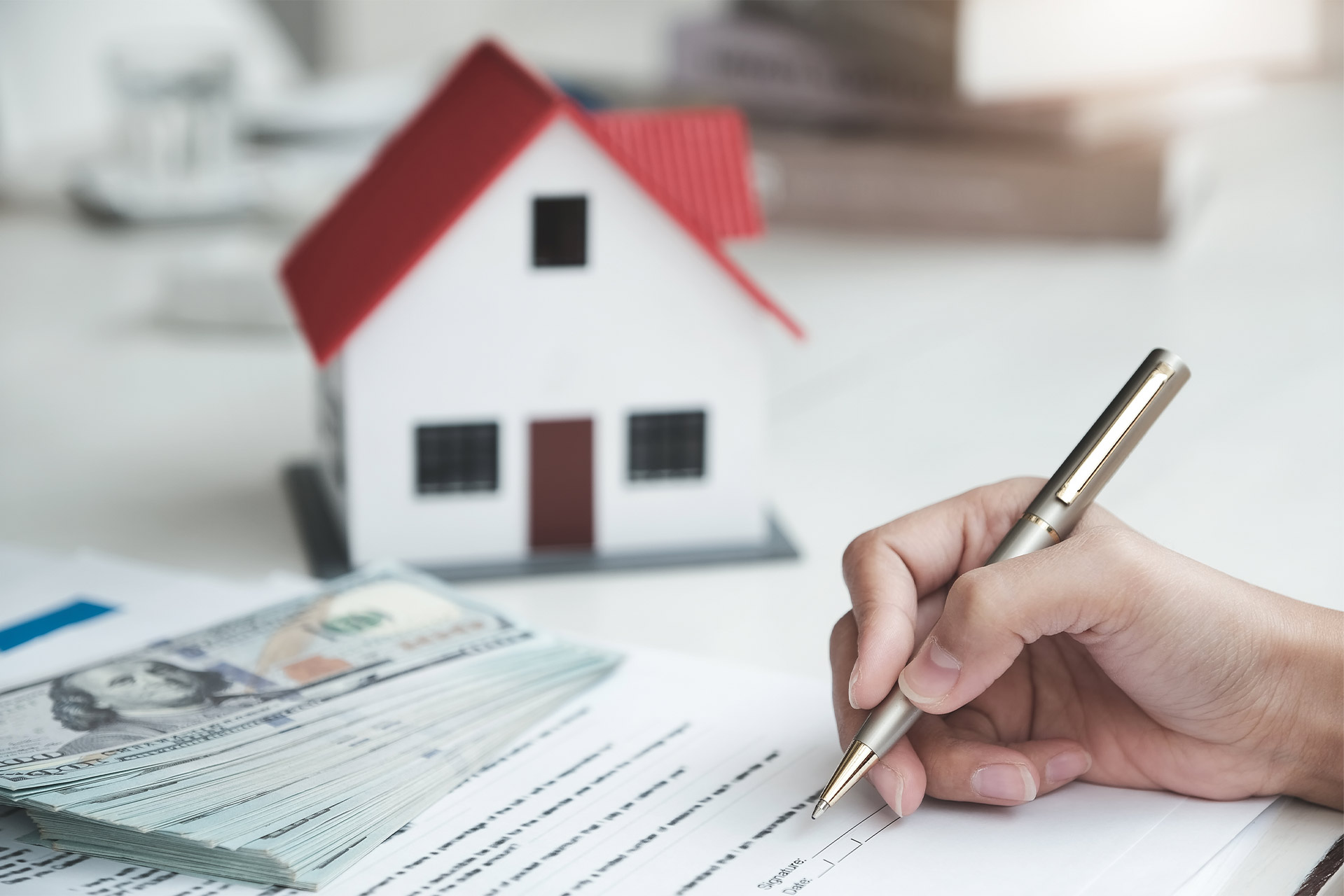 The process of buying a house can often present a number of questions, especially for first-time buyers. However, if one thing is certain, it's the need to have your new home fully insured to cover all buildings and contents.
What's more, to obtain a mortgage on a property in the first instance, a lender will need to see that the property is correctly insured. When purchasing insurance cover, it's important to have the results from a Reinstatement Cost Assessment (RCA) to hand.
The reinstatement cost of your home is the estimated price to rebuild the property in the event of destruction. A qualified building surveyor will need to perform an official assessment to provide an exact breakdown.
Reinstatement cost of the property
For a breakdown of each cost we spoke to the online estimators at My Build Estimate – a professional estimating company monitored by the Royal Institution of Chartered Surveyors (RICS).
| Property type | Unit | Average Reinstatement Cost |
| --- | --- | --- |
| Standard semi-detatched house | Per m2 | £2,300 |
| Standard detached two storey house | Per m2 | £2,200 |
Ultimately, the cost of reinstatement will depend entirely on your property. As an example, the average cost for a standard semi-detached house will be £2,300 per m2.
In London, the cost will naturally be higher to reflect property prices in the capital, with the average reinstatement cost sitting around £2,800 per m2. This would be based on an average specification and a standard build method.
For a standard two-storey house, you might expect to see a rebuild cost of £2,200 per m2 or £2,575 per m2 in London. 
Current reinstatement cost
To find out how much your property's reinstatement cost will be, you should use a qualified surveyor. You will get an accurate valuation that your insurance company can use to calculate the amount of cover you receive.
This will keep you protected from financial loss should an accident destroy or dilapidate your home.
Reinstatement cost calculator
To calculate the cost of reinstatement you need to factor in the size, location and value of your property. Larger properties in more expensive locations, such as London, will have a higher reinstatement cost than smaller properties in less expensive areas.
You'll also need to consider whether it's a listed property, which will add to the reinstatement cost. Whatever the property, a qualified surveyor will be able to help calculate the reinstatement cost and explain the factors that have influenced the final figure they come up with.
See the tradespeople we've checked and recommend for your job
FAQS
What is a Building Reinstatement Cost Assessment?
According to the official RICS guidelines, a Reinstatement Cost Assessment is an assessment of building reinstatement cost for insurance purposes. An RCA will also provide an estimate of the total cost of demolition, along with professional fees and any statutory authority fees.
What factors are taken into consideration when calculating the rebuild value?
When performing an RCA, a qualified surveyor may run into certain issues that influence the reinstatement cost. These include:
Asbestos
If your property was built before 1999 and contains asbestos, removing this will come with an additional cost.
Listed buildings
If the property is a listed building, specialist restoration techniques will likely increase the cost to rebuild.
Location
For example, if the surrounding area of your home is a conservation area, demolition may be more complex and therefore increase the price to rebuild. The cost to rebuild will always skew higher in cities and London in particular.
Depending on where your property is situated, you may need to cordon off the area to facilitate the rebuild of your home. If this is the case, the costs will be payable to the local council.
Should the reinstatement cost be higher than the market value?
The cost to rebuild your home should be lower than the market value. An RCA only takes into account the cost of labour and materials to complete the rebuild rather than the cost of the land itself.
While online calculators may be able to provide an estimation, we recommend hiring a qualified surveyor to avoid over-paying on insurance or risk being under-insured should the worst happen. 
See the tradespeople we've checked and recommend for your job