Last updated on March 31st, 2022
Repair inspection chamber cost guide
Let's take you through how much it costs to repair an inspection chamber.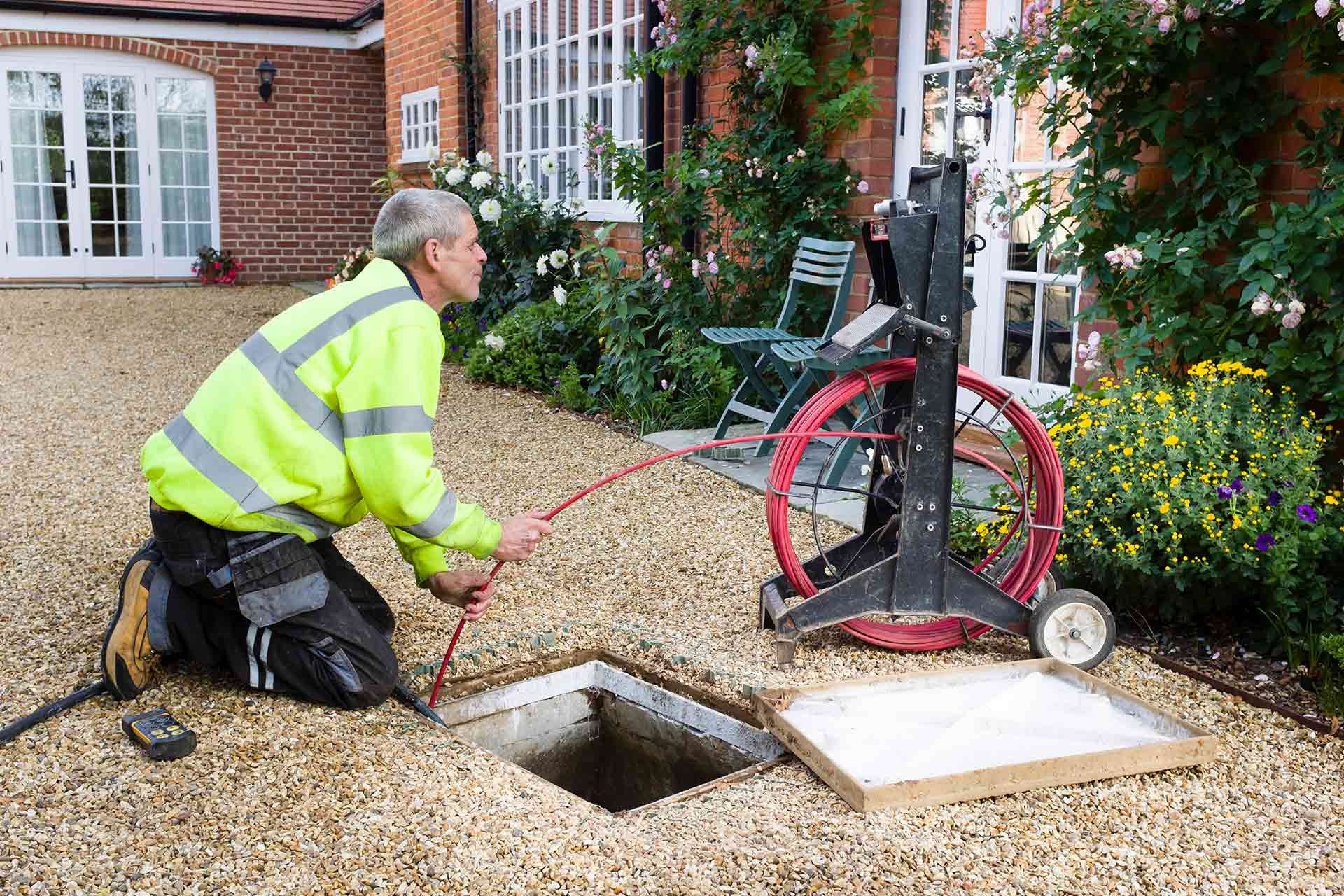 An inspection chamber – otherwise known as a manhole or drain cover – is an access point to pipework underground that enables the removal and maintenance of blockages. If you're fitting any kind of drainage underground, you'll likely need to fit an inspection chamber.
Essentially, an inspection chamber is a manhole. The main difference between the two is that an inspection chamber allows cameras and equipment in, while manholes are purely for physical entry and inspection.
Below, we'll take you through how much it costs to repair an inspection chamber.
| Cost item provided | Unit | Range - Low | Range - High | Average cost |
| --- | --- | --- | --- | --- |
| Manhole inspection chamber | Per inspection chamber | £150 | £180 | £160 |
| Manhole inspection chamber cover | Per cover | £50 | £80 | £70 |
| Labour | Per day | £328 | £500 | £450 |
Cost to repair inspection chamber
It costs £160 per manhole on average. The typical labour costs for a day to install will be around £450.
Cost to replace inspection chamber cover
For the chamber cover, you can expect to pay around £50 – £80 for the part. Then by hiring a local drainage repair specialist, the labour time will cost closer to £680 in total.
How to get a quote to replace an inspection chamber
You can get multiple quotes from local drainage repair engineers. We've made things simple with our request a quote feature. All you have to do is fill in the form then we'll send it out to three drainage installers near you.
See the tradespeople we've checked and recommend for your job
FAQs
Can an inspection chamber be moved?
Yes, if the inspection chamber belongs to you, then it's possible to move it. However, it's vital to check it doesn't belong to a sewer company.
How do I install a new inspection chamber myself?
To install a new inspection chamber, you'll need the following materials:
Hack saw
Spirit level
Tape measure
File
Goggles
Mini digger/spade
Silicone spray
Workbench
Marker pen
Hi-vis jacket
Pea shingle
Hard hat
Concrete slab for solid support
See the tradespeople we've checked and recommend for your job
Step by step to install a new inspection chamber
Dig your trench to the building regulations and British Standards.
Drop in pea shingle to make sure the pipe's supported properly – this creates the pipe lead.
Make sure you know where all the key fittings will go.
Check the inspection chamber's aligned to ensure the water flow's sustained across the main outlet.
If installing into a perpendicular soil ventilation pipe, position a concrete slab under the long radius west bend for support.
Calculate and cut the strip of the pipe that links the rest bend to the first inspection chamber.
It's important the cut lengths of pipe are bevelled to approximately a 45-degree angle.
Use gel silicone lubricant or a spray to affix the first segment of pipe on the seal to aid fitting.
For the remaining fittings, repeat the previous technique.
You can add bottle gullies, traps, and other available fittings to the system.
Ventilation pipes and soil fit directly into the long radius bend.
You can use a universal rainwater adaptor to join rainwater downpipes to the system.
You can add numerous access chambers up to a 600mm height.
Big inspection chambers can reach a maximum of 1.2m high using the regular 450mm frame and lid.
A maximum of three metres with a 350mm reduced access frame and lid.
Finally, add rises to the required depth.
Backfill using pea shingle up to the pipework's crown.
Backfill with the dug-out soil.
How do I remove my inspection chamber cover?
Use a screwdriver and scrape around the edge.
To loosen, gently tap around it using a hammer.
If you still can't remove it, tap the cover with a piece of wood (the vibrations will help free it).
Once loose, use a screwdriver to lift it just a little and insert a spade underneath one edge until you can lift it.
You can use a special key to take off the cover, or even a piece of bent steel or a hook.
If the cover's fitted with a screw-type, use penetration oil before trying to use a spanner or wrench on them.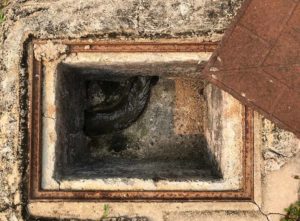 Can I cover an inspection chamber?
If you're planning to cover your inspection cover with a building such as a conservatory, for example, you must make sure you have permission to do so.
If your property was constructed after 1939, it probably has a private sewer system. In other words, your regional water authority doesn't own it. In most cases, though, you probably need to shift the chamber or have the pipes diverted. You may also need to adjust the building plans to maintain access to the current inspection chamber.
To find out more about drainage systems and layouts when it comes to building extensions such as conservatories, check out our expert guide that covers this topic.
See the tradespeople we've checked and recommend for your job