Last updated on March 31st, 2022
Sandblasting cost guide
When we talk about sandblasting, there are generally two types of sandblasting projects involved – sandblasting items, such as furniture or car parts, or sandblasting buildings. In this guide, we look at the average sandblasting cost for both types.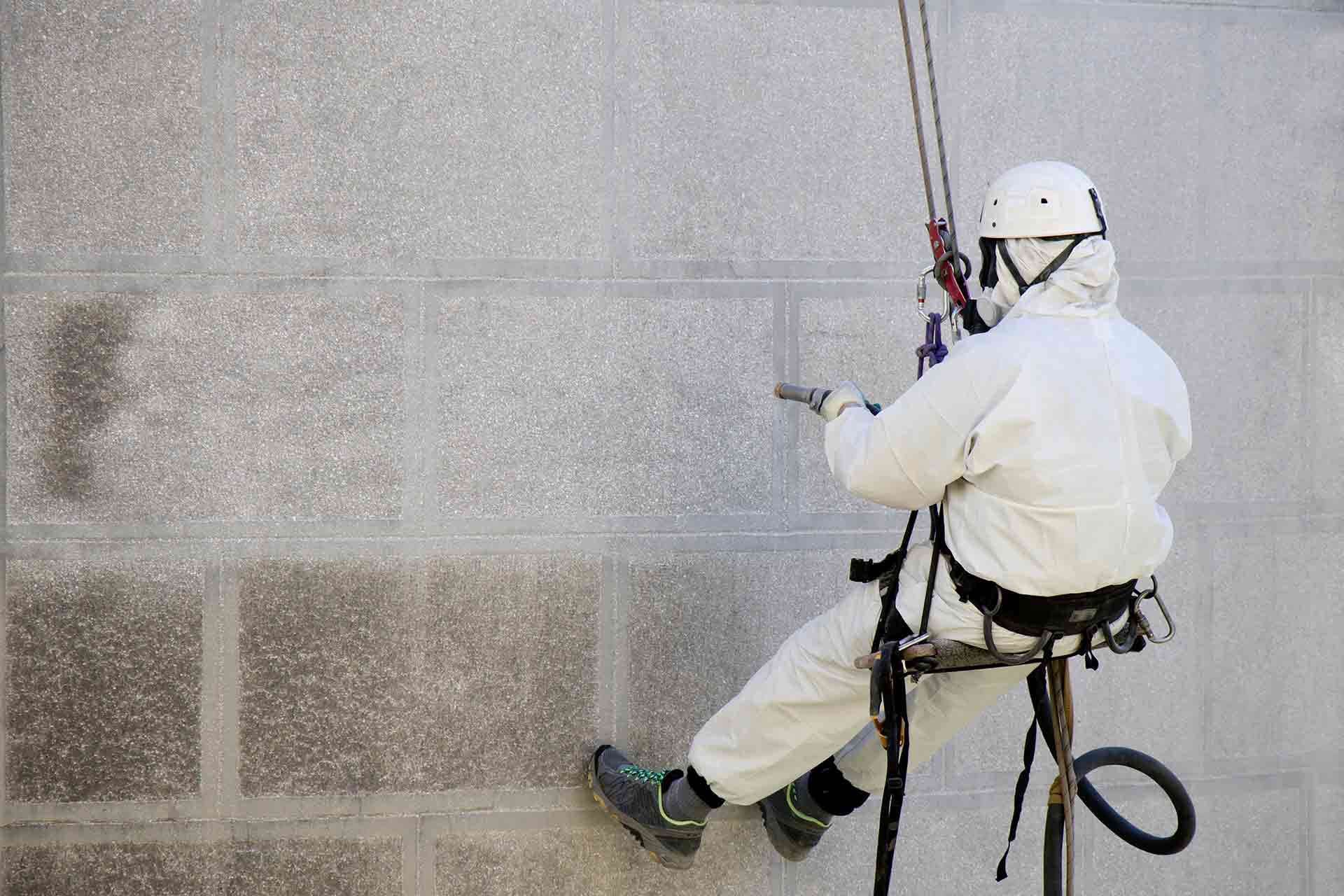 Sandblasting is typically done to prepare a surface to be coated in some way, either with a sealant, varnish, or paint. All the costs featured in this article act as a guide, but sandblasting costs will vary across the country and depending on the type of project.
If you're considering sandblasting, we recommend speaking to your local sandblasting experts to get their professional advice and accurate quotes for prices in your area.
Item
Range - Low
Range - High
Average cost
Sandblasting items
Car wheel
-
-
£15
Car chassis
£80
£100
£90
Motorcycle frame
£50
£80
£65
Radiator
-
-
£45
Patio chair
-
-
£25
Patio table
-
-
£50
Sandblasting a house
Exterior face of a house
£450
£1,200
£700
Wet sandblasting a house
-
-
£2,300
How much does sandblasting a house cost?
Sandblasting is a great way to prepare your home for painting or restoration work. It's one of the most effective ways to strip old layers of paint, dirt and other materials. The average cost for sandblasting an exterior face of a house is about £700.
The cost of wet sandblasting a house using silica, covering approximately 1,500 square feet, is around £2300. Carrying out that work would take the good part of a day, depending on the exact size and layout of the property.
If you're looking for the cost of sandblasting wooden beams in your home, speak to your local sandblasting specialists for their advice. Due to the extreme abrasive force of sandblasting, it's often better to use alternative treatment methods on wood.
See the tradespeople we've checked and recommend for your job
Factors affecting the cost of sandblasting a house
There are a number of factors that can affect the total price you pay for sandblasting a house. The most common are:
Size and layout of the property
Whether it's interior or exterior sandblasting
Any prep work needed
Any permits required
Where you live
Sandblasting costs will vary from one area of the UK to another, and are often determined by the type of grit being used, the size and condition of the material being removed from the surface, and how easy it is to access all the parts of the house you want sandblasting.
An additional cost that affects some sandblasting projects is that of any damages caused by the sandblasting process itself. In some cases, sandblasting can damage the doors, windows, paint or other features of a house and you will generally be responsible for those repair costs.
See the tradespeople we've checked and recommend for your job

Sandblasting radiators cost
On average, the cost of sandblasting a radiator is about £45 per radiator. That price will depend on the condition, size and location of the radiators.
Wheel sandblasting cost
Sandblasting is commonly used on car wheels to remove layers of grease and dirt. The average wheel sandblasting cost is about £15 per wheel. If your car chassis is in need of sandblasting the average cost is around £90.
Useful sandblasting checklist
If you're considering sandblasting, speak to local specialists for their professional advice and options for your project.
Ask for detailed quotes with accurate sandblasting costs in your area.
Discuss the need for permits and any other potential costs you may incur.
Shop around for fair and competitive sandblasting costs.
Always hire a tradesperson with relevant experience and ask to see examples of their recent work.
When hiring a tradesperson, check their previous customer reviews to confirm the quality of their work.
See the tradespeople we've checked and recommend for your job