Last updated on March 31st, 2022
Secondary glazing costs
Secondary glazing cost for your home. Want to reduce your bills and make your home cosier? What are the costs for triple glazing as an alternative solution?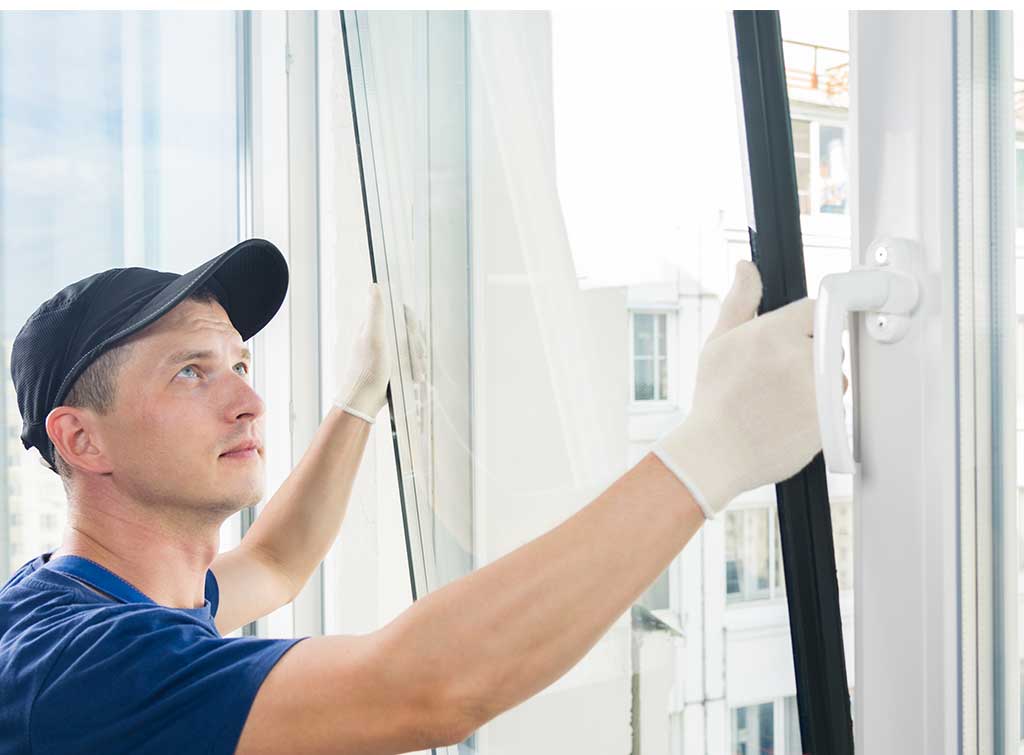 Secondary glazing and even triple glazing can make a significant impact on the way our home's windows perform. But before you establish how to approach improving your windows, it's important to understand the role that they play.
Modern homes have more windows than ever before, and whilst it's great in terms of the aesthetic of the home with lots of light flooding in, it also poses challenges. Windows have no insulation compared to the walls they sit in, and so they can cause heat loss, which in turn leads to higher energy bills. One way to combat this is through secondary glazing.
How much does secondary glazing cost?
| Glazing cost | Cost - low | Cost - high |
| --- | --- | --- |
| Secondary glazing 1 window including labour | £300 | £500 |
| Replacement triple glazing area pricing | £400 | £700 |
| Installation hourly rate | £15 | £20 |
| Installation day rate | £120 | £160 |
When getting a quote for secondary glazing, it's important to remember that the quote will be custom based on the types and sizes of windows you have and also the number of windows you have.
To get a ballpark figure, you will need to know the number and size of your windows plus any additional requirements for your installation. The secondary glazing cost for a window measuring 1 metre x 1 metre averages around £300 per m2.
The average cost for labour to install secondary glazing is between £15 – £20 per hour, or £120 – £160 per day.
What are double glazing prices?
The average price for a white UPVC double glazed casement window measuring 1 metre x 1 metre is around £300 per m2.
There are a number of factors that affect the price of double glazed windows, including the size of the windows, the number of windows, the style of the windows, the material used for the frames, the company you choose to do the work, and whereabouts you live in the country.
More and more of us live in flats than ever before, and the average cost to replace the windows in a flat with the newest double glazing is between £1,550 – £2,750.
How much does triple glazing cost?
Triple glazed windows typically cost around 20% more than double glazed windows. Installation of a standard uPVC double glazed window could cost around £300 per m2, whereas a triple glazed one would be around £400 per m2.
See the tradespeople we've checked and recommend for your job
How cold are your windows?
The heat loss of windows and walls is measured by U-values. The lower the U-value, the better the energy efficiency. A typical modern double glazed unit achieves a U-value of around 1.6 – 2, while a single glazed window would have a U-value of around 5.
For comparison, a triple glazed window would expect to have a U-value of around 0.7- 0.8 – doubling the performance of a double glazing window. A well-insulated cavity wall would typically have a U-value of around 0.3, and high-performing modern walls are being built to around 0.15.
In essence, a single glazed window is around 10 times as cold as the wall it sits next to.
What makes windows perform well?
There are three main factors that influence how effective a window is at reducing heat loss:
The glass itself, which is typically 4mm thick, can be upgraded to a low-e coating, which helps to keep heat in and cold air out.
The thickness of the cavity between the two panes of glass should be around 20mm.
The air gap, which can be 'upgraded' with the addition of gas such as argon.
The key element is the air gap itself, and so anyone adding secondary glazing should look to maintain a 20mm gap between panes, and 16mm with triple glazing. Argon is then used to fill the cavity because it insulates better and has less moisture content, reducing the risk of condensation. Also, to maximise the U-value, the thickness of the window panes themselves can be varied.
Reducing condensation risk in windows
One of the most common problems with existing double glazed windows is condensation. If you can see and touch it on the inside of the window, this is because the water vapour in the internal air is turning to water as it touches the cold window.
There isn't an easy fix for this problem apart from either trying to reduce the water vapour through extraction (it's typically a problem in bathrooms and kitchens) or upgrading the windows. If there is condensation or misting in between the panes then it's an indication that the seal between the two panes has degraded and needs replacing.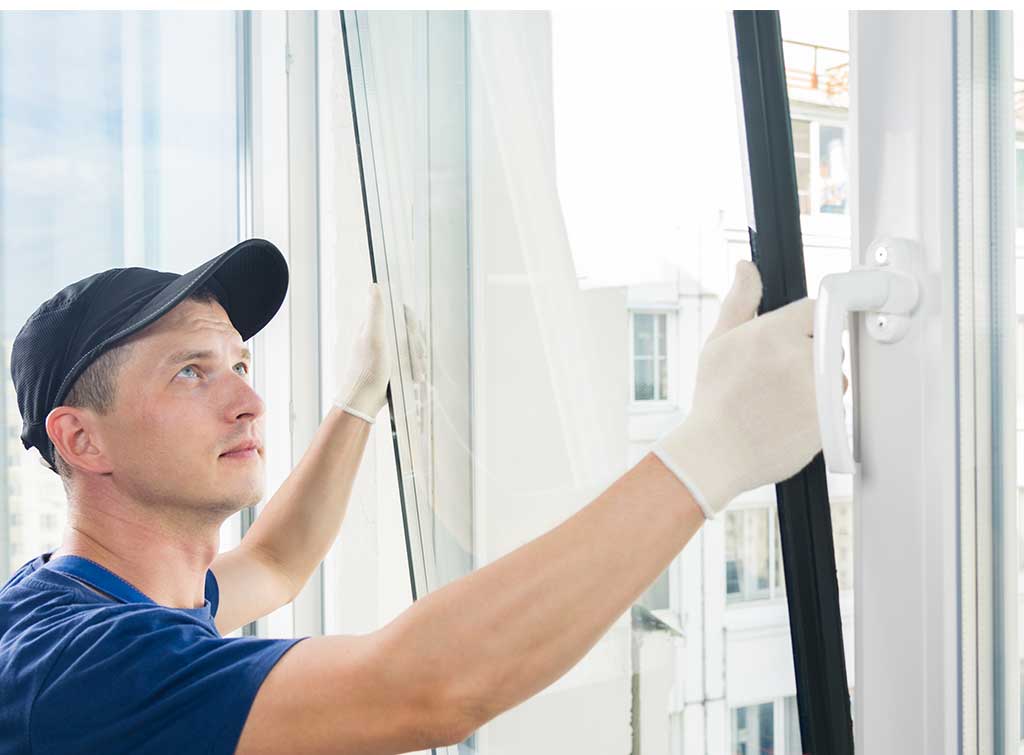 How to add secondary glazing
If you are one of the people who live in one of the two to three million homes with single glazing, replacing it all with double glazing can be very expensive.
If your home is listed, it is likely to be prohibited by your listed buildings officer, or if your windows are particularly attractive, replacing them with double glazing is likely to have a negative impact on the home's character.  The best option is to get secondary glazing.
Secondary glazing consists of an independent pane and frame positioned on the inside of the original window (typically at a gap of around 100mm to the original). A new frame is then installed into the window reveal and then the glass, which can slide open to allow ventilation.
See the tradespeople we've checked and recommend for your job
Does window performance reduce over time?
Windows have a long life expectancy. The air gap and thickness of the window panes is the same now as it ever was. However, the main weak spot is the rubber seals which isolate the air gap. They tend to degrade over time, particularly if exposed to abrasive cleaning agents.
If your seals are in good order, you may still need to replace them, as new double and triple glazing units tend to have superior energy performance than your original windows.
Upgrading to triple glazing
Triple glazing is the next big thing in window glazing in the UK, having been a standard offer for windows on the continent for decades. Amazingly, the additional cavity and pane can typically cut the heat loss of a window in half. However, the units and frames are thicker, meaning that you'll get less of a window reveal, but, for most people, the benefits outweigh this.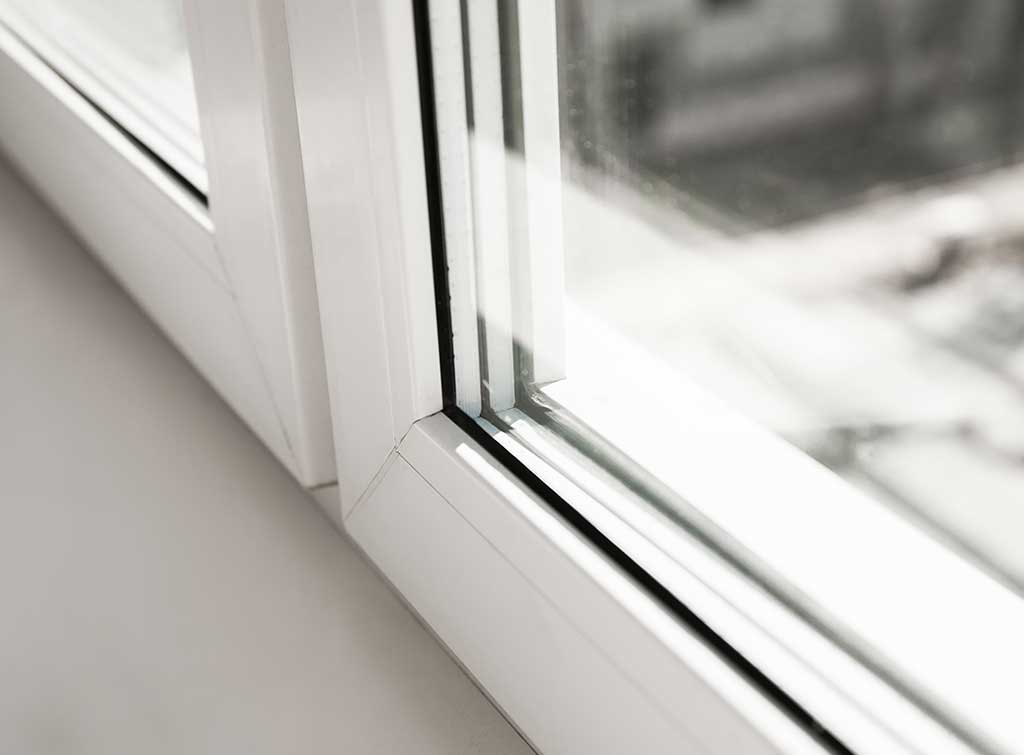 Who should I use to add extra glazing?
The replacement of doors and windows is covered by building regulations, FENSA. Window installers who are FENSA approved will be able to issue a FENSA certificate to show that your installation complies. It would be difficult to find window installation companies that do not offer a FENSA certificate. If you're installing windows yourself or using a non-FENSA registered installer, you will have to independently apply for building regulations approval.
Most window suppliers have their own installers, either in-house or using approved freelance installers. Using a non-approved installer means that your warranty may be reduced or even invalidated. Many of the triple glazed systems tend to have their own peculiarities for fitting so it's always best to use someone well versed in the type of window you have chosen.
See the tradespeople we've checked and recommend for your job