If you're after a storage solution that's practical but looks great too, you can't get much better than shelving. But there are so many different kinds of shelving out there, both pre-fabricated and custom-built, that working out your shelving costs can be a bit of a minefield.
Don't worry, we've broken it all down here for you.
Custom shelving cost
| Item | Average cost of materials | Average cost of labour | Average total cost |
| --- | --- | --- | --- |
| Supply and fix 6 200mm deep shelves into alcoves either side of a chimney breast using dowels | £60 | £200 | £260 |
| Supply and fix 6 200mm deep shelves into alcoves either side of a chimney breast using brackets | £135 | £200 | £335 |
| Build an MDF shelving unit in a chimney breast alcove with a 2 door cupboard underneath. | £100 | £375 | £475 |
| Apply 3 coats of acrylic paint | - | - | £220 |
| Assemble and fix 1 floating IKEA shelf | - | £50 | £50 |
Your shelving costs will depend on a number of factors, including:
Whether you're purchasing pre-fabricated or custom-built shelving.
What kind of shelves you're after (eg. floating or bracketed).
How deep and wide the shelves need to be.
How much weight the shelves need to hold.
What materials and fittings are used.
Where you live.
Shelving costs
If you want somebody to help you fit pre-bought shelves, your fitting costs aren't likely to exceed £50. After all, the job is only likely to take a couple of hours and the average rate for a carpenter is £25 per hour.
This is usually a cost-effective way of getting shelving installed. But, if you're going for a 'designer' look, you could end up spending much more on the shelves themselves.
On the other hand, if you choose to get custom-made shelves, the cost will vary considerably based on what look you're after.
As a ballpark, if you're looking for a carpenter to build an MDF shelving unit in a chimney breast alcove with a two-door cupboard underneath, you'll be looking at around £475 in total, including materials. Of course, you can expect to pay much more if you opt for premium materials like oak. And you're looking at an additional £220 if you want to get it painted.
Ultimately, we'd always recommend getting a number of quotes so that you can be sure you're getting a fair price.
Find a trusted carpenter near you
Compact shelving cost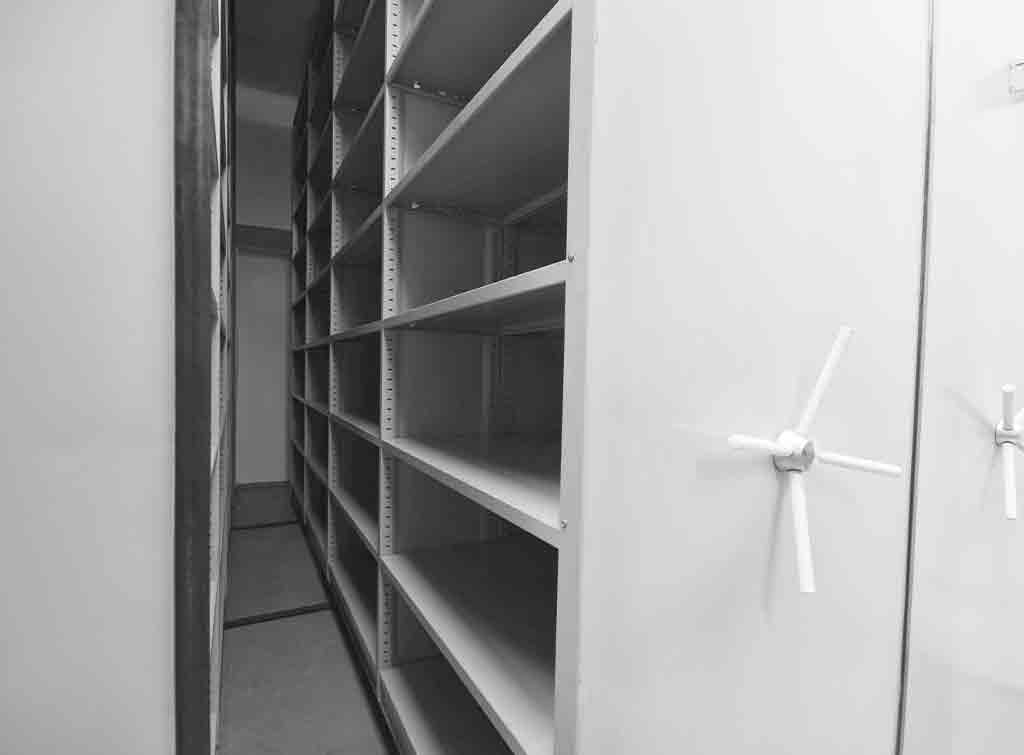 Compact shelving, also known as mobile shelving, is a shelving system that's commonly used in libraries and archives. It allows you to store lots of items in a small floor space, using a system of moving bookcases.
When you're working out compact shelving costs, it's easiest to calculate how much you'd be spending for the same amount of regular shelving. Then, multiply that number by three or four.
As you can see, compact shelving is a lot more expensive than regular shelving. But it's also a lot cheaper than buying or renting more space. So, if you have a lot of books, files or other items, it can be a great solution.
Shelving cost key takeaways
Save on labour by buying pre-fabricated bookshelves.
Premium materials and fittings will add to the cost.
Factors such as the size of the shelves and how much weight they need to hold will affect the total shelving cost.
Compact shelving is a common way of saving space in non-domestic settings.
Find a trusted carpenter near you
Tell us what you think
What others think of this cost guide:
Need More Information?
Related posts